DIY
Gavyn Sky's Acrylic Dirty Pour Painting Class
Learn how to make your own acrylic dirty pour paintings with local artist Gavyn Sky.
By Rose Marthis
Mar 2019
Making art can be as easy as dumping out paint. That sounds a little lowbrow for the type of art Gavyn Sky is making, but it's true—he teaches acrylic dirty pour paint classes that have students leaving with beautiful pieces of art. Dirty pour is a term used when artists mix acrylic paint with Flowtrol or Liquadex pouring medium and water. The paints are mixed in a specific order and then poured over a canvas to get the abstract result. Sky starts with a discussion on colors and negative space for students to make a plan, and paintings can be picked up a couple of weeks after class.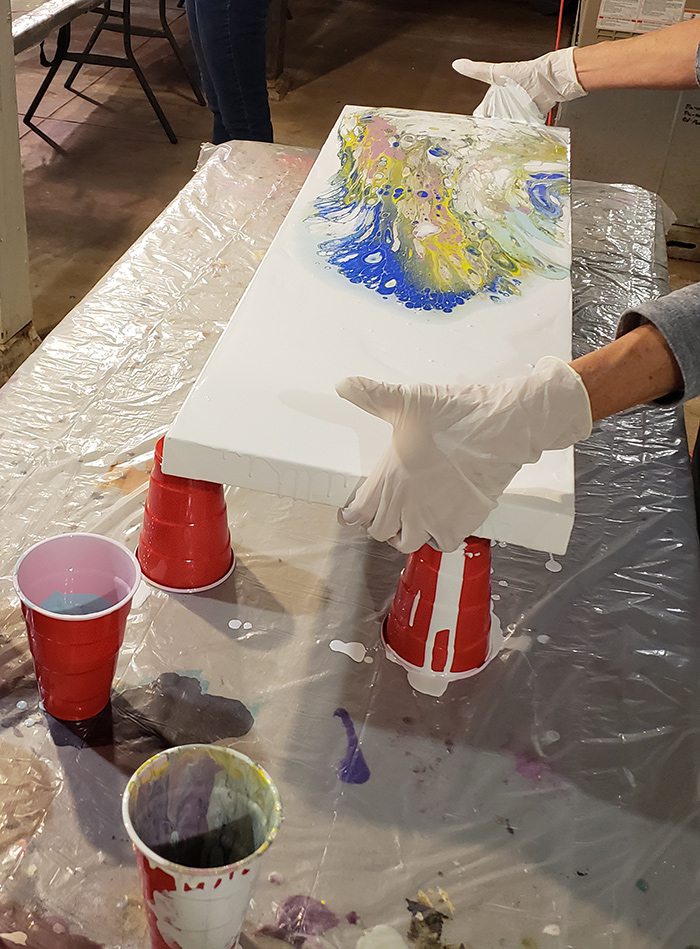 Courtesy of Gavyn Sky
Paints are mixed in order to produce desired results.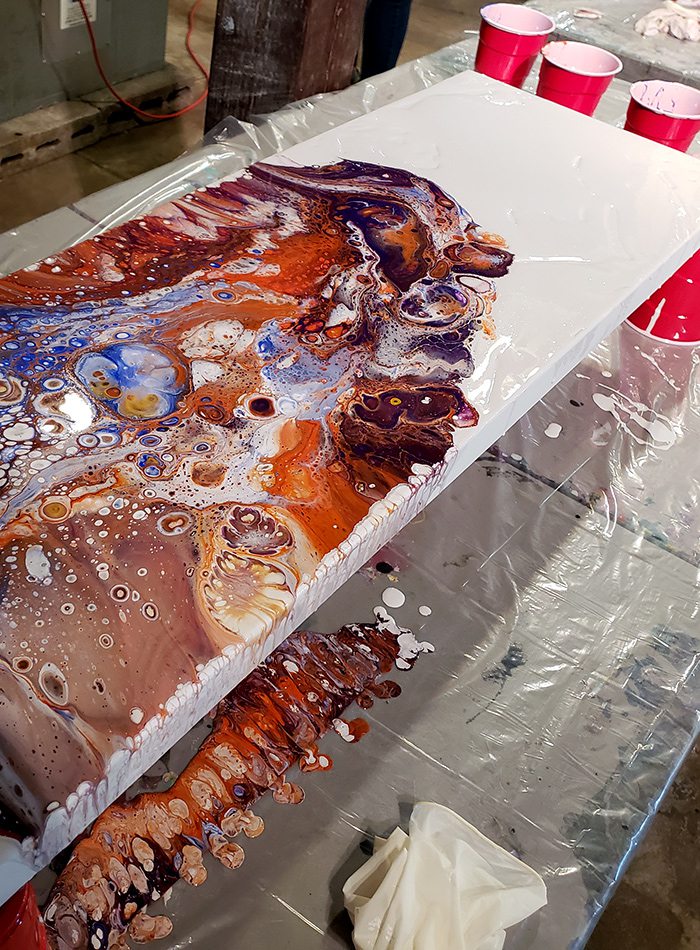 Courtesy of Gavyn Sky
Students create their own art in Gavyn Sky's class.
When: Saturdays at 6:30 p.m.or by appointment
Cost: $60–125 depending on finish
Where: Sky's studio in Strafford