Retailers
Ellecor Design & Gifts is the New Kid on the Pickwick Block
Ellecor Design & Gifts moved into a 100-year-old Rountree home earlier this year, proving that old and new can coexist in a beautiful way.
By Lillian Stone
Jun 2019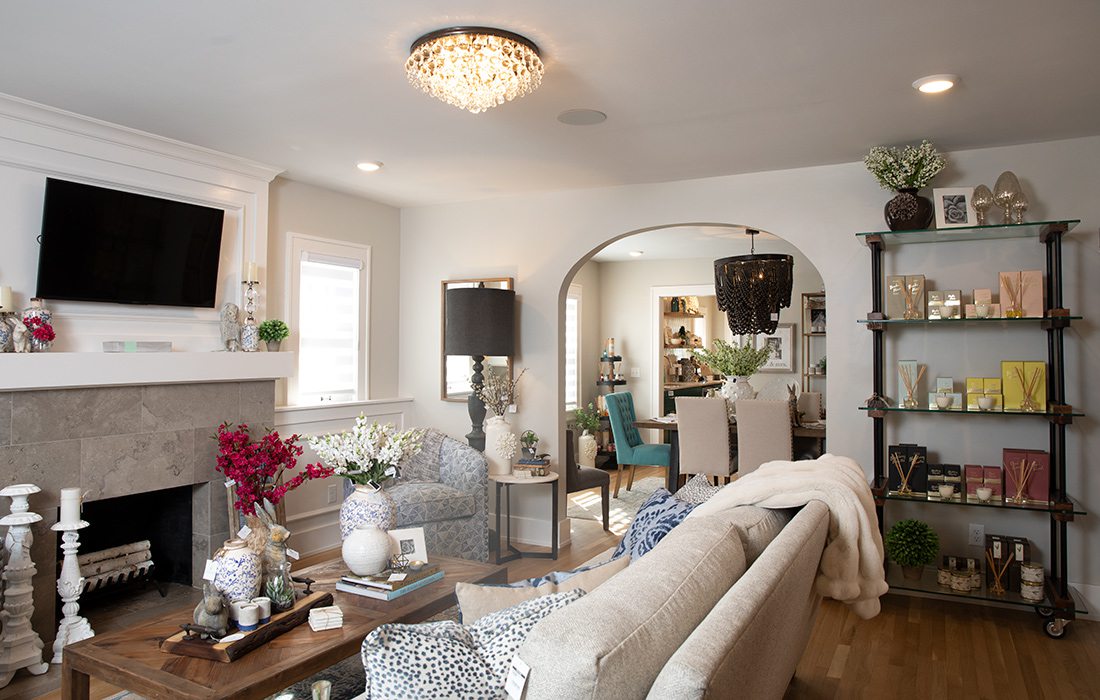 Cozy, crisp, eclectic. For years, that's been the motto at Ellecor Design & Gifts (623 S. Pickwick Ave., Springfield). Now, that motto has completely come to life in the design firm's new boutique, located inside a 100-year-old home.
In January of this year, the Ellecor team ended their five-year lease in an expansive Farmers Park showroom and moved into the quaint Rountree home. "We tend to cater more to design services, in-house consultations and full remodels versus just walk-in retail customers," says owner and lead designer Haden Long. "We don't have a lot of people who come in and buy a coffee table off the floor."
Regardless, everything in the Pickwick house is for sale. The house is a testament to Long's love of mixing the old and the new; in fact, she lives in a historic Rountree home herself. Long's team maintained the integrity of the 1918 home by using original accents like trim and windows while filling the space with more versatile furnishings curated by Long and designer Sierra Penas. The home's charm is emphasized by quirky details like a fabulous greenhouse, where Long houses fresh flowers, ferns and other greenery. The space is punctuated with high-end furnishings like creative light fixtures and hefty dining room tables. Ellecor is stuffed to the brim with versatile furnishings selected to withstand fickle home trends. The shop also has a tantalizing selection of deliciously scented candles, knickknacks and other gifts. Even if you left your wallet at home, the cozy, impeccably designed space is still worth touring.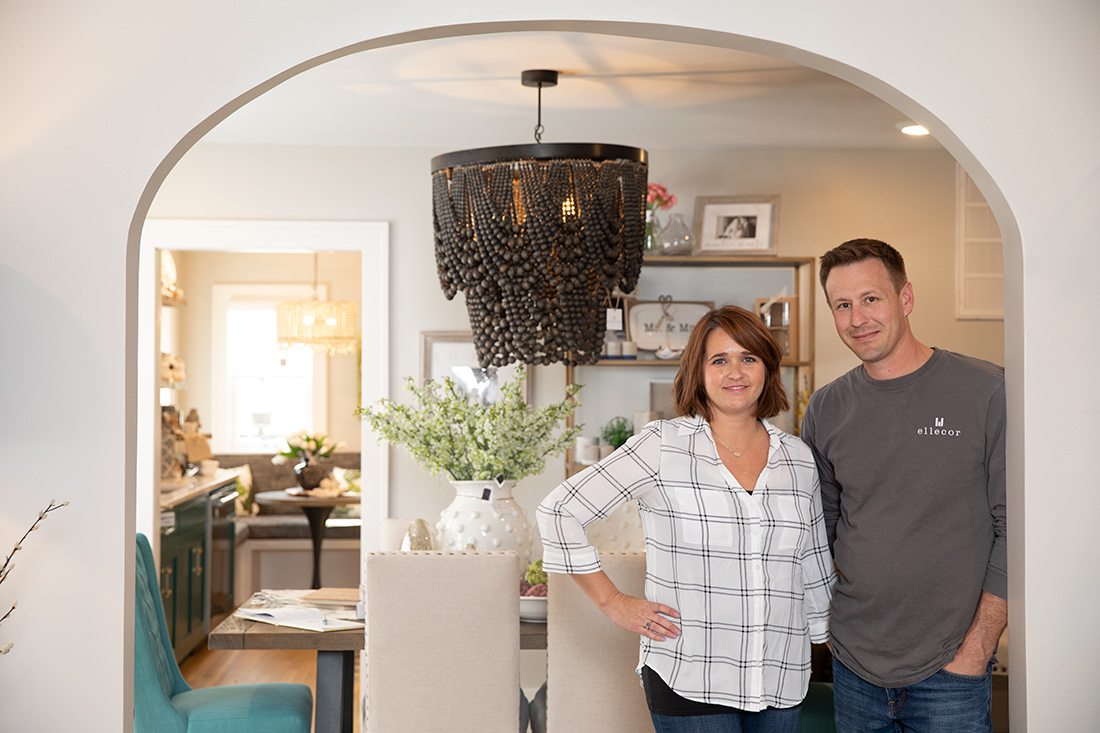 Q&A with Owner and Lead Designer Haden Long and Interior Designer Sierra Penas
417 Home: What made you decide on this space?
Haden Long: We wanted something unique—a diamond in the rough. We had looked at some old office spaces and a few old houses on Walnut Street, but then this one came up. We only live a few blocks away, and it was a no-brainer.
417 Home: How was the renovation process?
H.L.: The house itself was really in great shape; it was just really dated. So, all the windows and the trim are original. We moved one wall and took out a bathroom, but most everything else in the house ended up being updated—there was tons of old wallpaper and cabinets from the '80s. So, we updated everything about it, but the bones of the house were able to be maintained.
417 Home: What are some trends you're loving for summer 2019?
Sierra Penas: Color! It comes and goes, but the Pantone color of the year is coral this year, so we're doing a lot of blushes and pinks.