Retailers
Meet the Two Women Behind Nest Interiors + Design
Located within an old bank building on the Ozark square, Nest Interiors + Design is brimming with modern farmhouse home decor and furniture as well as women's and children's clothing.
By Jenna Dejong
Sep 2019
Where Chelsee Sowder's creative imagination drops off into the unrealistic abyss, Natasha Stanley's big visual mind picks up. The childhood friends have an eye for transforming any space into a modern farmhouse dream. Within just 18 months of opening Nest Interiors + Design, the two expanded their inventory of home decor and furniture to include women's and children's clothing. 
The women ran what Sowder calls a shabby chic booth at Relics Antique Mall for five years before opening Nest. Nestled in the downtown Ozark square on Church Street, the boutique stocks furniture, wall decor items and local products from Jordan Essentials and Reborn Candles.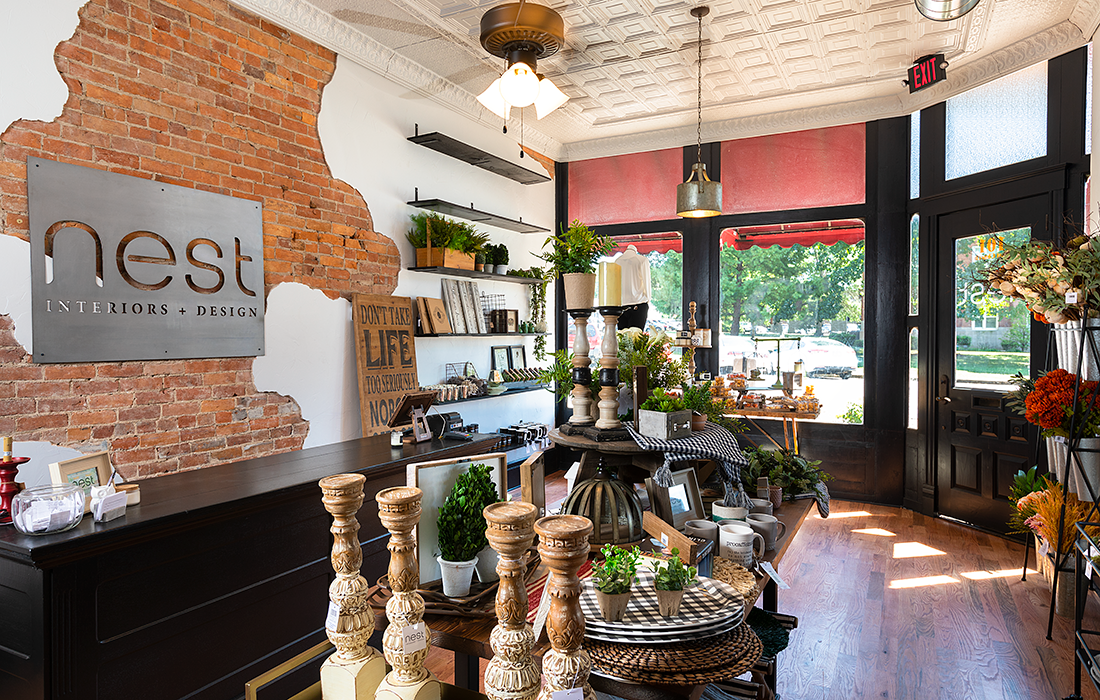 "I think that's something we've always pushed toward is making things affordable," Sowder says. "Someone can come in and find something that fits their budget, whether it be a huge buffet that they are going to pass on to their kids and grandkids or a super trendy wall decor [piece] that you just want for a year or two."

Stanley attributes the high inventory turnover to Sowder, who stages items to illustrate how customers can adopt the items into their everyday lives. In fact, Sowder's creative placements and Stanley's ability to execute her vision have proved so successful that the women offer professional staging services using their own inventory.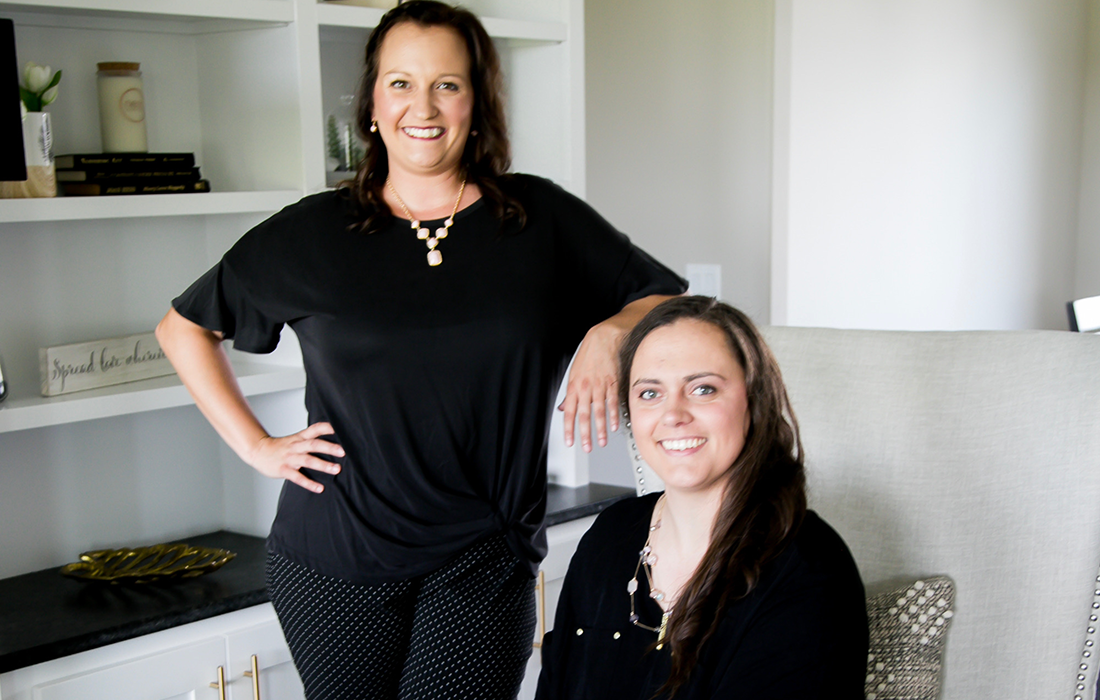 Q&A with Nest Interiors + Design Owners, Chelsee & Natasha
417 Home: How did you develop a strong customer following?
Chelsee Sowder: A lot of it did start at [Relics Antique Mall]. A lot of [what we sold] was more shabby chic than it is now. Now it's a little bit more modern farmhouse. We were just the fun booth for shabby chic stuff and were always selling out. People were always going into [Relics] to find us.
Natasha Stanley: We merchandised everything really well. They could see how they could use that [item] and that it wasn't just something on a shelf and [our inventory] was affordable. That's something that we've always pushed for was to be affordable. 

417: What are the dynamics of your business partnership? 
N.S.: Chelsee really likes to make everything pretty and look good and I like the rehab side. She's more of the visionary and I'm more of the make-it-happen type of person.
C.S.: I come up with these crazy ideas and then she builds it and figures out the structural way of how we can execute it.