Retailers
Find Antiques and Treasures at Back Road Relics in Bolivar
Back Road Relics in Bolivar offers a unique variety of restored vintage items, and a few new pieces for the home decorator.
By Karen Bliss
Nov 2020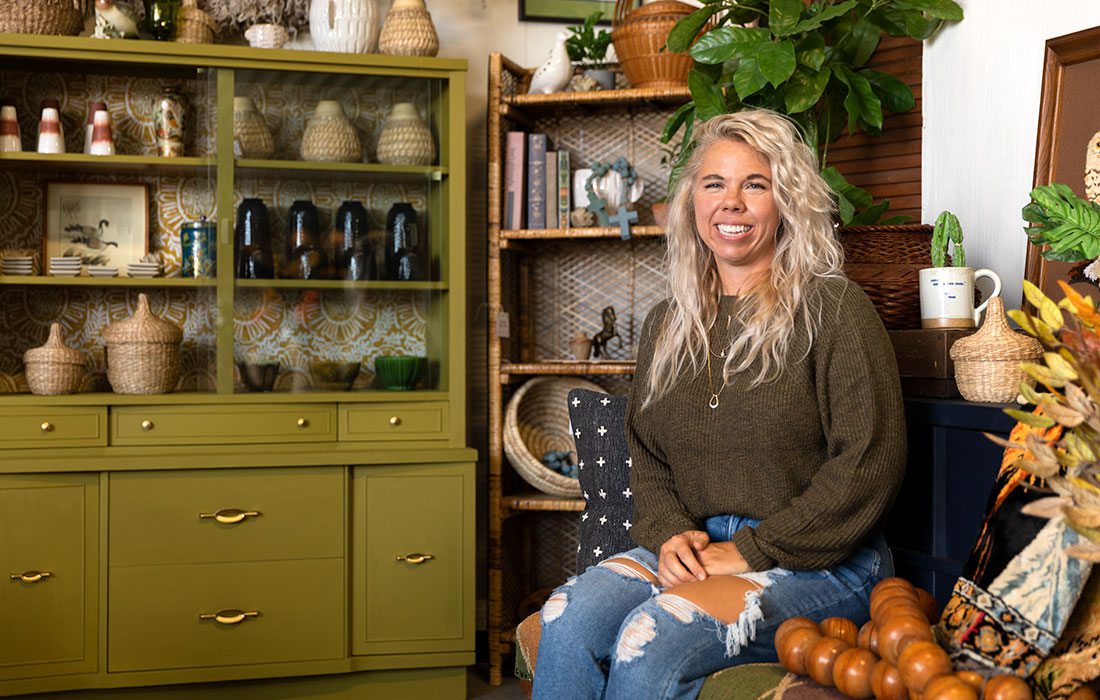 A local vintage home store has taken the idea that one person's junk can be another's treasure to the next level, fixing up unique items and giving them new life. Back Road Relics (4741 South 131st Road, Bolivar, 417-326-6577) is an occasional shop, open just three days a month on Thursday, Friday and Saturday the second weekend of the month. The store offers a treasure trove of items, including furniture, wall décor, dishes, clothing and more.
Back Road Relics started as a traditional flea market, but it's model of operation has changed since it opened in 2010. "It quickly became a family project with various family members pitching in over the years," says now owner Crystal Conley. It was started by her father-in-law and his wife, Annette, but Conley took over when Annette decided to retire from running the store in 2018.
Inspired by frequent shopping trips to Kansas City's West Bottoms' First Friday flea markets, Conley decided to try the idea of doing occasional shopping events in Bolivar. "At that point, we had been holding bi-annual 'parking lot markets' for a few years, which drew a large crowd and just had a fun energy," Conley says.
The store made the full change to a shop with occasional shopping events instead of a full-time store in January of 2019. Conley says most of the inventory is about 75 percent vintage and 25 percent newer items, which she sources at market, so the look of the shop is constantly changing.  Conley says she has considered doing an online store, but it wouldn't be the same. "I feel like such a big part of what makes Back Road Relics work is the experiential quality of our markets, and that just isn't something you can get from shopping online."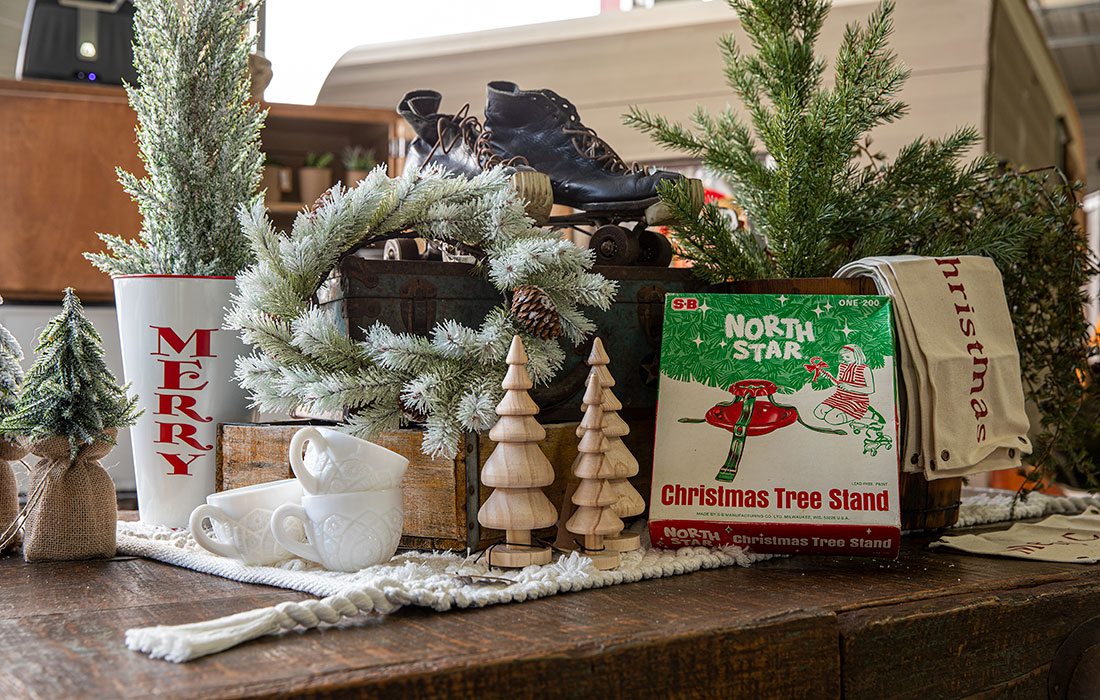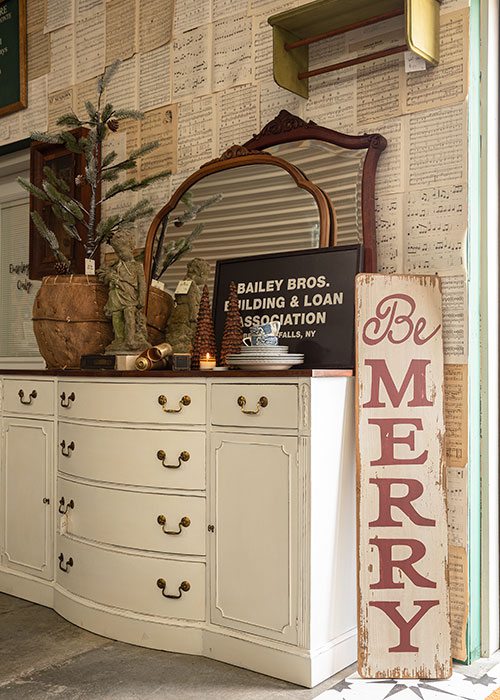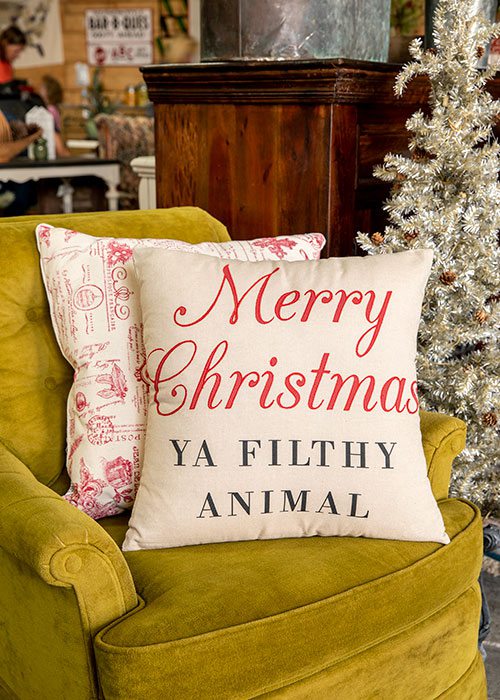 Q&A with Back Road Relics Owner, Crystal Conley
417 Home: Where did you come up with the idea for Back Road Relics?
Crystal Conley: It began as a hobby, inspired by my father-in-law's life-long love of junking. He had a warehouse in an industrial area just south of Bolivar. He and his wife Annette, decided to put together a flea market to have a place to "flip" his junking finds.
417 Home: Why did you decide on switching to an occasional store model?
C.C.: Although Annette was still helping out a few days a week, I soon discovered that running the store full time did not leave enough time for the picking, painting and styling, parts of the job that I originally fell in love with. I knew that switching to an "occasional shop" business model would free me up to get out and source merchandise, and I loved the idea of hosting a monthly event.

417 Home: What types of items do you aim to have in your store?
C.C.: We stage Back Road Relics to show our customers how our items can work together in their home, with vintage and newer items blended together throughout the store. Currently, rattan and wicker furniture, authentic farmhouse tables, funky vintage chairs and dried botanicals are popular with our customers, so we try to have a few new pieces in those categories each month.
417 Home: Where do you find the items you sell, and do you have to restore them?
C.C.: I'm a true "junker" at heart, so I find items everywhere. [...] But my very favorite way to spend a Saturday is at an auction. You never know what you will find. Nearly every piece of furniture I source needs some work, whether it's just a thorough cleaning and tightening some hinges, or complete refinishing or paint job. I truly enjoy the process of taking something old and worn out and making it new again.