Featured Homes
Local Homeowners Put Their Own Spin on a Modern Farmhouse Master Bath Design
Jeremy and Lydia Eck put their own spin on the modern farmhouse design to create a custom home all their own that won't show its age over time with the incorporation of some more traditional elements.
By Haley Phillips
Dec 2019
When homeowners Jeremy and Lydia Eck of Eck Group Building & Development, LLC set out to build their modern farmhouse, they knew they wanted to keep the design current. But knowing trends come and go, the couple was hesitant to include too modern of details for fear of creating a dated design. By incorporating more traditional aspects, like a freestanding bathtub and matte faucets, the Ecks were able to bring in bold flooring and gold accents to achieve the perfect balance of old and new in their master bath.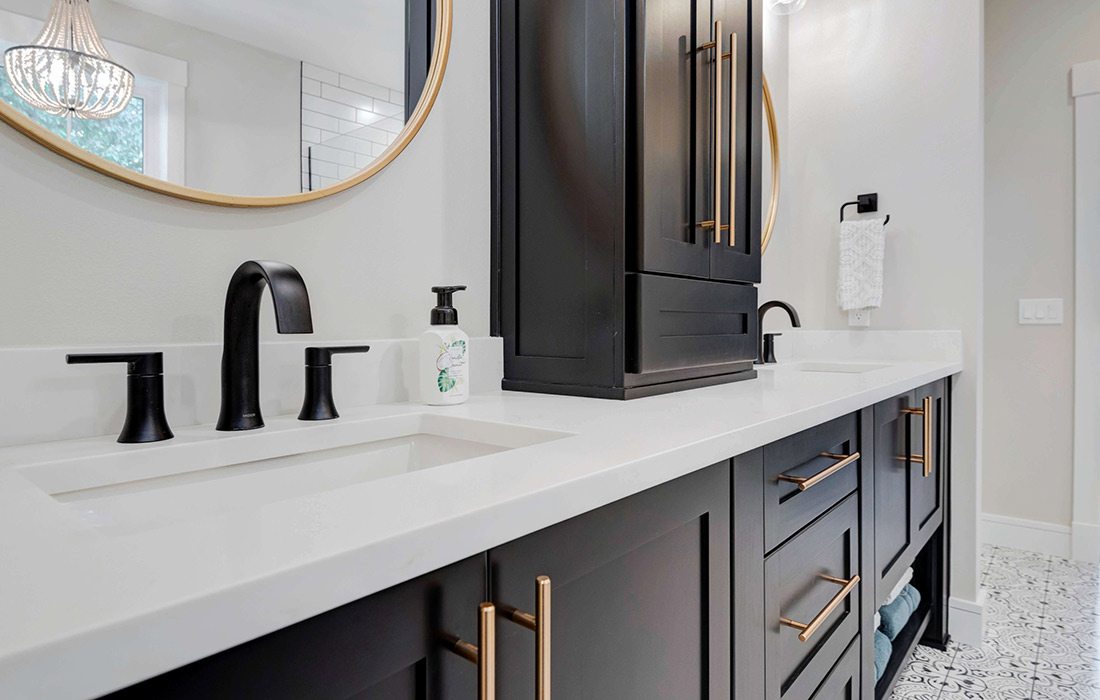 Organization was crucial for the Eck family, and Lydia went to great lengths to ensure the home would be functional. Custom cabinetry was created for the entire house, including in the master bath where drawers and cabinets were customized for storage of hair dryers, flat irons and even makeup.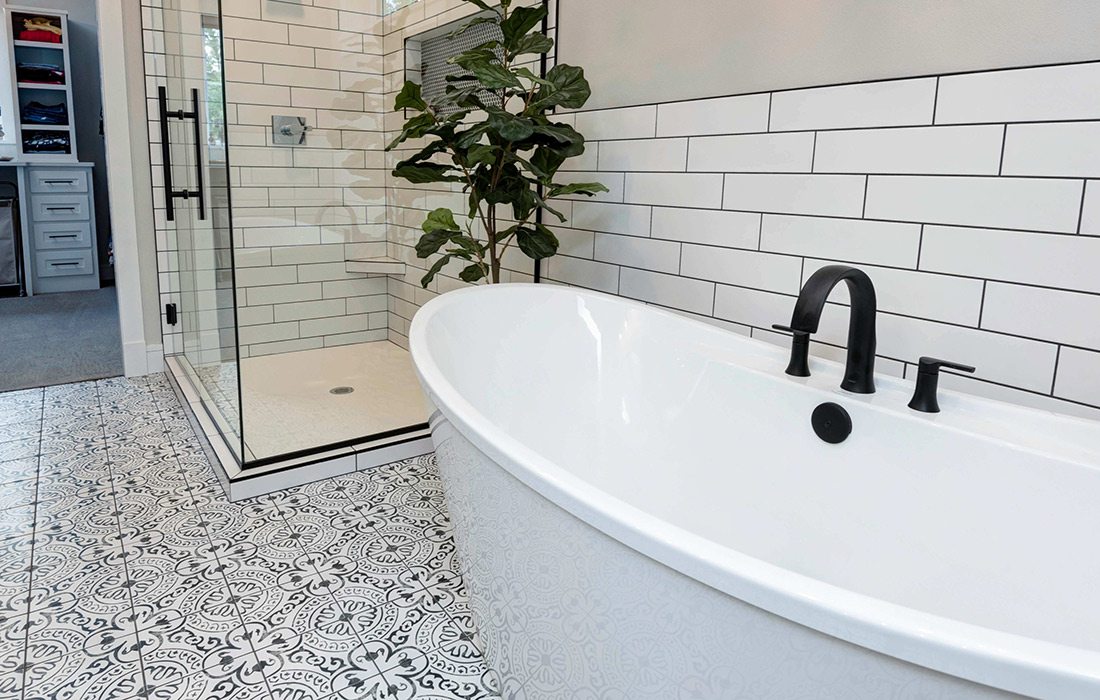 The tile, the focal point of the room, was destined for this bathroom long before the Ecks even broke ground on the house. Its unique pattern and monochromatic color were the starting point of the project and drove the decisions behind the rest of the room's features.
Photos courtesy the Eck Group
Functionality was also an important factor behind the design, leading the couple to invest in features that would lend to easy upkeep, such as the glass shower with a special coating called Shower Guard to keep it clean and white quartz countertops that require lower maintenance than marble. Custom cabinetry was specifically crafted to house everything you need access to in a bathroom, from necessities like towels and washcloths to makeup and hair styling tools, to make the most use of the space.