Services
Homes of the Year: Behind the Build
Now that you've had the chance to check out 2020's Homes of the Year, we're giving you an inside look into the details behind the projects. Here's a selection of the companies that were involved and that can help you make your home magazine-worthy too!
Nov 2020
Choose a Homebuilding Pro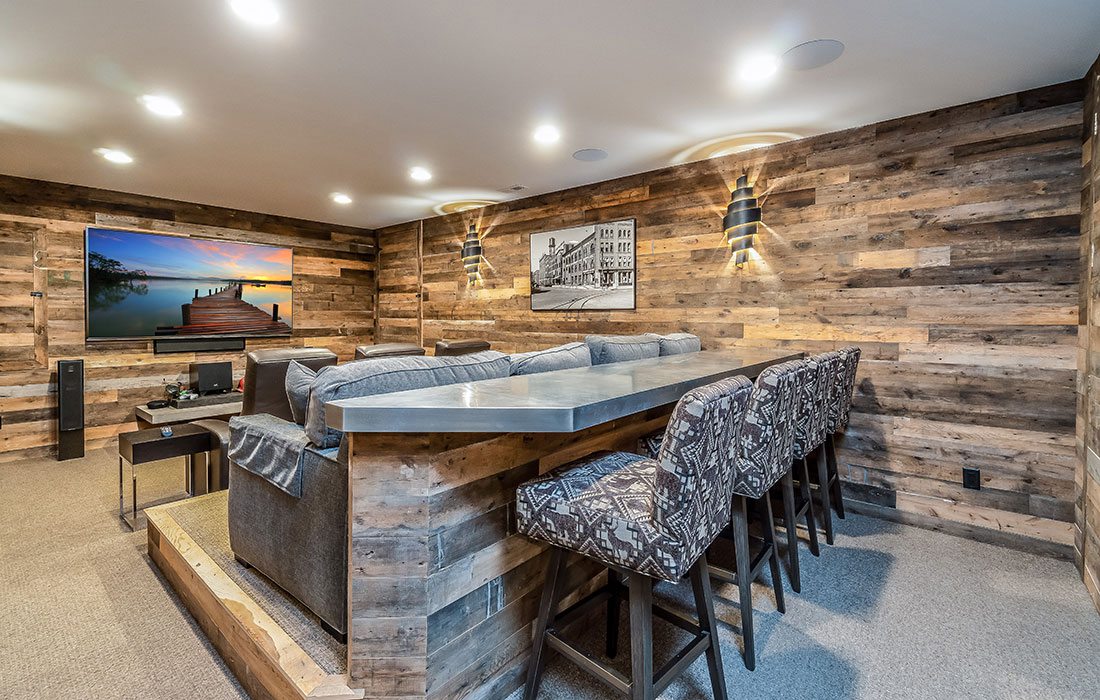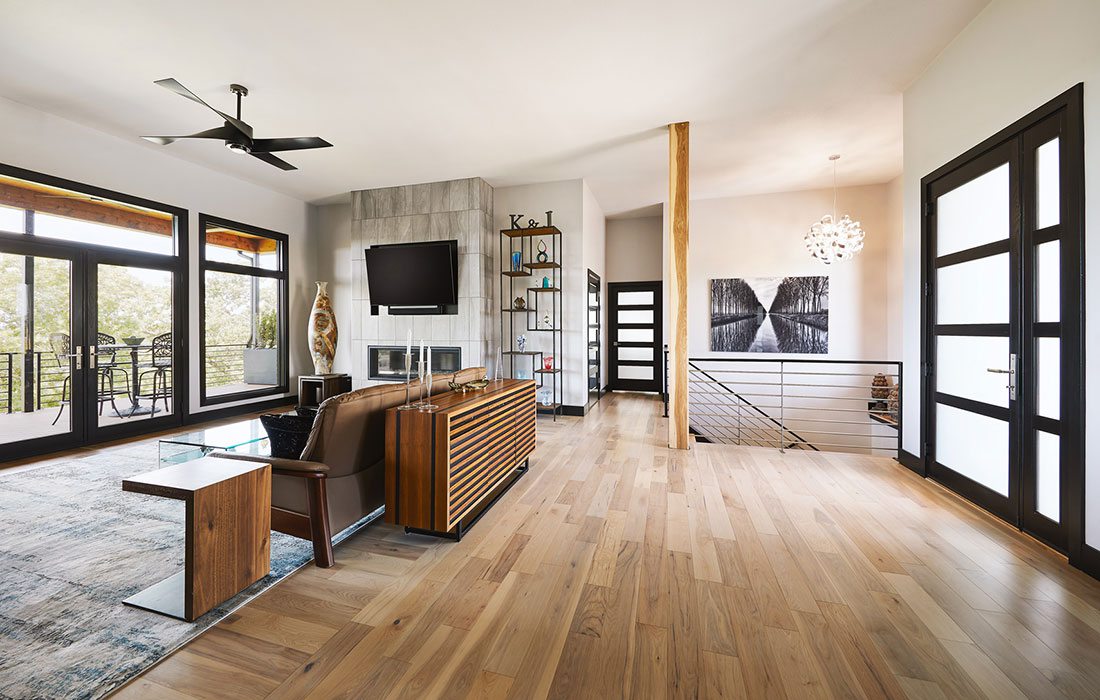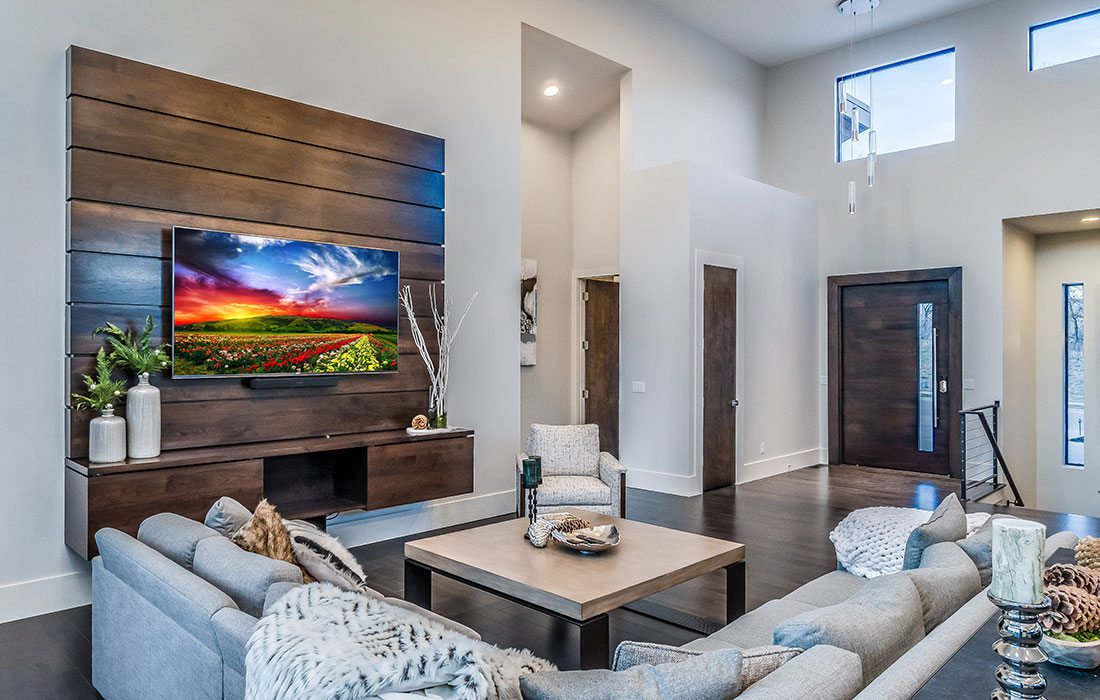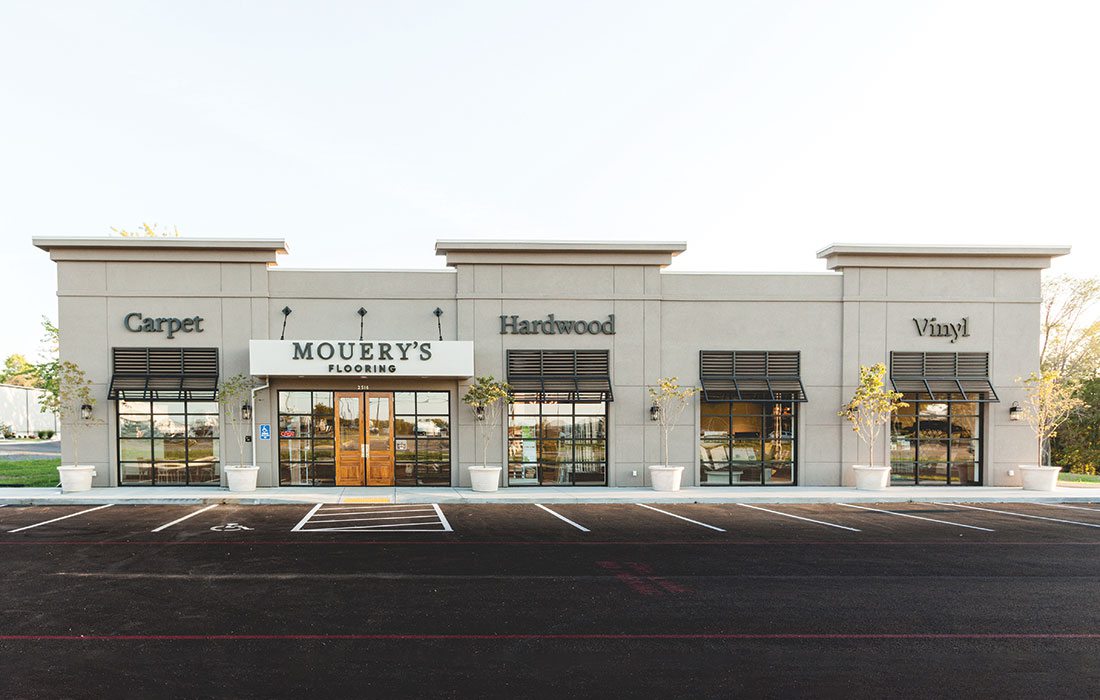 2516 W. Battlefield Road, Springfield | 417-883-4720
Mouery's Flooring is thrilled to have had the opportunity to work with such talented local builders, designers and fellow trades of all types in 417's Homes of the Year. Rick and Elisabeth Mouery and the entire team there would like to congratulate all of the winners!
You'll find that Mouery's takes a different approach to flooring than other, more traditional companies. They want each person who comes into their showroom to have a positive and personal experience. That's why they've created a culture that encourages relationships between each customer and their team members.
Mouery's simplifies the floor-buying experience by providing a no-pressure, commission-free showroom that is staffed by knowledgeable, salaried team members. In fact, their promise to you is to provide simplicity, style and expertise in all that they do!
Mouery's Flooring is a locally owned store that has been Springfield's choice for flooring since 2007. They offer professional installation and a wide variety of options, including hardwood, carpet, vinyl, laminate, engineered hardwood and area rugs—including the Magnolia Home line by Joanna Gaines! Mouery's Flooring is family-friendly and run by the Mouery family. They are happy to offer free in-home estimates. Visit their showroom and experience the difference!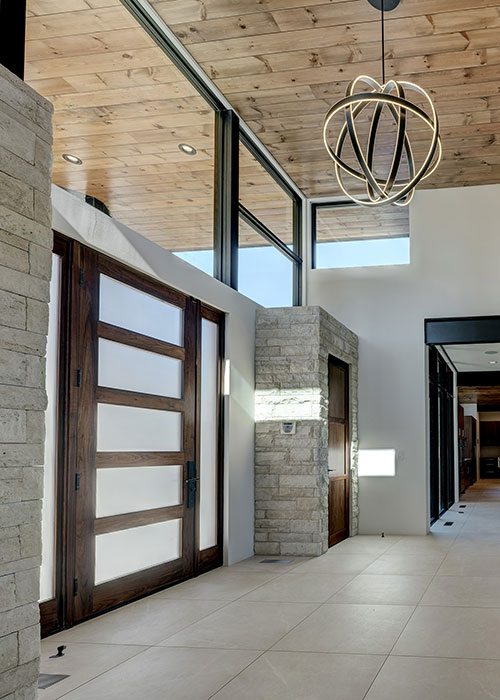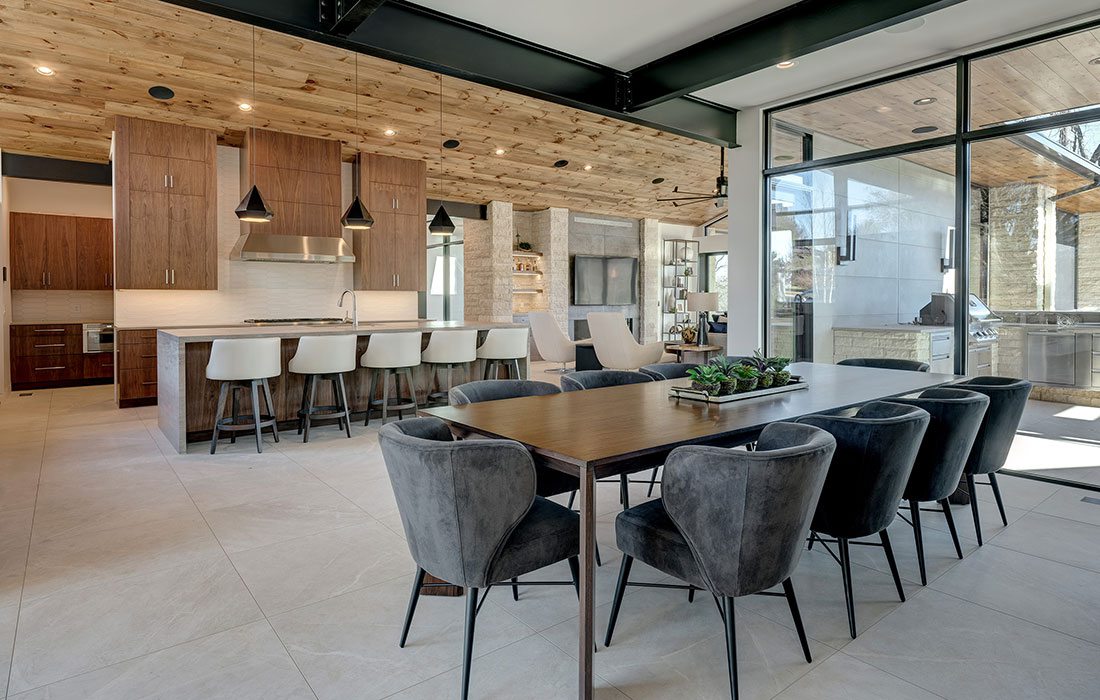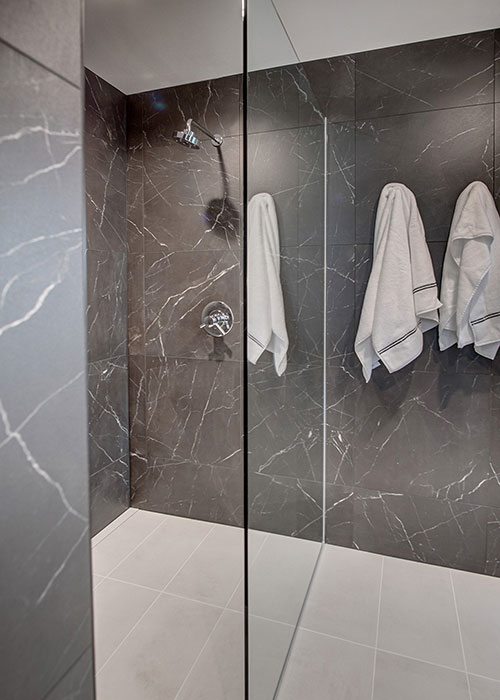 1364 Kelly Ave., Nixa | 417-725-5515
For more than 30 years, Unique Tile has excelled in the tile and stone industry, bringing a professional designer touch and using quality products to homes and businesses in 417-land. Unique Tile is always on the cutting edge. The team regularly travels abroad in order to keep informed of the newest and best products coming to the industry. Because of this, most of these products are available in this area years before similar items hit the general market.
The Stone Gallery Team at Unique Tile has over 110 years of combined stone experience. Home based in Nixa, Missouri, they offer a full stone fabrication facility, on-site designers and an excellent showroom to browse. The professionals at Unique Tile are qualified long-term employees who bring their expertise to any project with exceptional results.
Unique Tile has worked on many high-profile projects, including the Current, But Cozy home from this year's 417 Homes of the Year in the $2,000,000 or more category. Unique Tile provided tile materials for it, with architect JL Thompson, builder Weber Land & Home, and designer Ellecor Design.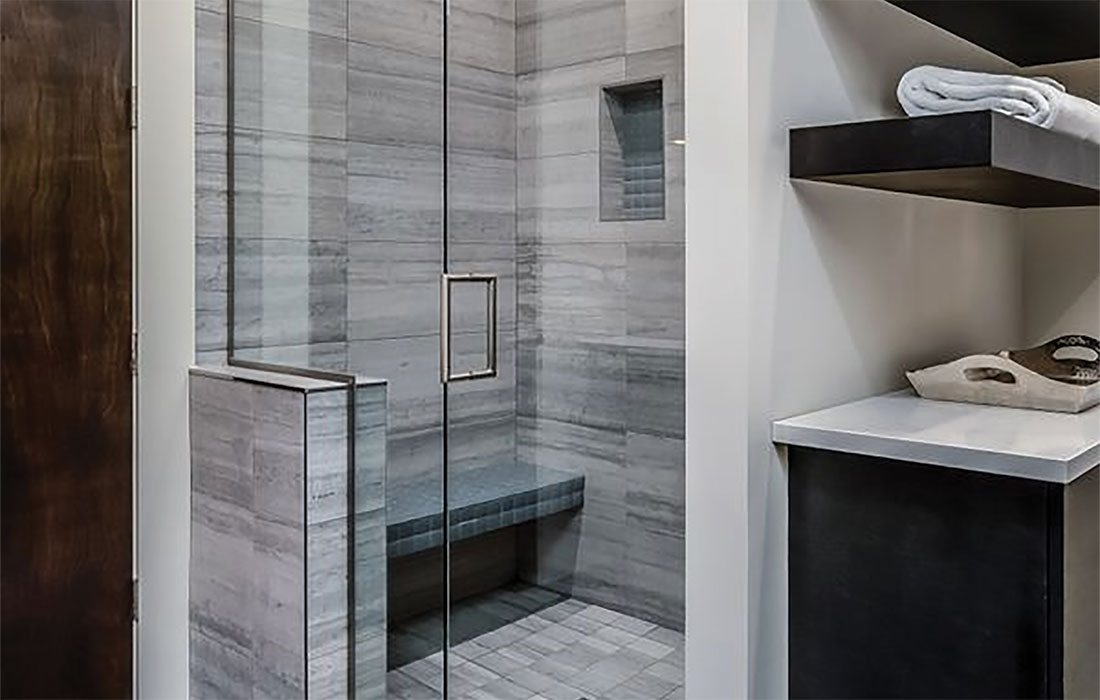 2801 N. Le Compte Road, Springfield | 417-866-8361
American Glass fabricated and installed custom mirrors and shower enclosures for two of this year's 417's Homes of the Year, both with builder Travis Miller Homes: the McBride Remodel and Webb—New Home.
American Glass was inspired by the owners' visions. They knew what they wanted the finished product to look like, and American Glass was able to achieve it. The projects were special because everything was custom made.
American Glass specializes in custom glass projects, and they've served the community since 1978. They fabricate all of their glass products right here in their local shop and can measure and install everything they sell, including mirrors, shower enclosures, table tops, insulated glass replacement, railings, commercial doors and storefronts and more!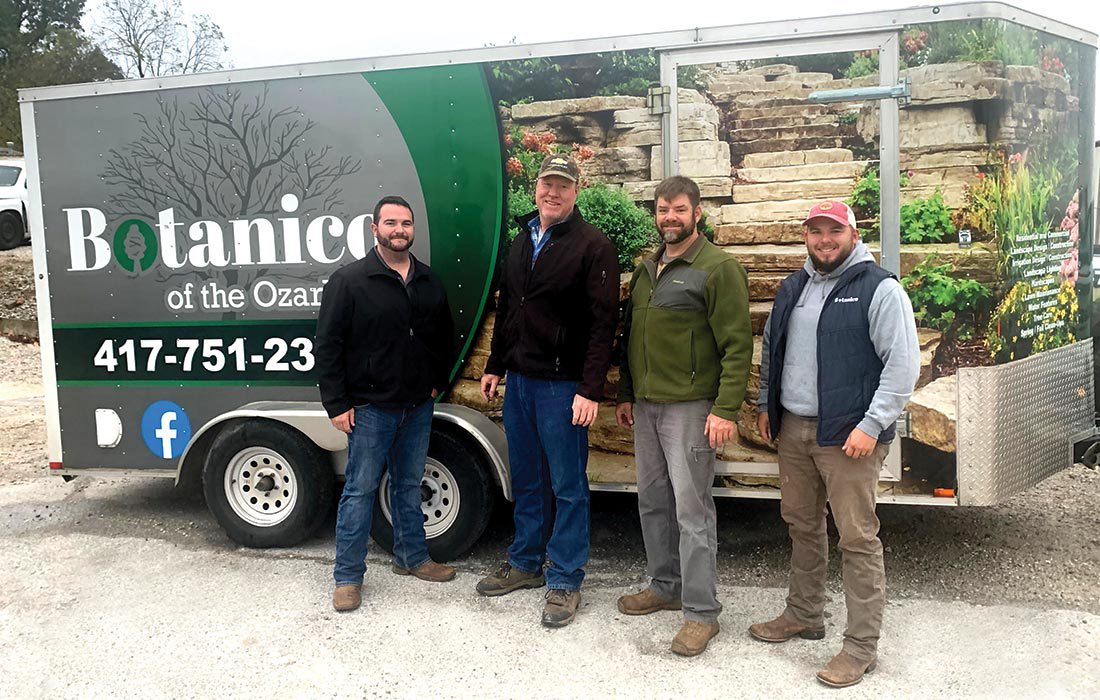 13763 W. Farm Road 124, Ash Grove, 417-751-2348
Jim Simmerman has more than 30 years of experience in the landscaping design and installation business, but his business Botanico of the Ozarks is new, having laid down roots in 2019. The Current, But Cozy home in 417's Homes of the Year was one of the new business's very first projects, and his team brought their drive and passion to the job.
Botanico admires the attention to detail and materials used by builder Weber Land & Home, so they focused on plant placement, using "airy" plants to not hide the beauty of the home.
Botanico provides an exceptional experience to all customers, no matter the size of their project. They offer lawn maintenance, irrigation, fire pits, landscaping, rock work and water features.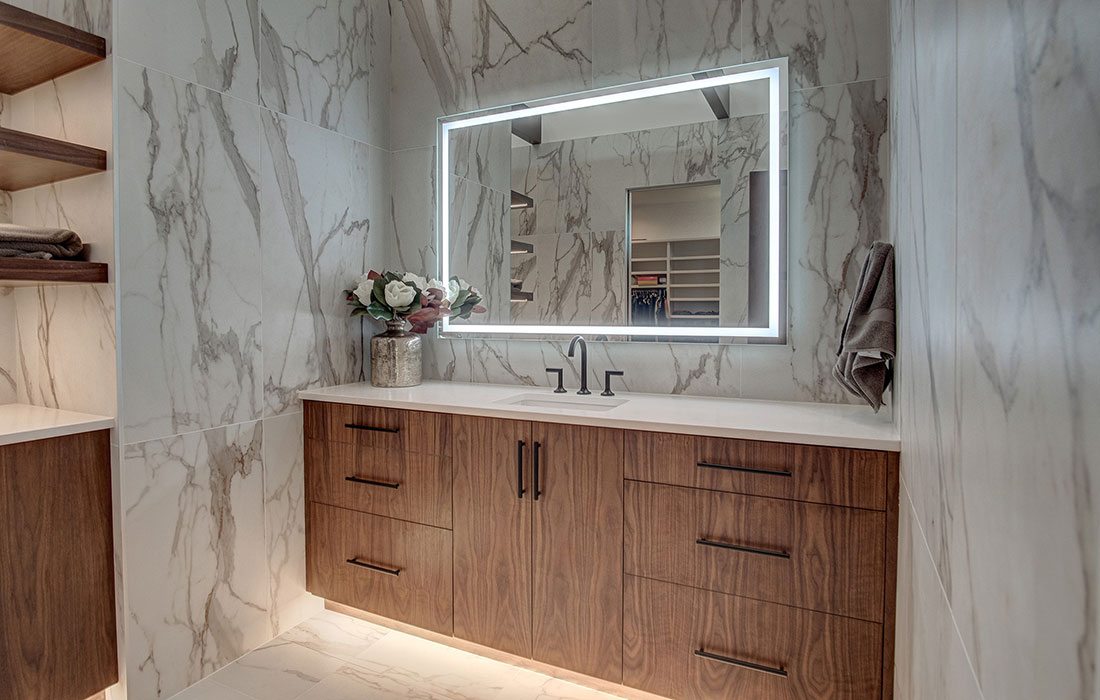 4123 N. State Highway H, Springfield | 417-725-3400
Cabinet Concepts by Design would like to express their sincere gratitude to have worked with such talented designers and builders on this year's Homes of the Year, including Current But Cozy, Host With the Most, Stately in Saddlebrooke and Mid-Century Mastery.
Cabinet Concepts has served the community for the past 12 years, specializing in custom cabinet and closet design and manufacturing for both new construction and remodels in the tri-state area. Their team consists of talented designers and craftsmen, and their business is built on the tradition of using beautiful, high-quality materials, expert craftsmanship and time-tested cabinet building practices.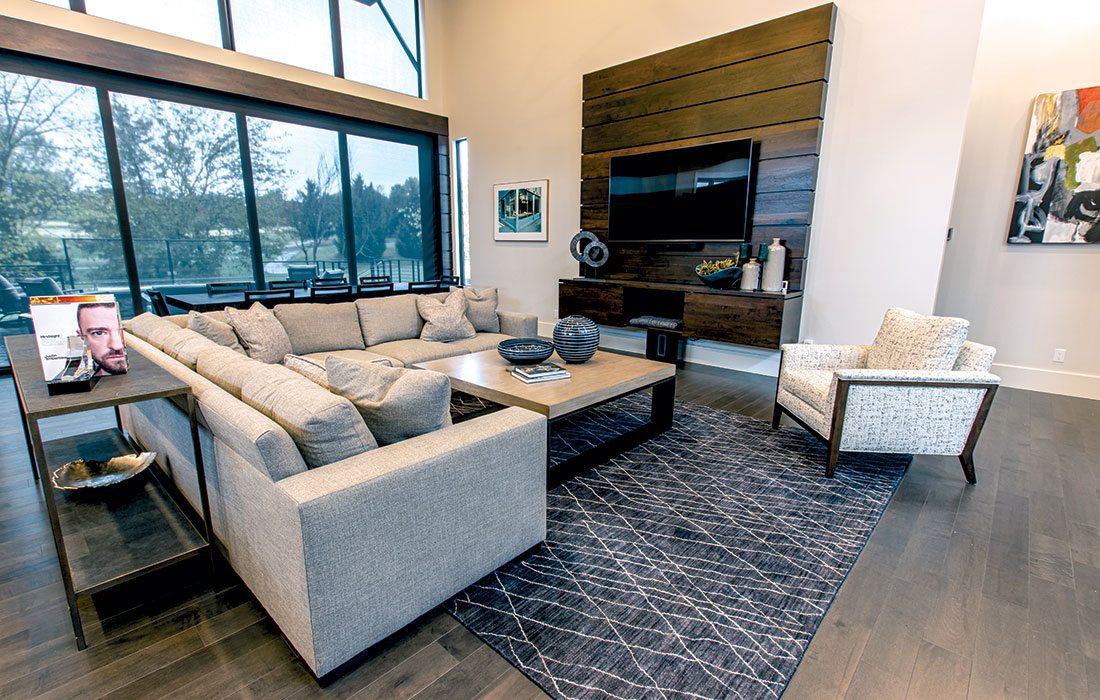 3170 E. Sunshine Suite J, Springfield | 417-830-7210
Lisa Clary with Kim Wood Designs has worked with Travis Webb of New Home: The Host With the Most before. She says that it is one of the greatest compliments when a client she has helped in the past comes back to her again for subsequent projects. She was able to provide the design and furniture for this home, with a strong working knowledge of the client's style and vision. The client was actually working in two cities, so they corresponded remotely for much of the project, exchanging inspiration photos to collaborate on the final contemporary design with furnishings that are comfortable with clean, straight lines.
Kim Wood Designs is a successful, all-women design firm that provides design service for both commercial and residential projects, for new builds and remodels.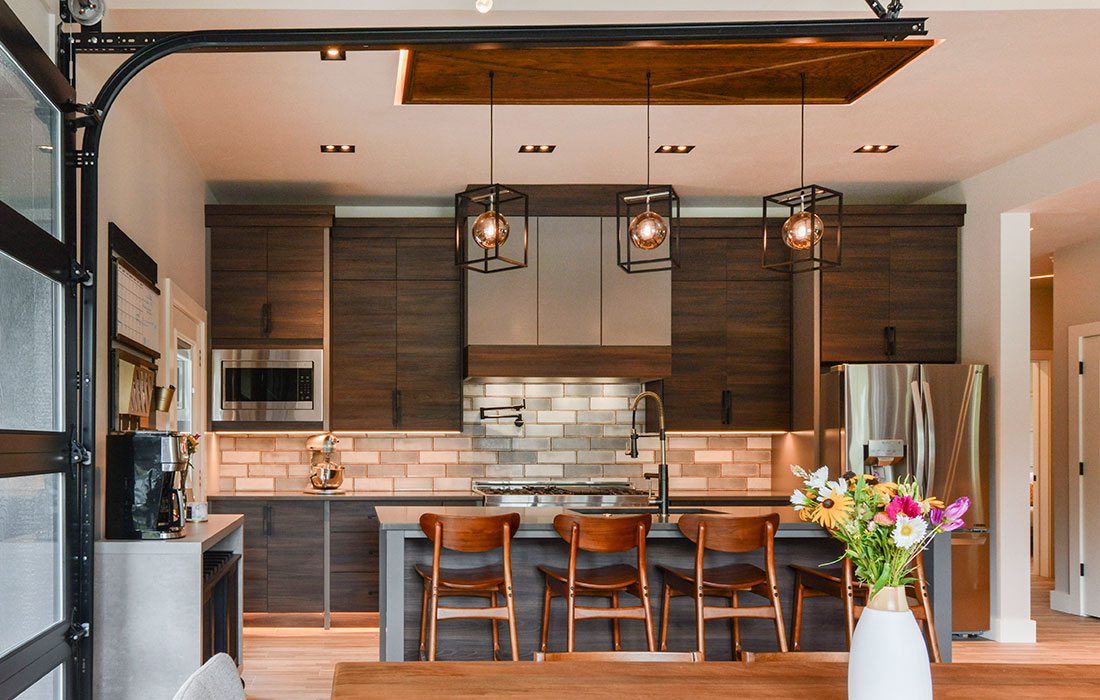 3501 N. 21st St. Suite C, Ozark | 417-207-8328
Stone Electric, LLC's owner, Joshua Stone, had a vision for the electrical work in The Illumination Project: to blend modern fixtures into a mid-century style home. Every fixture has its unique place in the home—from the gas lanterns on the front porch, to the strip lighting in the main level hall, to the cluster of pendants that disappear into the ceiling in the dining room.
Their incredible work shows you can bring electrical up-front-and-personal to allow it to be a talking point for the lifespan of a home.
Stone Electric, LLC opened in 2010 and has grown by word of mouth, always providing good quality, dependable work and a seamless process.
We asked local southwest Missouri builders and designers to submit their best work from the past year, and the results are impressive. Peek inside and prepare to be impressed.