Featured Homes
Steven Huff Pensmore Mansion
You've probably heard of the massive 72,000-square-foot Pensmore mansion being built near Highlandville, but did you know it's actually a giant laboratory for new environmentally friendly technology? Read on to learn how to go big and go green.
By Harrison Keegan
Sep 2012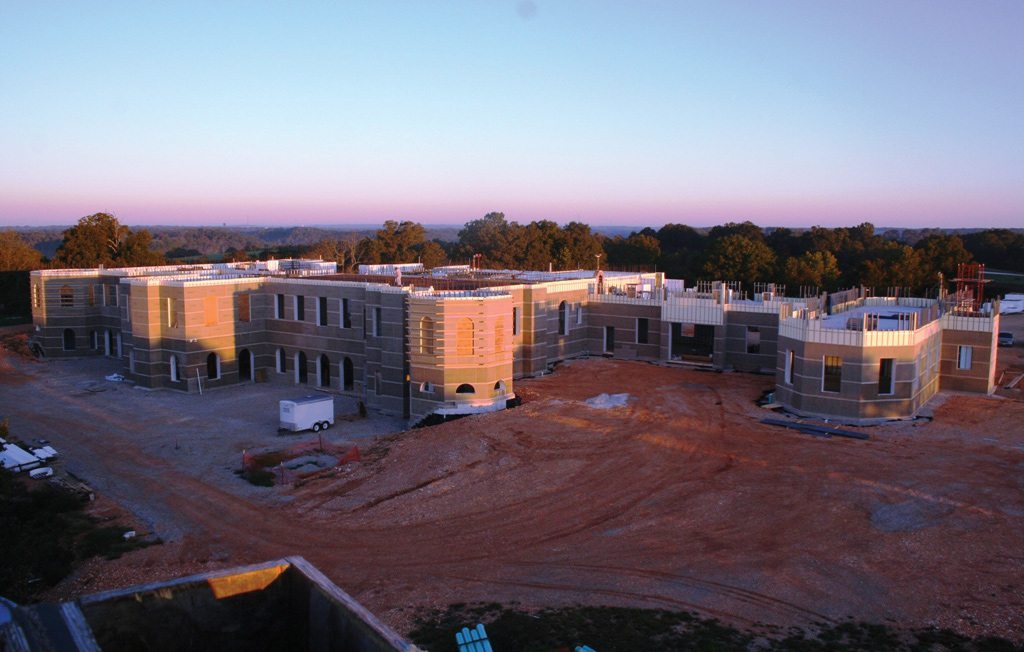 When we think green, we tend to think small: Toyota Prius, rain barrel, can crusher. But retired software engineer Steven Huff is changing that way of thinking. Green can be big, too.
Huff wanted to build an addition to his house a few years ago, but his ambitions grew far beyond an extra bedroom. They actually lead to a whole new project, the Pensmore mansion, which may be among the greatest architectural achievements in local history.
The mansion is a 72,000-square-foot chateau-style home being built near Highlandville between Ozark and Branson. It's a petri dish of innovations in green home construction. Mary Guccione, director of marketing and communications for TF Forming Systems, says not only is Pensmore Mansion being built to withstand natural disasters, but remarkably, it will also consume almost no energy and produce almost no carbon emissions. 
"The purpose of its construction is to act as a test vehicle for new technologies in the realm of disaster resistance, energy efficiency and sustainability," Guccione says.
Pensmore's sustainability starts with its bones. The mansion's structure was built using a concrete forming system called TransForm. A joint effort between Huff and TF Forming Systems founder Jerry Spude, TransForm is highly durable and cost-effective. Guccione says the structure should last for centuries without major renovation.
If you've ever wondered why you can't keep some of the heat we face in July and use it when you need it in January, you're not alone. But that won't be the case here. Pensmore will be able to store thermal energy while the sun is out and then slowly release it to produce heat for the inside of the house when things cool off.
Durability might not be the first thing that comes to mind when we think green, but considering the carbon footprint of rebuilding and major renovations, the incorporation of rebar and Helix steel fibers into the walls and concrete that allow Pensmore to stand up to earthquakes and 250 mph winds might be the mansion's greenest quality.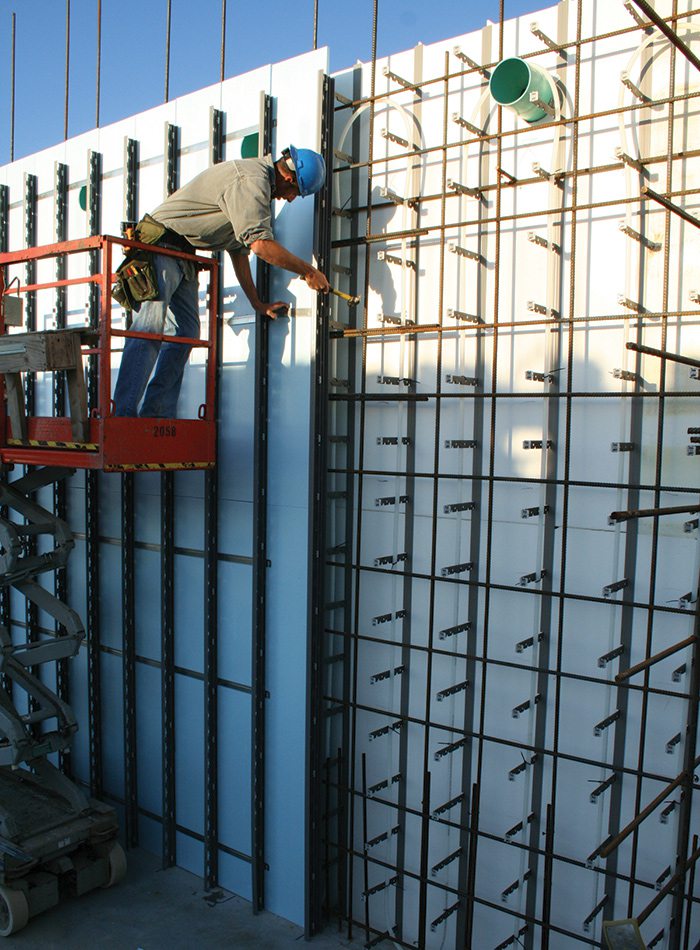 Building your own large home?
We met with Brett Godfrey, owner of Built by Brett (builtbybrett.com, 417-866-5024), to learn some of the latest environmentally friendly building techniques for big homes.

Sustainable wood: Make sure the wood used for your frame has been harvested from carefully managed forests that avoid over-cutting and keep forests renewable.
Non-formaldehyde finishes: Formaldehyde finishes have a negative impact on your indoor air quality, so Godfrey recommends giving wood and walls that glossy look with finishes that don't contain the chemical.
Recycled insulation: These days, insulation is made with anything from recycled cotton to recycled newspaper and even old denim. Godfrey says not to skimp on quality insulation because it will save money and energy in the heating and cooling game.
Photovoltaic shingles: This technology isn't affordable for the masses just yet, but photovoltaic roofing shingles are able to harness the sun's energy and reduce your energy needs.