Culinary Must-Haves
Ready to become master of your kitchen? First, stock up on these culinary must-haves, all from local shops.
Styled by Brandon Alms, Abby Gust and Jessica Kennon Spencer | Photographed by Brandon Alms
Sep 2014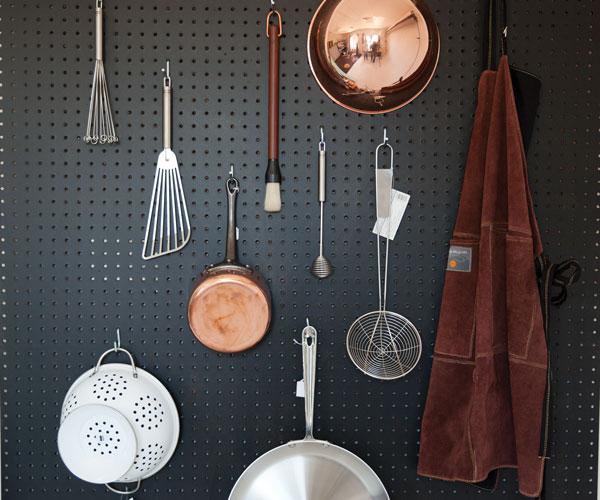 1. Kuhn Rikon bubble whisk, $15.95 at Everything Kitchens 2. Kuhn Rikon cooks flexi spatula, $23.95 at Everything Kitchens 3. Mauviel sauce pan, $294.95 at Everything Kitchens 4. Outset barbecue basting brush, $8.99 at Countryside Cottage 5. Kuhn Rikon galaxy spring whisk, $13.95 at Everything Kitchens  6. Old Dutch copper beating bowl, $34.95 at Everything Kitchens 7. Outset leather grill apron, $49.99 at Countryside Cottage 8. Charcoal Companion small stainless steel fryer skimmer, $9.99 at Countryside Cottage 9. All-Clad 13-inch French skillet, $119.99 at Everything Kitchens
Chocolat by Eric Lanlard, $24.99 at Provence; Roots by Diane Morgan, $40 at Brown Derby International Wine Center; The B.T.C. Old Fashioned Grocery Cookbook, $29.99 at Provence; Larousse Gastronomique World's Greatest Culinary Encyclopedia, $90 at Brown Derby International Wine Center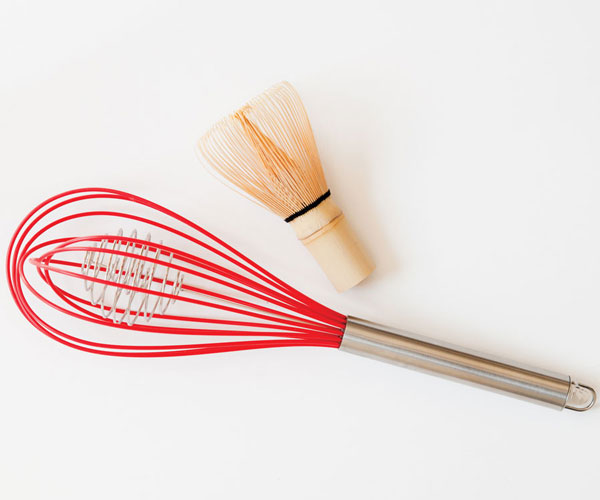 Endurance Rapid whisk, $11.95 at The Market; Republic of Tea bamboo matcha whistle, $14.29 at MaMa Jean's Natural Market
 Tovolo yolk out, $7.99 each; Endurance egg poacher, $24.95; both at The Market 
Cucina kitchen cleaning products, $9.99–16.49 at Brown Derby International Wine Center 
Frontier glass spice jar, $4.19; smoked sweet paprika, 72 cents per ounce; both available at MaMa Jean's Natural Market 
Rifle Paper Co. recipe boxes, $36.50 each at Provence; C.R. Gibson Savory Eats recipe box, $19.99; Island Boutique recipe box, $18.99; both at Everything Kitchens
Endurance tall steamer $24.95 at The Market
LOCAL 
SHOPPING 
RESOURCES
Scoop up these items and more at the following 417-land stores.
Everything Kitchens
2750 S. Glenstone Ave., Springfield, 866-852-4268
Countryside Cottage
1316 E. Republic Rd., Springfield, 417-882-7997
Mama Jean's Natural Market
Multiple locations in Springfield, mamajeansmarket.com
Homegrown Food
607 S. Pickwick Ave., Springfield, 417-868-7004
Provence
2659 E. Normandy St., Ste. 104, Springfield, 417-887-1930
The Market
2628 S. Glenstone Ave., Springfield, 417-889-1145
Brown Derby International Wine Center
2023 S. Glenstone Ave., Springfield, 417-883-4066