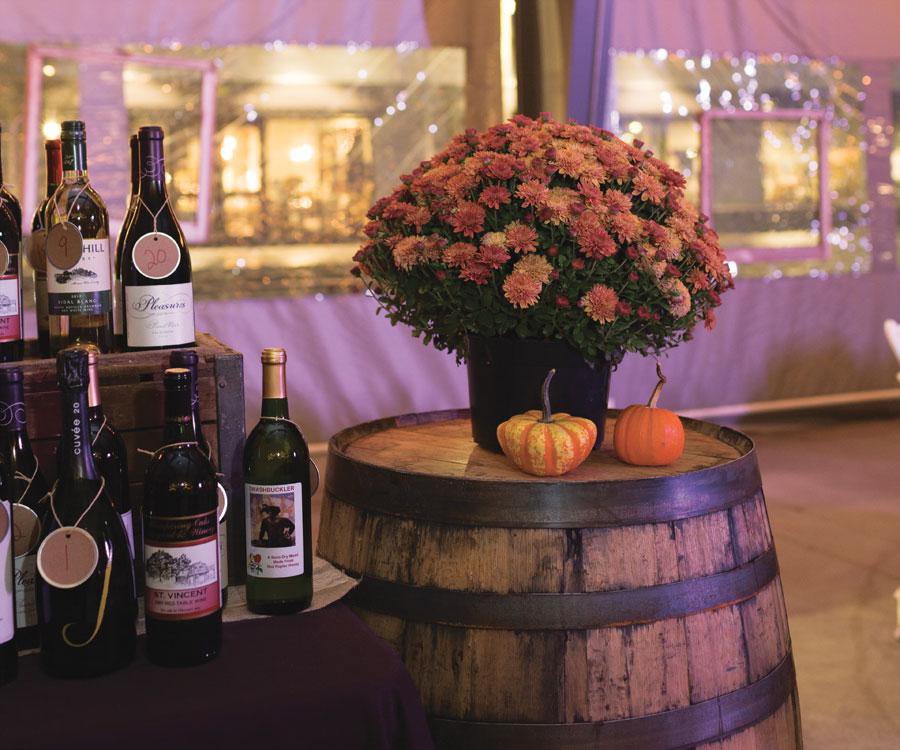 Each October, Farmers Market of the Ozarks fills the outdoor pavilion at Farmers Park with all the requisite fall favorites: tables full of warm, hearty food prepared by local chefs, the best in local craft beer, homemade pies that have bidders reaching deep into their pockets and live music that lasts late into the crisp, cool evening. 
Last year's party was no exception as more than 300 guests crowded into the pavilion. Tables topped with spreads of food wrapped around the venue, and guests filled their plates with salmon point appetizers, pork shoulder, braised short ribs, bison meatballs with gravy and white corn grits, roasted butternut squash soup, tamarind and date roasted winter squash, French Rolls and more. As if that wasn't enough food, dessert was a sugary smorgasbord of caramel apple crisp crepes, pumpkin cupcakes and a slew of other baked goods from FMO vendors.
As people filed in and plates filled up, Casey Lynne & The Deal Breakers took to the stage, and the fun began. The next few hours were a whirl of activity. Between sipping glasses of frothy beer from Springfield Brewing Company, glasses of wine from Missouri Wine Industry and apple pie cocktails from Copper Run Distillery, guests snapped photos at the farmer photo booth, took their chances at the wine pull and took part in a live auction. 
By the end of the evening, FMO had raised more than $10,000, making the event the largest fundraiser the market had seen since it opened for business three years ago. 
As October creeps up, FMO is busy prepping for another successful and eventful Harvest Dinner, but this year, the market is changing things up. While the pie auction, live music and bounty of local fare are still on the lineup, there are two noteworthy adjustments. For starters, instead of a menu prepared by several 417-land chefs, this year's dinner features just two culinary pros: Chef Wesley Johnson from Metropolitan Farmer and Chef Chadwick Isom from Hy-Vee. Also different this year: the arrival of a dance floor, which should make the Shotgun Brothers' stage mix of bluegrass, rock and funk even more enjoyable.
With a menu that is sure to impress, beer provided by Springfield Brewing Company, cocktails from Missouri Spirits and the much-awaited live pie auction, the 2015 Harvest Dinner is one food-packed, fun-filled social event that is not to be missed. 

Casey Lynne & The Deal Breakers played for the crowd of people who filled the Farmers Park pavilion for a night of food, beverages and dancing.

Sweet crepes provided by Aviary rounded out the dessert options. 

The dinner selections at FMO's Harvest Dinner fundraiser were expansive and included a range of fall favorites from 417-land chefs and local farmers. Springfield Brewing Company brought in beer, and cocktails and wine were available as well.

Guests took time to have their picture taken in a photo booth complete with fun props.

After guests loaded up on dinner, desserts of all sorts were put up for grabs, including pumpkin cupcakes from The Cup.

Between the beautiful décor, cool fall temperatures and a bounty of delicious food and beverages, FMO's Harvest Dinner was a big hit.