Food
Breaking Bread
When your next dinner party rolls around, treat your guests to the ultimate in comfort food with a batch of homemade bread fresh from the oven. Make one (or all three) of these recipes provided by local bakeries for an experience that is sure to please.
By Vivian Wheeler | Styled by Abby Gust | Photographed by Brandon Alms
Sep 2016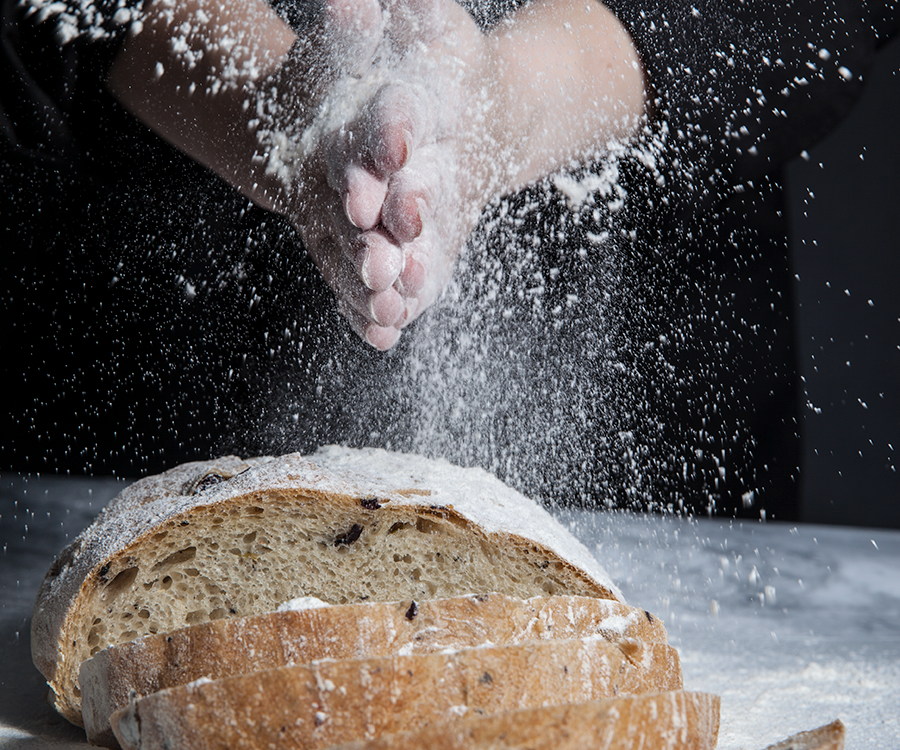 Spinach and Feta Focaccia 
The baking wizards at Sisters in Thyme Deli (306 E. Commercial St., Springfield, 417-873-9224) combine the earthy flavor of spinach with the salty goodness of feta to create a focaccia bread that tastes great on its own or as the base for a sandwich. Pair the bread with sliced turkey, provolone and herb mayo for a simple but tasty sandwich. 


Pumpkin Swirl Sweet Bread
A slice of this pumpkin bread and a cup of coffee is the perfect way to make your morning routine a little bit sweeter. Pumpkin Swirl sweetbread is a fall favorite at Neighbor's Mill Café & Bakery (1435 E. Independence St., Suite 110, 417-720-4162, neighborsmill.com)


Olive Bread
A healthy dose of olives elevates this bread from The Artisan's Oven (2016 E. Commercial St., Springfield, 417-885-5030) from a run-of-the-mill white bread to something special.