Home Profiles
A Rogersville Farmhouse Designed for Functional Family Space
Ami and Matt Cook reached out to Gina McMurtrey to design a comfortable yet functional living space for their family of nine.
By Claire Porter
Sep 2017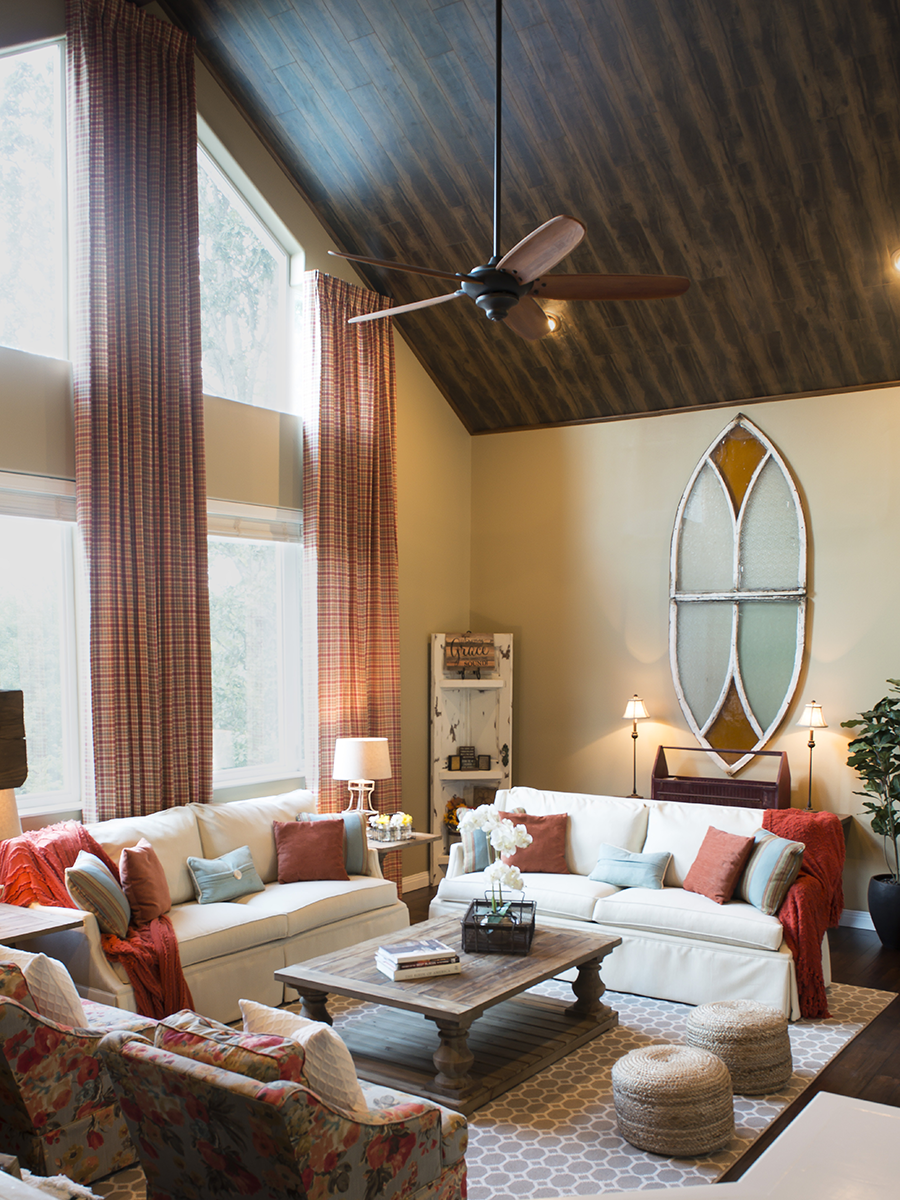 When you have seven kids ranging in age from 2 to 18, you need a space that can not only accommodate everyone comfortably for family time but also withstand the wear and tear of toddlers and teens alike. "It's hard to think of white couches as kid-friendly, but they're stain-treated to the max," says homeowner Ami Cook of her sunroom–living room space. "She shouldn't feel scared to have the look she wants with the durability she needs," says Gina McMurtrey of Gina McMurtrey Interiors LLC. 
When Cook and her husband, Matt, moved into their home four years ago, "everything was white," Cook says. The whole home had a very sterile feeling to it. Cook wanted to give it what she calls an updated, comfortable farmhouse feel. "I want people to be able to walk into my house and sit anywhere and put their feet up," Cook says. She had an idea of the design she wanted to achieve, but didn't have time to source furniture and pieces, and she wasn't sure how to tackle some of the room's challenges, like the high triangular windows, so she reached out to McMurtrey to design the space. McMurtrey addressed the towering windows, which overlook the woods on the Rogersville home's 9-acre lot, by adding floor-to-ceiling curtains with red accents to tie into the rest of the home. Floral-patterned chairs bring a light feminine touch to the space, and plenty of antiques bring the farmhouse flair. "She did a really good job of finding pieces that are really unique," Cook says. One such piece was the stained glass accent behind the couch. McMurtrey was facing the challenge of finding art to scale on the large wall. At an antique show, she found two stained glass windows from a church that were in rough shape. She hung them one on top of the other to bring the eye toward the towering ceilings, which the Cooks had covered in laminate wood flooring—a cost-effective move that continued the space's warm farmhouse feeling.