Designers
Moon City Goods' Eccentric Handmade Products
At age 30, Rob Hoerr went back to school and switched his profession entirely. Now his handmade eccentric products sell worldwide.
By Jenna DeJong
Sep 2017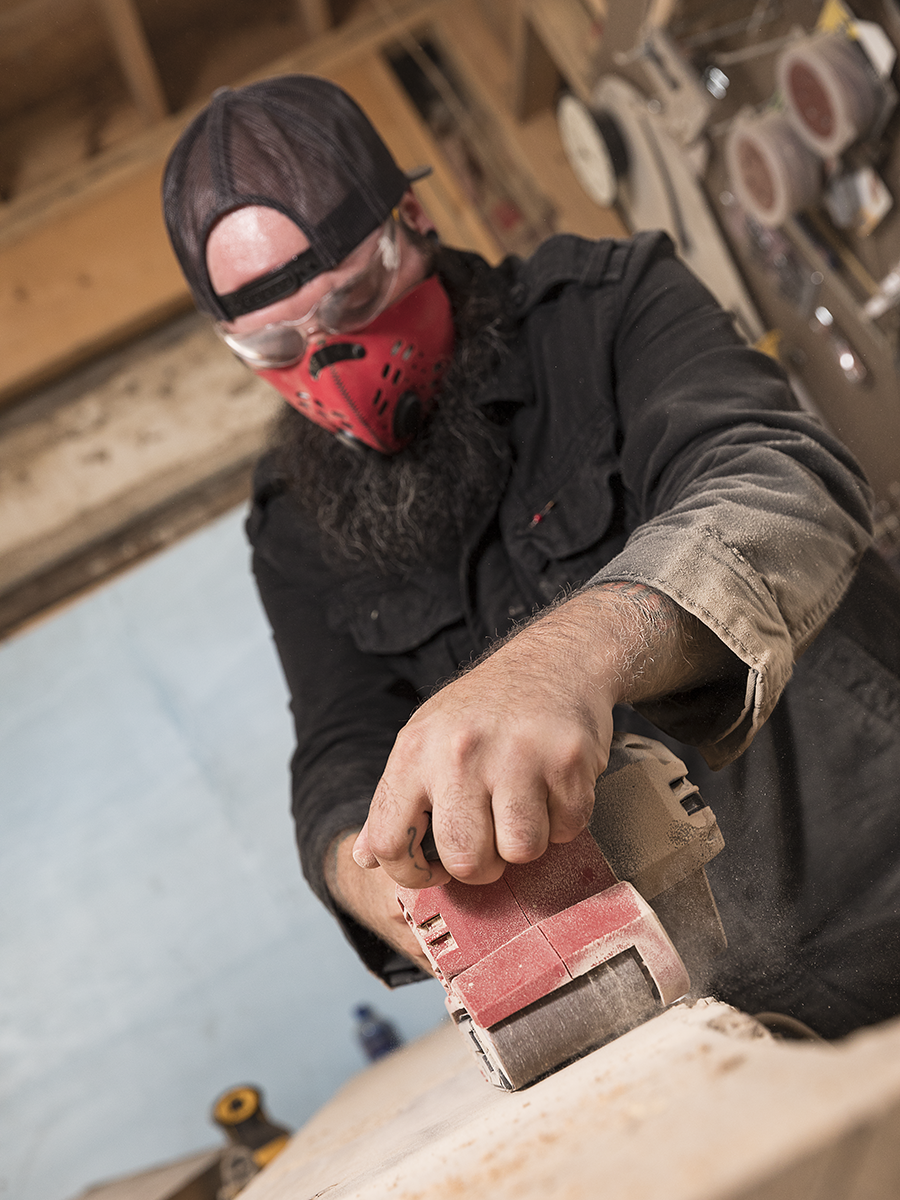 The Story
It started with a bookshelf. Rob Hoerr was 11 years old when his grandfather showed him how to build his first wooden piece. As a child, Hoerr watched his grandfather tinker with wood, making odds and ends like small wooden animals. As he grew up, he took a wood shop class in high school, but it wasn't until he was an adult that he decided to turn his fascination and creativity into a livelihood.
He worked as a youth pastor then in a call center before finally deciding that a mundane day job wasn't for him.  "As I got older and did a call center job to survive, it got to a point where I was frustrated, and it felt like I had to do something creative," Hoerr says.
He went to Missouri State University and earned a degree in interior design but wanted to do more than decorate homes. "I realized pretty quickly that I didn't just want to show up and be the guy that told someone what to do on site; I wanted to be able to contribute to it," Hoerr says. "That led to me learning how to build custom pieces for design jobs, and that became the thing I wanted to do all the time."


The Business
After graduating, he worked for a local furniture business and perfected his building skills. In 2015, he started Moon City Goods, a business that rolls custom home goods and interior design into one.
Running as a one-man show, Hoerr creates all his products in a tiny 550-square-foot workshop without air conditioning. Once a piece is finished, he keeps it in his house so the ever-present film of dust doesn't dirty the completed project.
By working both interior design jobs and shipping products, Hoerr says he has found Springfield to be the perfect hub. "It's inexpensive to operate the business here, and shipping small items is reasonable enough that I can base the business here and still make money," Hoerr says. "The website generates most of the business."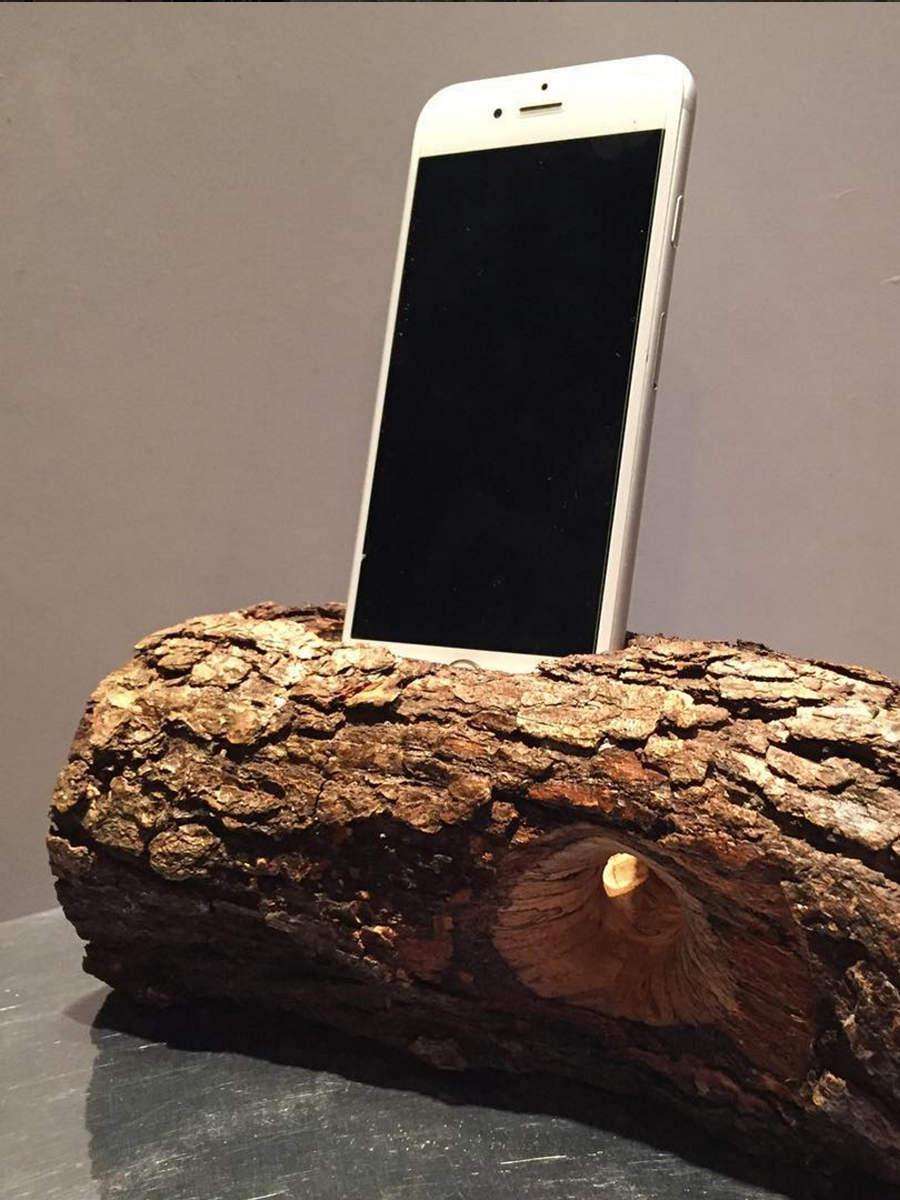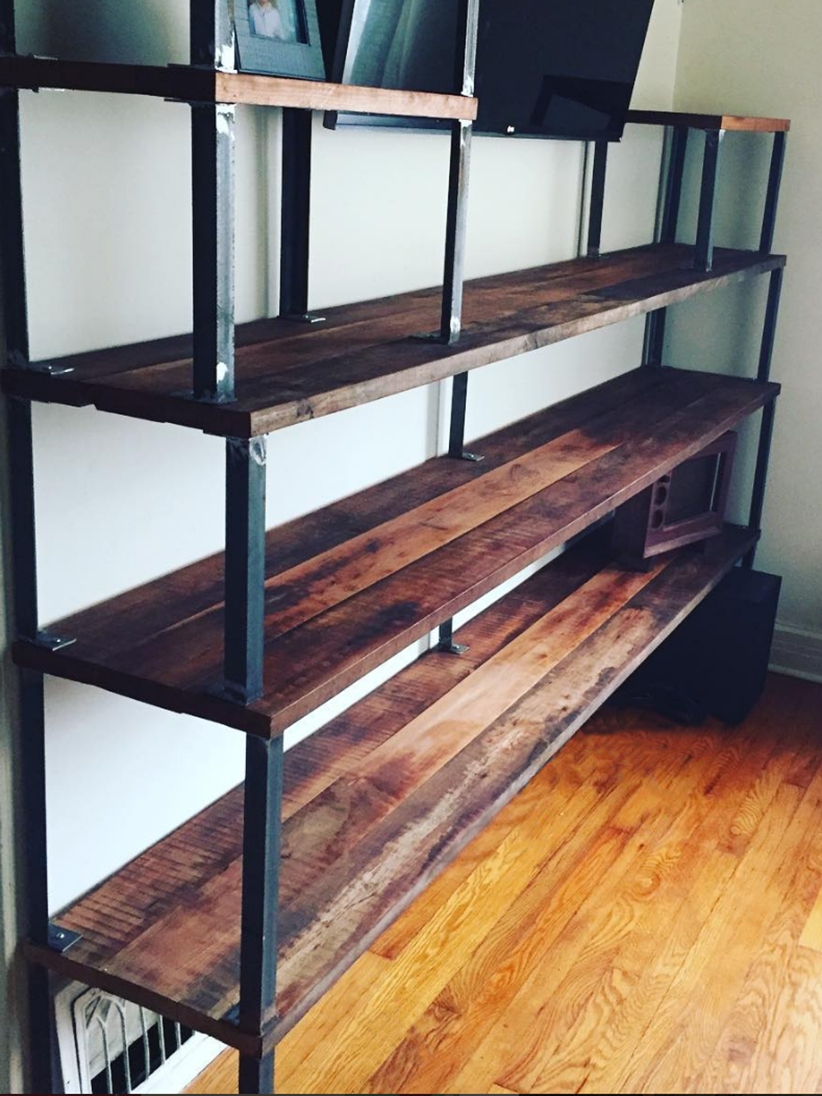 (Left) Some of Hoerr's products look untouched by man, like this natural oak iPhone dock, which is built to order and runs $40 each. (Right) Nature and industry collide in this steel and reclaimed cherry wood shelving unit. Hoerr makes all of his products, including larger installs, by hand.
The Goods
Since opening his business, Hoerr has created several products, some of which are repeated. The most popular are an acoustic speaker that amplifies sound on a phone without electronics, a walnut watch display and a record player cabinet. Most of his products range from $30 to $1,400, and Hoerr describes his style as modern with a trick. 
"I like making things that draw attention but [are] also functional," Hoerr says of his pieces. "The record player cabinets I'm making are starting to have Bluetooth features, so you can start playing music before you even walk in the door. It's a modern thing and looks like a media console, but when you open it, it has a record player too."
In the two years Moon City Goods has been up and running, Hoerr has shipped products to 29 states and nine countries. He has created pieces and designed the space for Mother's Brewing Co.'s merchandise area and worked on design projects for CB Social House and City Butcher and Barbecue.


---

To place orders, visit Moon City Goods on Etsy.com, Amazon Handmade or mooncitygoods.com. For more information, call Rob Hoerr at 417-849-0599 or email at mooncitygoods@gmail.com.