Home Profiles
Peek Inside: Doug Pitts's Home
Take a look inside this local builder's custom home.
By Savannah Waszczuk | Photos by Brandon Alms
Sep 2017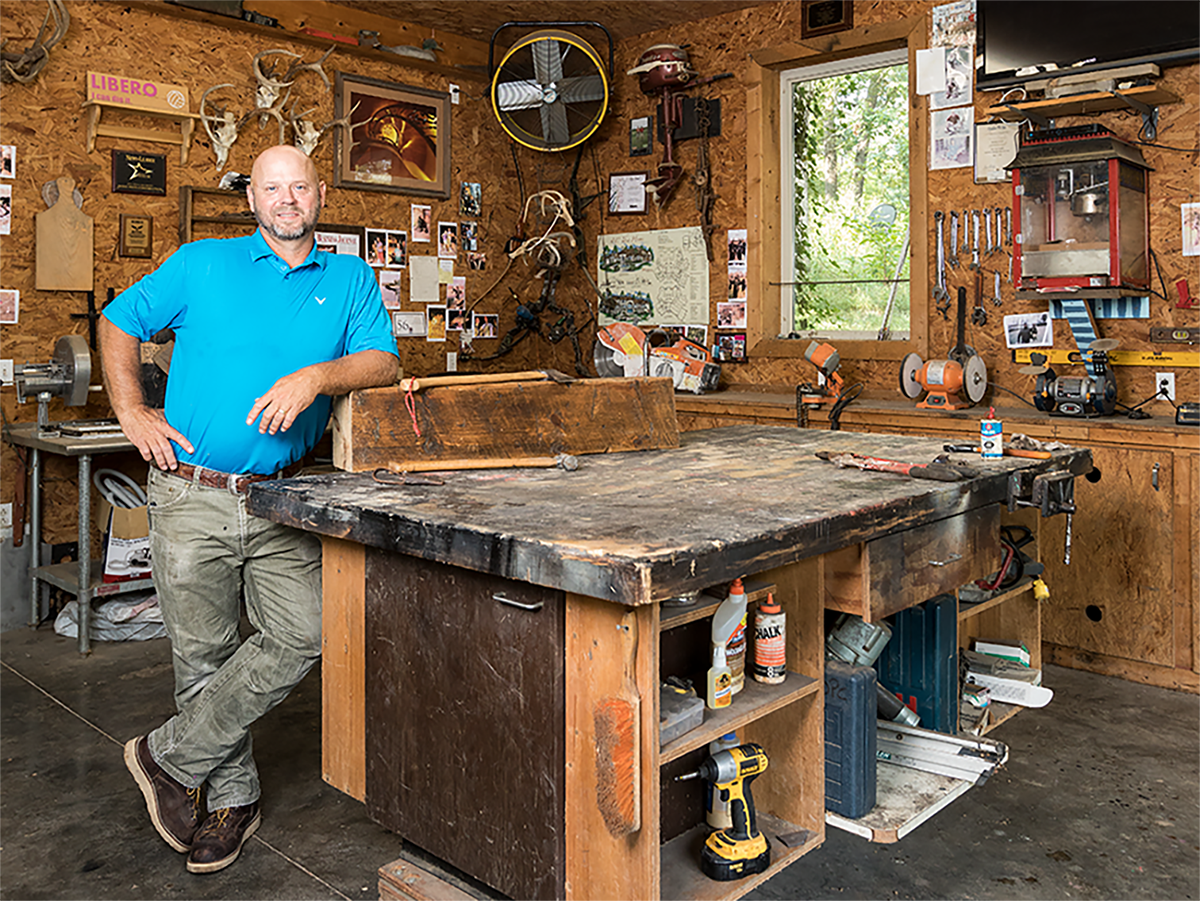 Custom home builder Doug Pitts was around 6 years old when he first picked up a hammer. "I became interested in building back then when my mom and dad built a house," Pitts says. "I followed my dad around with a hammer. Hammer actually became my nickname." In 1994 and after three years of teaching, Pitts left the world of academia and started Doug Pitts Construction, LLC, his custom home building company that focuses on a few custom home builds and remodels each year. Take a glimpse inside his own house, which he also uses as a showroom for clients. 


Workshop (above)
When Doug Pitts isn't on a job site hammering away, he's often holed up in his workshop constructing various specialty projects. "I'll make things like fireplace mantels and custom doors," Pitts says. He also makes custom dining tables, end tables and a plethora of other furniture. "I do almost all of my custom work out here," Pitts says. "Sometimes we'll even come and lay plans out on this table." The shop is located near his carriage house, which he shares with his wife, Joy, youngest daughter, Ashley, and four pups. It's all located on a beautiful 10-acre property in Rogersville, and the family plans on being there a while: Their goal is to build a larger home there one day.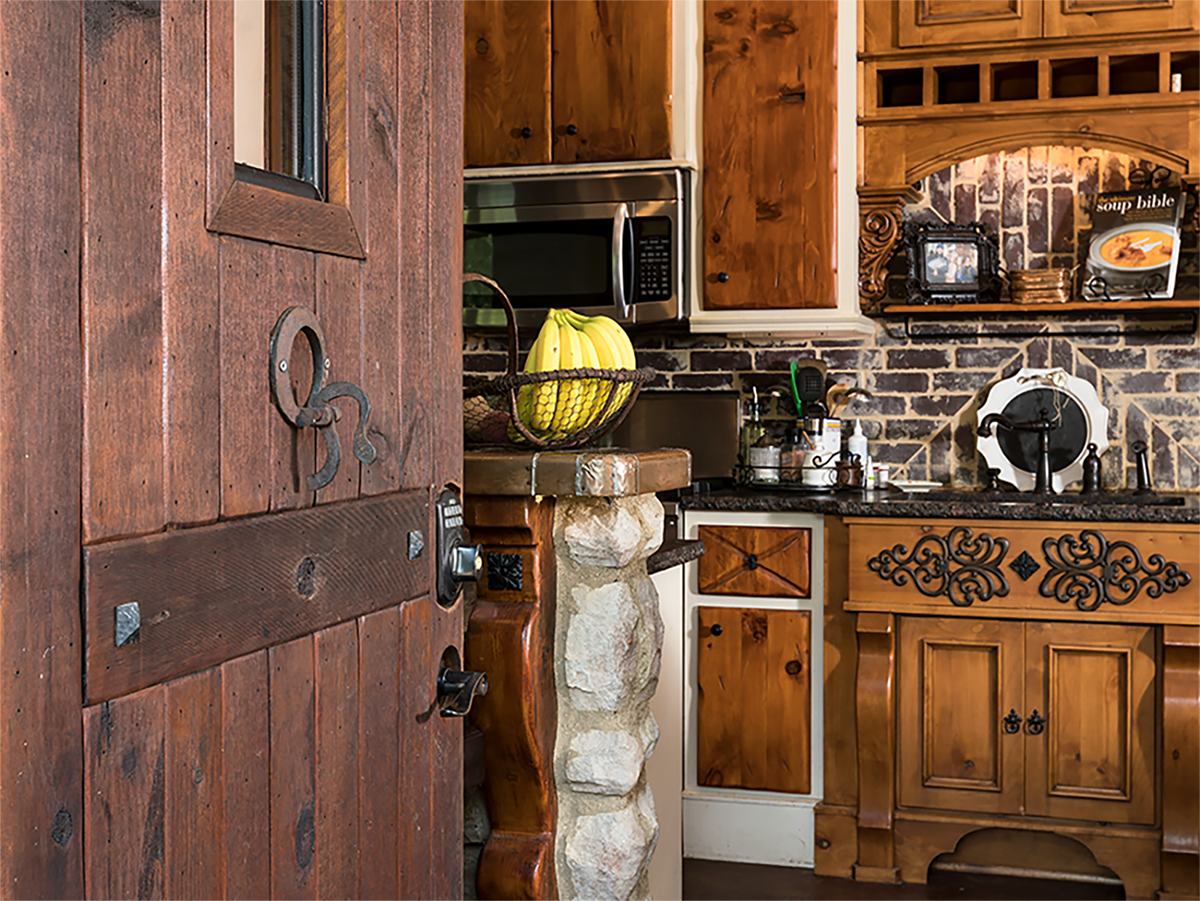 The Kitchen 
The cottage home's exterior is compiled of brick and stone, and the inside mimics a similar aesthetic with stained concrete floors, a stone bar and custom cabinetry that stands out against a rustic brick backsplash. "We tried to bump the cabinets up and down and in and out," Pitts says. "To show a variety of options, we did as much as we could do in a small space."
The Living Room
The home features two pairs of spruce carriage doors—one in the living room and the other in the dining room—and they can be opened to expand the living space to the outdoors. Pitts made the tables that sit in the living room, which features hand-textured plaster walls.