DIY
The Best Plants for Indoor Gardening
Caitlyn Franklin, manager of Flora and Fern, says the plants that thrive outdoors in warmer weather can turn into indoor decor during colder winter months.
By Karen Bliss
Sep 2017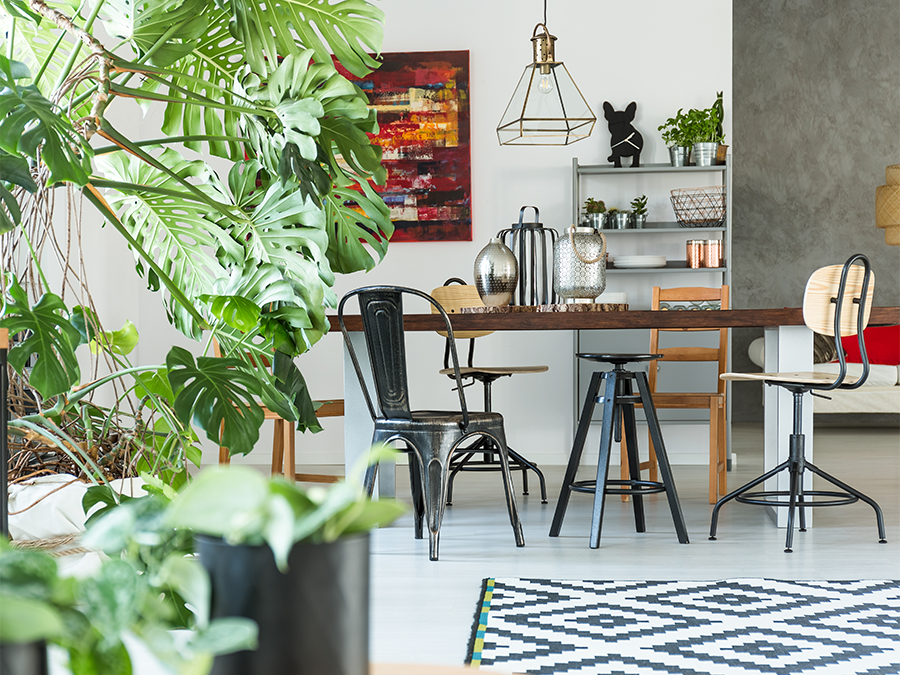 You've worked all spring and summer cultivating your outdoor plants, but winter is coming. Now what? If you pick the right type of plants, you might be able to take them inside for the winter and style them to jazz up the look of your home. Caitlyn Franklin, a manager at Flora and Fern, says there are plenty of ways to decorate inside with potted plants this fall and winter.


Pick the Right Plant
Franklin says the determining factor of whether a plant can thrive in and decorate your house in the winter is within the plant's variety. "A popular plant, which we sell at Flora and Fern, is the calathea plant," she says. "It's a jungle plant that grows in 50-degree temperatures or above, but they don't need a lot of sun. It's more of a shade plant." Franklin says you can also grow poinsettias, elephant ear and staghorn ferns outside during summer and spring and bring them inside, potted, in the fall. When the weather gets warmer again, you can replant them outside.


Find the right pot, basket or planter 
Not only is it important to find a functional pot, basket or planter for your plant, but it can also liven up your interior design. Your planter could be as simple as a plastic pot, which can be set down inside, or even a concrete box with legs. Hanging baskets are another creative option. "There are many styles of indoor hanging baskets," Franklin says. "You could choose multiple plants and do a display of hanging plants in front of windows, or in a corner with indirect light [use] different plants to create a focal point of greenery."


Coordinate with your interior style
There are many ways to coordinate with the style you already have in your home, Franklin says. "Use plants as accents of color," she says. "They come in all shades of greens, purples, etc. So consider your home decor and what would work with your existing colors." Don't be afraid to mix and match colors, styles and sizes of plants and pots. "We like things that look unusual and create a conversation piece," Franklin says.


Care for Plants Properly 
"How much care do you want to do inside with your plants?" Franklin asks. "How much water does your plant need? These are things you have to think about." If you find the right lighting for the right plant in your home, then you need to check on what kind of plant food is needed and how often you need to water. If it's really hard for you to remember when to water your plants, timers are always an option, Franklin says. "You can never have too many plants," she says. "As long as you are willing to put in a little work to care for them, they can make a great room look even better and more alive."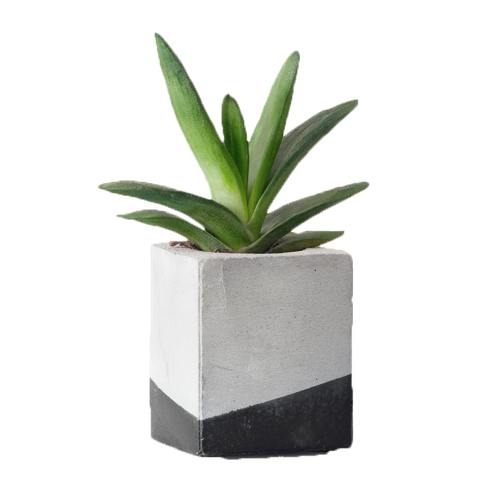 "How much water does your plant need? These are things you have to think about."


—Caitlyn Franklin, A Manager at Flora and Fern