Outdoor Spaces
Cemeteries Are Our New Fall Style Inspiration
This fall, explore an unexpected setting for stunning foliage: cemeteries. Cemeteries combine local history, beautiful landscapes and just enough spookiness to get you in the Halloween spirit.
By Lillian Stone
Sep 2018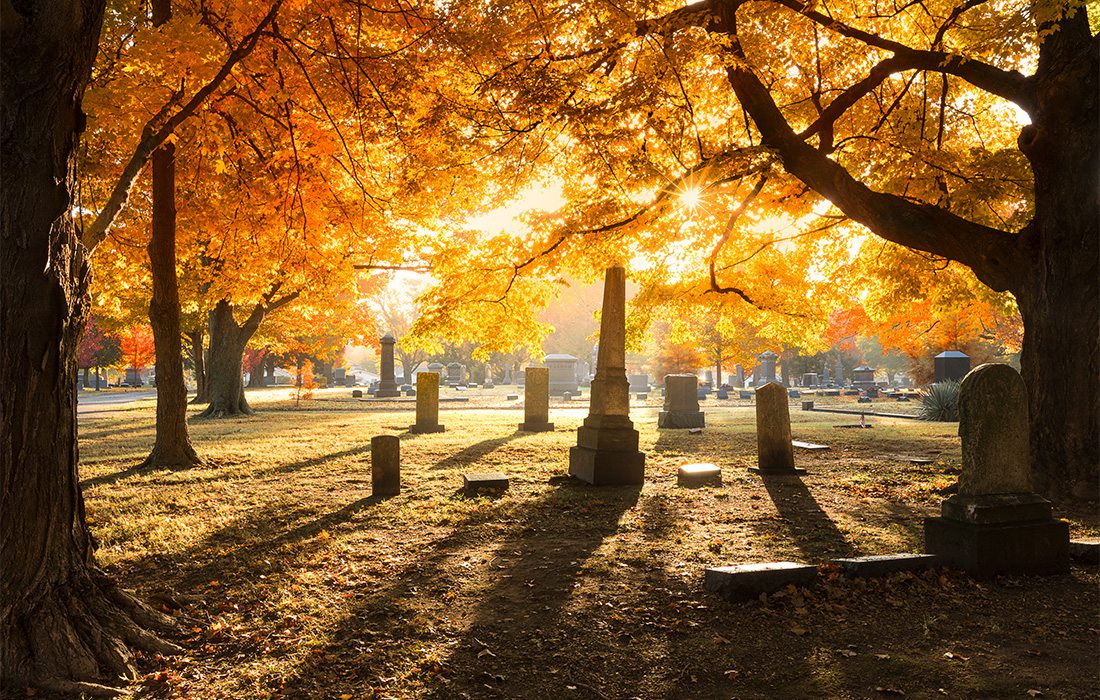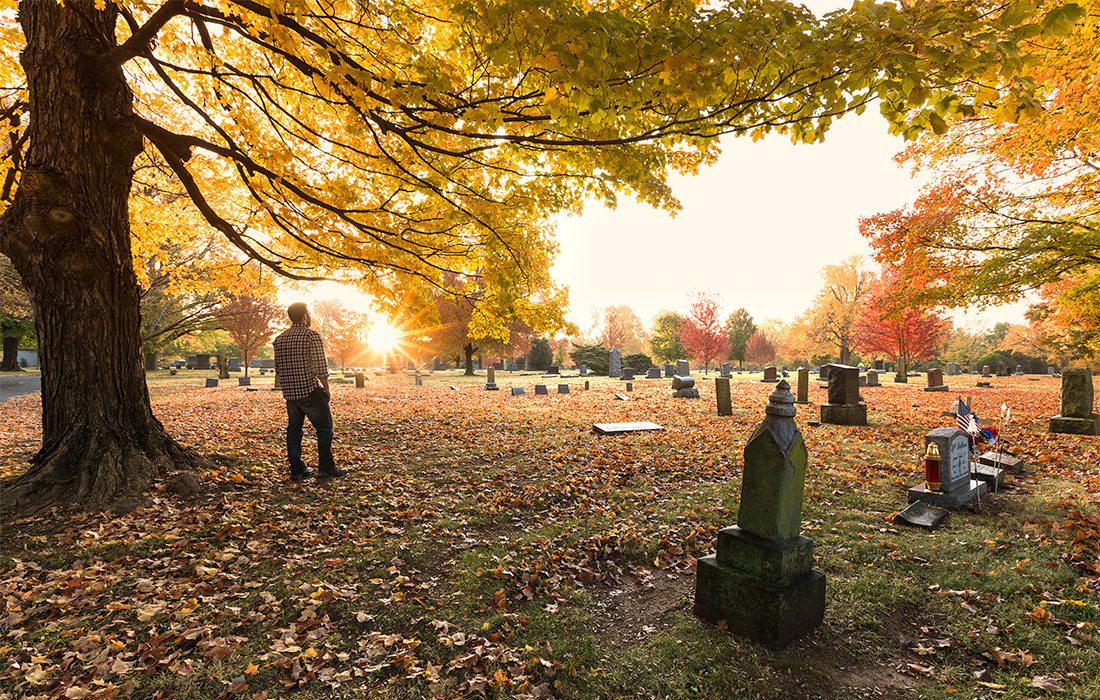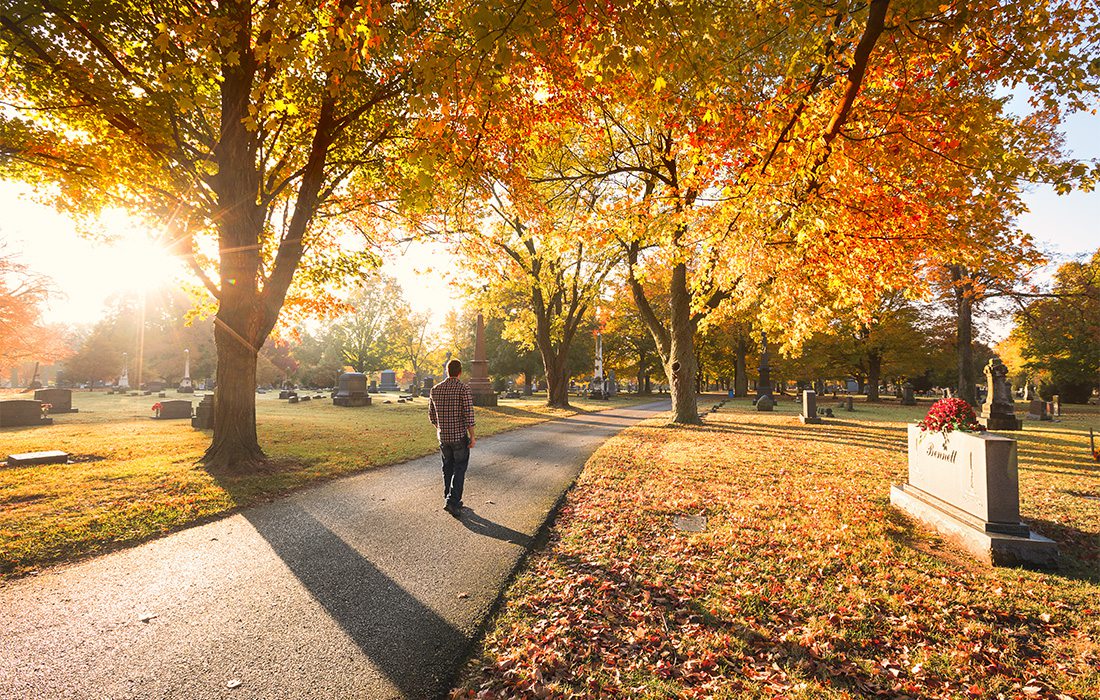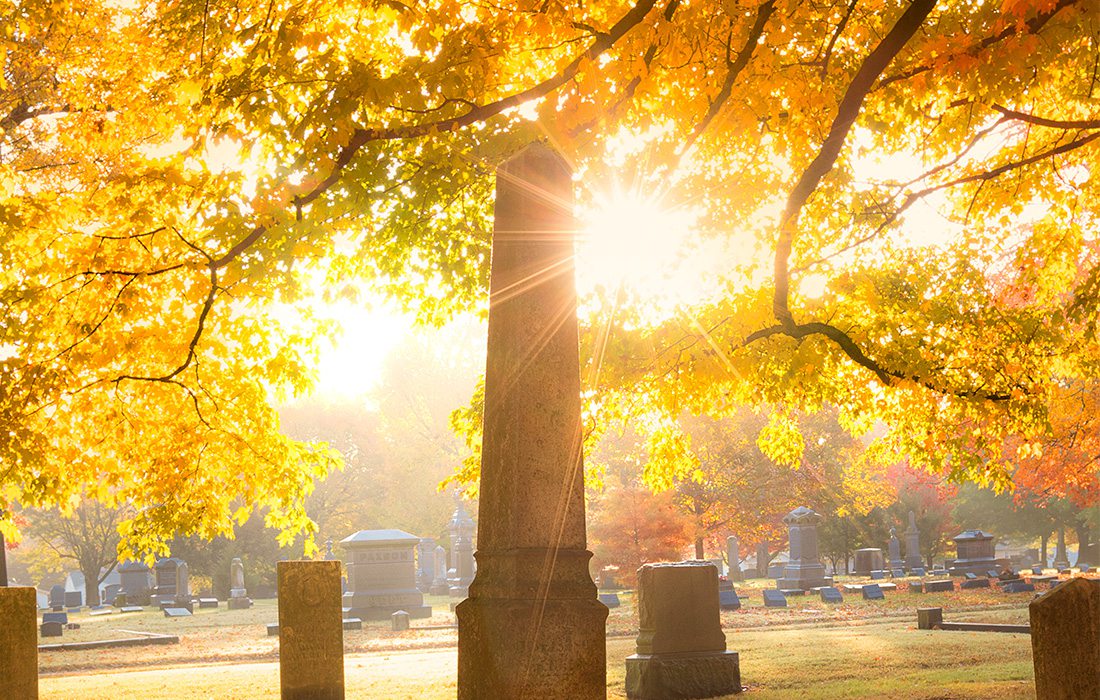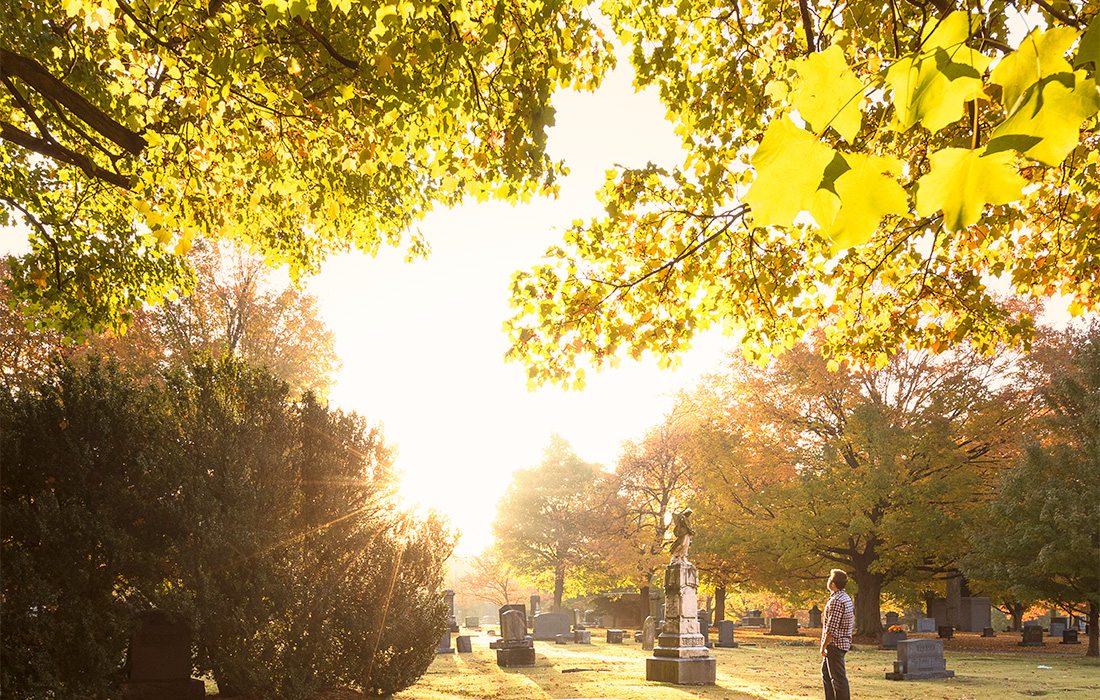 Maple Park Cemetery
300 W. Grand St., Springfield
One of Maple Park's standout features is a large Victorian-style gazebo, built in the late 1800s. Visit the burial site of Davis Tutt, who was killed by Wild Bill Hickok on Springfield's Park Central Square. 
Hazelwood Cemetery
1942 E. Seminole St., Springfield
Hazelwood Cemetery opened in 1867 after Springfield's original cemetery was damaged during the Civil War. Now, it's strewn with oak and sugar maple trees.
Carter Cemetery
Busiek State Forest red trail, 18 miles south of Springfield on US-65; cemetery is about ⅛ of a mile from the left trail entrance.
Carter Cemetery lies on the Busiek State Forest red trail. Home to a few dozen gravestones, it drips with the beautifully chilling remnants of days gone by.