Home Profiles
A Garden Room Grows into Something Spectacular
Local Springfield entrepreneur, Denise Wright of DKW Designs, designed her formal living room with a farmhouse twist.
By Dru Berry
Sep 2018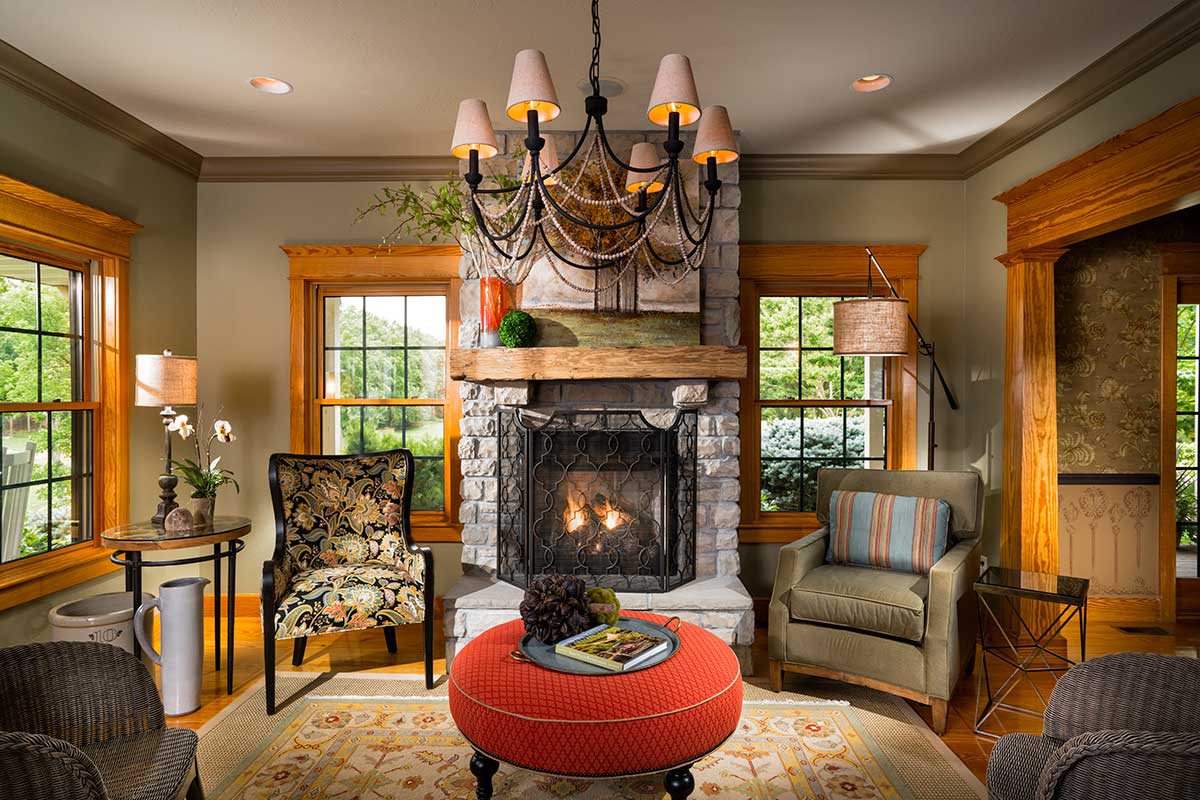 Denise Wright, founder of DKW Designs and interior designer of 25 years, characterizes the home of Rick and Cheryl Barsness as a modern farmhouse. The Barsnesses, owners of Springfield's Incredible Pizza Co., tasked Wright with reinventing their formal, unused living room into a room with an outdoorsy ambiance warranting everyday use.

Cheryl made it clear the room shouldn't have a traditional vibe because it'd been that way before, but she didn't want anything ultra-fancy. Wright decided to emphasize clean lines, evident in the sofa, pillows and metal chairs.

To achieve the desired effect of an outdoorsy room, Wright painted the walls a lighter tone of green and sprinkled green colors throughout the furniture. The Barsnesses' son, Aaron, built the brick fireplace, which caught Wright's eye and inspired her to arrange the furniture so the fireplace became the focal point of the room. Wright believes a focal point is essential for any room and selected furniture that complemented the room while keeping the focus on the fireplace. 

Red is Cheryl's favorite color, and the striking ottoman plays off the barn located behind the house. The sky blue incorporated in the pillow lightens the room.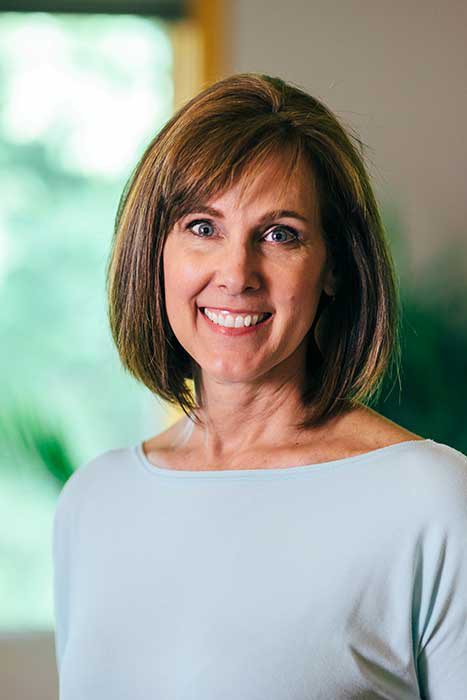 By Joe Batty
Denise Wright added the chandelier, part of her collection, garnished with wooden beads that hangs above the ottoman because it exudes a warm, farmhouse feel and draws the eye across the chandelier to the cozy fireplace.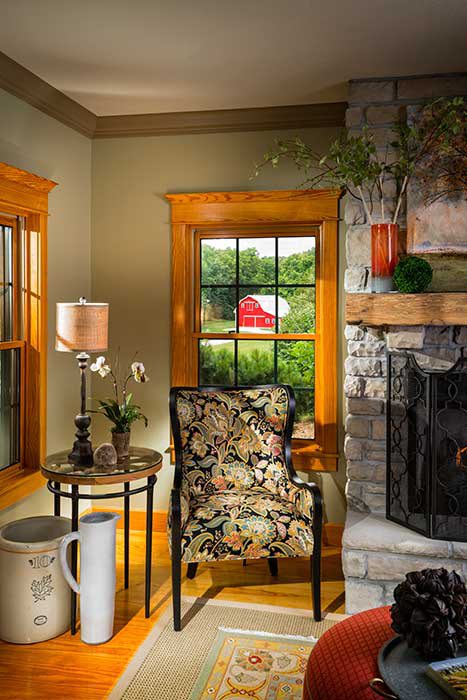 By Jeremy Mason McGraw
The Barsnesses' radiant red barn is picturesquely framed by a living room window. Wright deliberately placed the furniture in the room to have clear lines of sight out the windows.