Home Profiles
When Your Home's Past Life Still Haunts You
More than 100 years later, this Springfield, MO home is still haunted by its past.
By Ettie Berneking
Sep 2018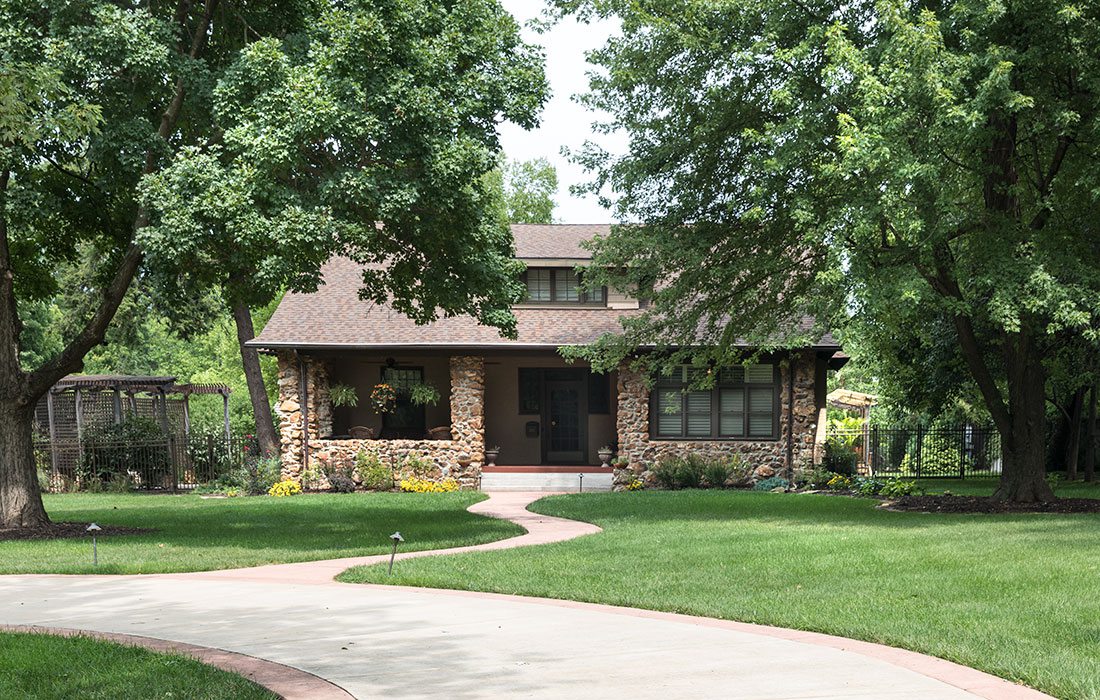 One of Springfield's most storied homes first caught the nation's attention in 1917. The United States had just entered WWI, and concerns about the draft were circulating. But those worries were momentarily interrupted by headlines that screamed kidnapping. Abduction and harm to a child was rare in the early part of the 20th century, so when Springfield's prominent Keet family returned home from a social event to find their youngest son, 14-month-old "Buddy" Lloyd Keet, missing from his crib, the city and country were in shock. What followed was a maze of ransom demands, mysterious letters and heartache as young Buddy was eventually found at the bottom of a well.
The kidnapping and murder of "Buddy" Lloyd happened nearly 15 years before the infamous kidnapping of the 20-month-old Lindbergh baby, and it took nearly that long for Congress to pass legislation making kidnapping across state lines a federal crime. The Federal Kidnapping Act passed in 1932 and allows federal authorities to get involved with kidnapping cases in which the victim has been taken across state lines. As it happened, one of the two Missouri lawmakers to sponsor the legislation was Springfield attorney and Missouri U.S. senator Roscoe Patterson. Back in 1917, Patterson had been hired by the Keet family to prosecute the lead kidnapper in the baby Lloyd case.
More than 100 years later, the Keet family's historic arts-and-craft–style bungalow, built in 1909 by Robert Smith, remains along Meadowmere. Its long sweeping roof line, stone fireplace, coffered ceilings, fumed oak molding, leaded glass windows, hammered copper accents and welcoming front porch are iconic features of the arts-and-craft–style homes popular in the early 20th century. Owners have changed throughout the year as has the home's decor and floor plan, but in many ways, this house's place in history remains untouched.


Interested in learning about other historic homes in Springfield, MO? Check out our feature story that highlights the history of six other homes in the area.