Trends
Get Creative With Alternative Flooring Options
Tired of the same old options for your floors? Experts share what's trendy and how you can add a touch of spice to your home.
By Evan Greenberg
Sep 2018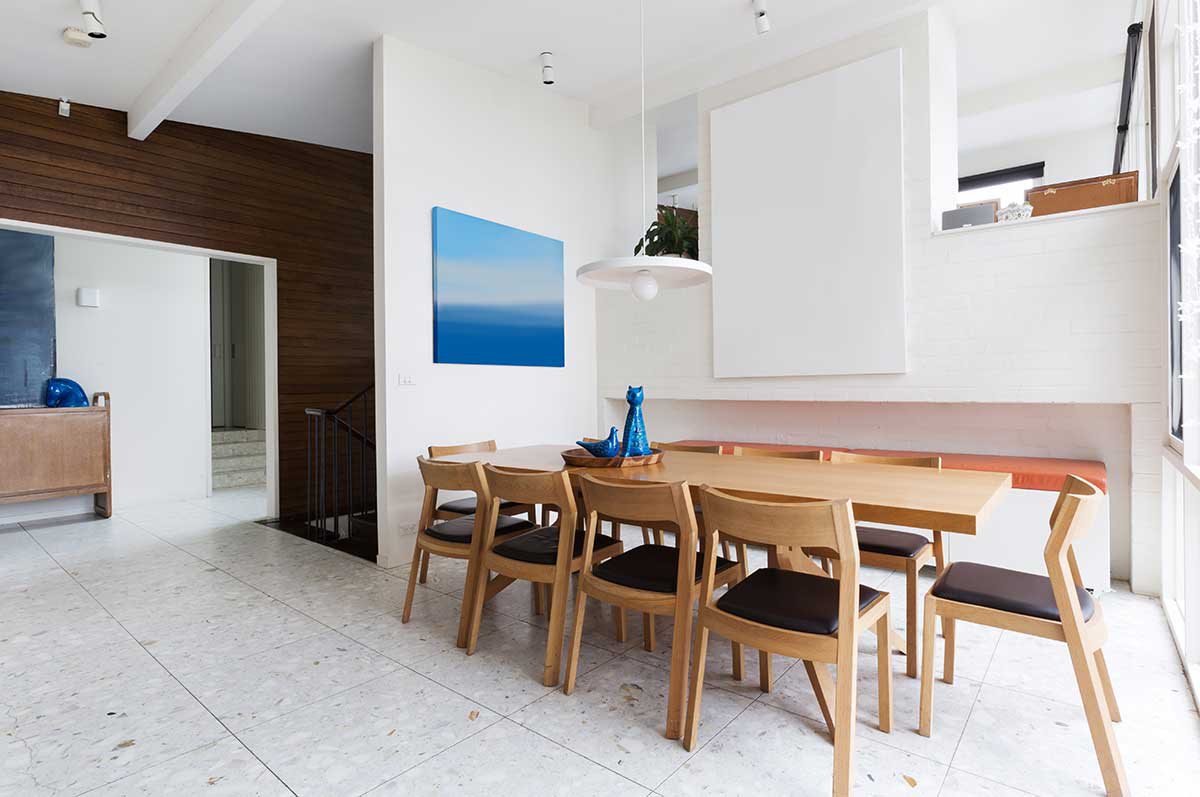 Terrazzo flooring is hard to spot. That is, unless you know what to look for. In the simplest terms, terrazzo is a cement-like composite material with pieces of stone mixed in.  It's most commonly seen in commercial settings—think office buildings and other unexciting locations. But lately terrazzo has been increasing in popularity, and homeowners are embracing the trend.

"It's making a comeback and it's something that is definitely unique," says Shailey Murphy, a local interior designer. Murphy says that including terrazzo in your home gives it a cool factor. Given that it's something not that is often not present in a lot of homes, it also establishes a vintage feel that can show that the person designing the room stays on top of trends. For those with an innate desire to be on top of what's next,  that's the opportunity that terrazzo presents. It's exclusive, too—Murphy says that people she encounters in flooring are puzzled when she asks about it. True terrazzo can be hard to find, but Unique Tile has a porcelain substitute that achieves the same look. 

To style terrazzo, Murphy suggests deciding just exactly how showy you want to be. It depends on the space, she says. "If there's kind of a lot going on with textures, I would go with more of a monochromatic-looking terrazzo." Murphy says. "But if the floor is going to be the feature, you could go with more of a multicolored look that would be really pretty if everything else is a little bit more muted." 


---

Alternative Flooring Ideas

Rubber Flooring
How to use it: Andrea Green of Mouery's Flooring has helped with rubber floor installations and advises to be mindful of where it's placed in relation to adjacent flooring. A reducer can be placed to combat any dissonance and mark where one floor starts and the other begins.  
Where to use it: Rubber flooring is most often associated with gyms, so it's a great option if you're planning a workout space.  It's a durable and flexible floor type—Green says that you can be creative too, as there are speckled floor colors that can add a bit of flair to the room. 
Vinyl Mats 
How to use them: Vinyl mats are versatile and can withstand dirt and grime without wear. There are tons of varieties, allowing you to style this flooring exactly to a specific vision. "The biggest benefit of [vinyl mats] is that they are easy to clean off and wipe off," says Haden Long, owner and lead interior designer at Ellecor Design and Gifts. "They are also really thin—great in places where you have a lower threshold."
You can get them at Ellecor, and they present a change of pace from more traditional flooring options. "People are just looking to change it up without making a huge commitment and redoing all their flooring," Long says.  "The mats have the durability of a surface like wood or tile." 
Where to use them: Long says she sees a lot of vinyl mats below sinks and between a sink and stove. Start there and determine what works best for you.