Advice
Learn How to Rise from the Ashes after Disaster
In December 2002, Jennifer Jeppsen and her family survived a house fire. Now, she reflects on her experience and offers advice for recovering.
By Jennifer Jeppsen
Sep 2018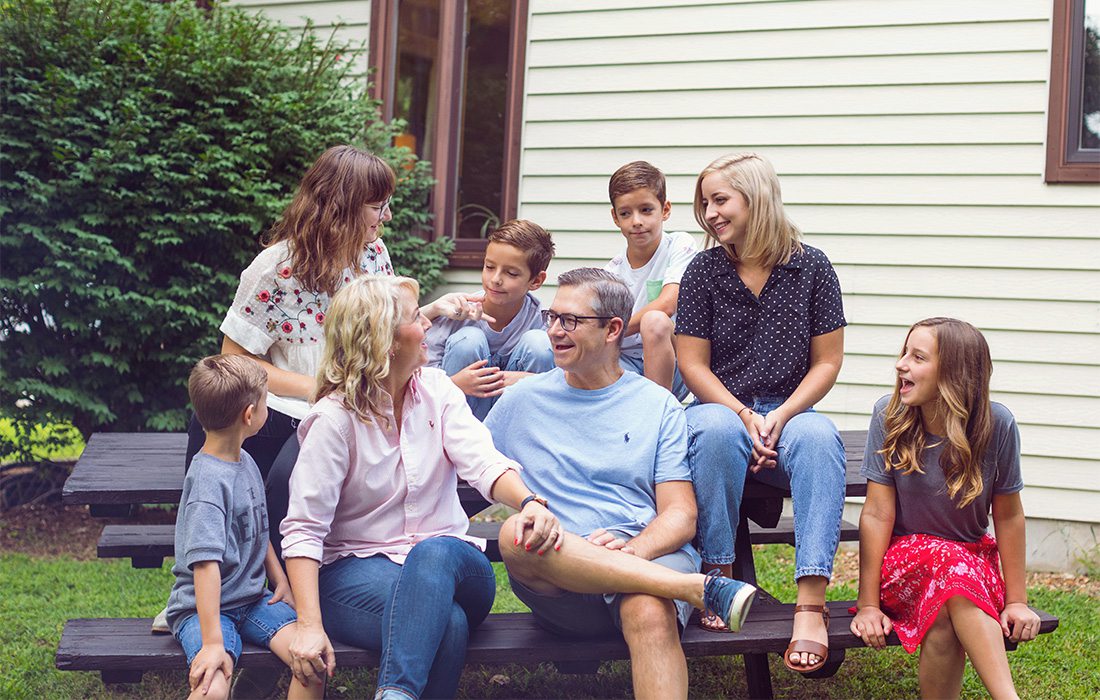 Over six years ago. People always say that as though it seems like yesterday, but not me. Mine seems like forever. It seems like forever since that awful night that God rescued our family from the fire. That horrible night two days before Christmas when we were all sound asleep in our beds. No smoke alarms went off. No noise at all. Just God reaching down and shaking both mine and my husband's shoulders at the same time. "Wake up and get out now."
Six babies sleeping peacefully when we leaped out of the bed not knowing what was wrong but certain that there was danger. Hustling sleepy little ones out into the cold night only in their pjs. Sitting in the car and watching our five-year-old daughter's bed burn to a crisp not five minutes after we got out. Losing it. Crying and screaming at what almost happened but didn't. 
Then came the blessings. The wonderful community of Springfield reaching out and loving on our family. Gift cards, money, clothes, offers of housing, furniture, prayers and love started pouring in faster than we could keep track. Friends and family, churches and even complete strangers stepping in and making sure our family needed or wanted nothing. Crying, laughing and marveling at the generosity. Rebuilding our home and our life, collecting and gathering to replace the crazy things you didn't even know you had but now you need took many years. In some ways, it's almost a little fun (in a weird sort of way) to start over again, but in more ways, it's tough. Tougher to learn to feel safe.
All these years later and I still struggle going to bed every December 22. I still find myself reading my blog post several times a year crying with the memories. I never want to not remember. I never want to forget the miracle.
Bouncing Back
Jennifer Jeppsen offers tips for starting over after a house fire.
---

Don't be in a rush.
It took you years to collect all of that stuff. Don't try to replace it in a couple of weeks. You say to yourself, "I lost four clear, plastic pitchers, I should go get four more," or "I had a great collection of classic Disney VHS tapes. I wonder where I can even find those anymore?" You don't necessarily need everything you had.
Keep every single receipt.
The worst part for me during the months that followed was trying to figure out how to fill out all the insurance papers. I cried a lot during that process. Do a little bit each evening. List five things and five things only. Then the process becomes manageable instead of overwhelming.
Figure out who this disaster helped you become.
This one relates to my first tip. Maybe you were a hoarder before (not necessarily worthy of a TV show, but perhaps just a small one). Maybe you were hanging onto clothes that don't fit or heirlooms that were taking up valuable space and making you feel small. Let this be a fresh start.
Talk, cry and write about it. 
Let yourself remember. Let yourself hurt. Write down every thought and memory. Every single detail. One day you might forget something that helped you or meant a lot to you. Cry when you feel like it. Don't wait until it makes you burst inside because it is big, and it needs to be treated big.