Food
Sample Norwegian Cuisine with these Scandinavian Recipes
Private chef Anna Davis specializes in Norwegian cuisine. Learn how to make two of her favorite dishes.
By Tessa Cooper
Sep 2018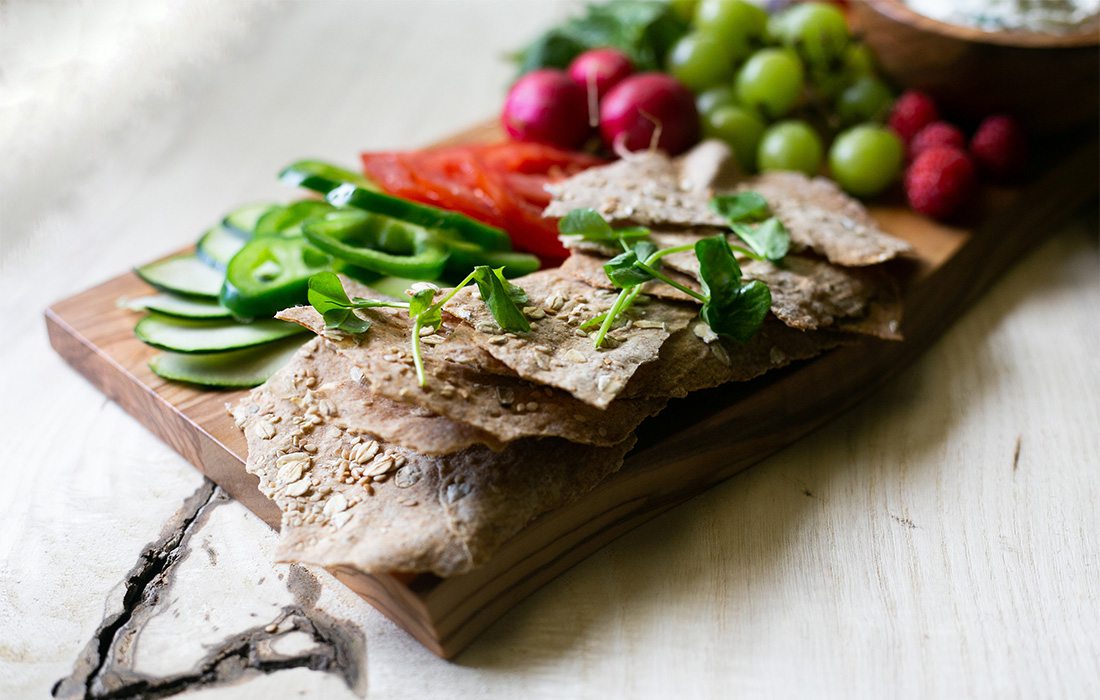 For private chef Anna Davis, coming up with Norwegian recipes is a chance to connect to her Norwegian heritage. Her maternal grandparents immigrated from Norway to America, and she has fond memories of making traditional Scandinavian Christmas dinners with her mom. 
This past April and May, Davis spent three weeks staging at Maaemo, which is currently restaurant No. 35 on The World's 50 Best Restaurants list. Davis shares two of her favorite Scandinavian recipes inspired by her time abroad.


Norwegian Seeded Flatbread
"This flatbread is such a versatile item you can add to so many dishes," Davis says. "Norwegians serve it beside a salad or dinner with butter or as the cracker for a charcuterie plate or cheese board." According to Davis, this flatbread stores well at room temperature in an airtight container. If they lose their crispness, simply place the crackers in the oven for a few minutes to crisp right back up. 
"It's well worth the little bit of arm work it takes to make these," she says. "Once you've had this Scandinavian favorite, no American cracker will compare."


Lamb with Parsley Oil and Artichoke Puree
Davis's lamb dish garnished with onion petals is the perfect fall comfort food. Lamb is also a Norwegian favorite commonly served with cabbage stew. Cook it as a romantic dinner for two or gather a group of friends. Although hygge, the concept of being cozy, is traditionally a Danish concept, Norwegians also know a thing or two about valuing moments spent enjoying a warm meal with friends.
Davis recommends starting the lamb two hours prior to serving and cooking it slowly at 275ºF. Or, you can toss it in a crockpot and cook it all day if you'd like, although it might lose some of its flavor. She says you can also substitute the lamb for pork.