Trends
Style Your Patio with Tips from Charity Evans
We talked to Charity Evans with Refine Studios to learn how to make the most out of your patio so you can enjoy it all season long.
By Rose Marthis
Sep 2018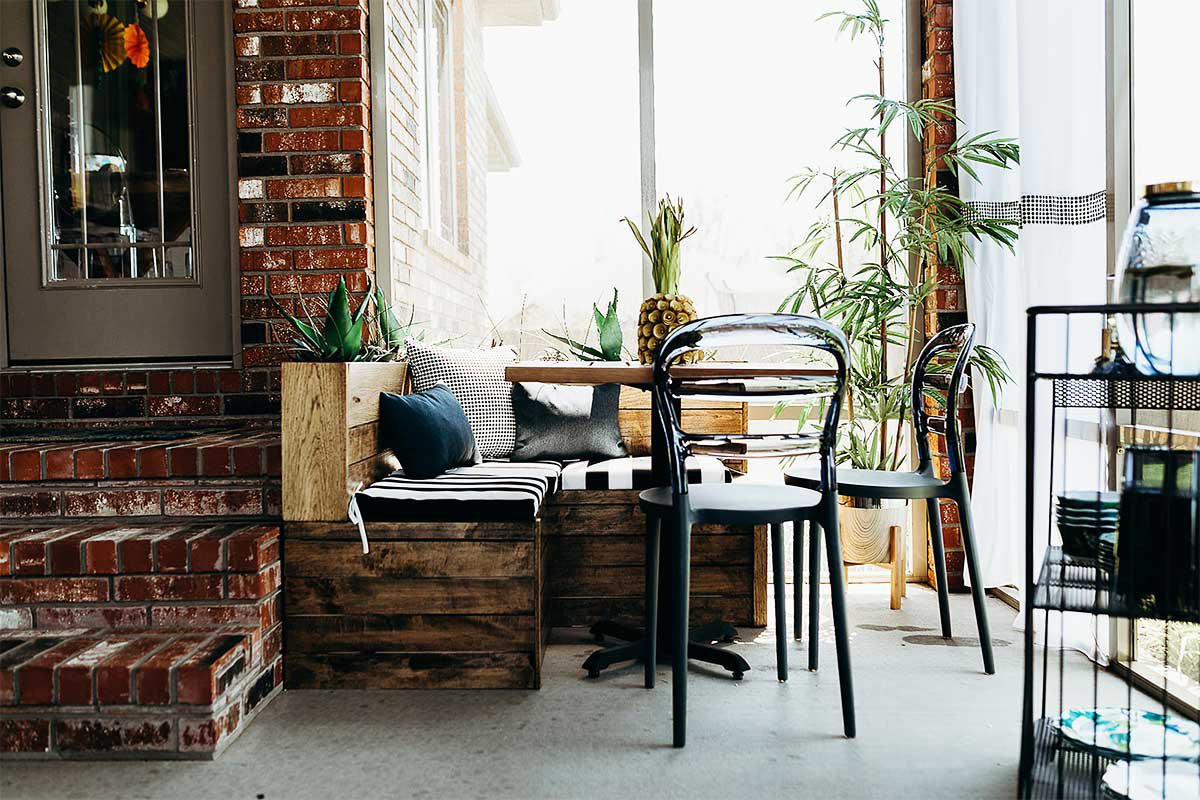 When you think of your patio, do you consider it part of your home, or do you see it as an extra space? Refine Studios owner Charity Evans says switching your mind-set to the former can help you maximize how you use your patio. "I treat a patio as if it were an interior room," she says. "Act as if it's a living space and design it that way." That means using the same process to measure the space, make a furniture plan and create a comfortable, functional space. "Whenever you're doing a patio, list what you want to use it for and what is most important," she recommends. Then use that list of priorities to create a balanced space that fits your needs. Because a patio is an outdoor space, function often outweighs aesthetics. But that doesn't mean you have to sacrifice on style—or comfort. "It's not an afterthought," she says. "If it isn't comfortable, you're not going to want to sit there or eat dinner there." Mix function and design by adding a patterned rug that won't show dirt, using wipeable chairs and surfaces and adding pillows and cushions with removable, washable covers. This ensures the elements won't end the patio party early.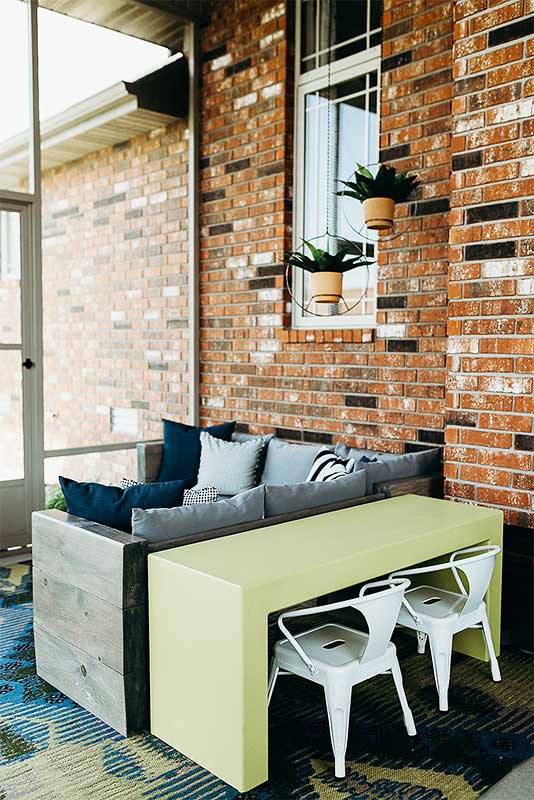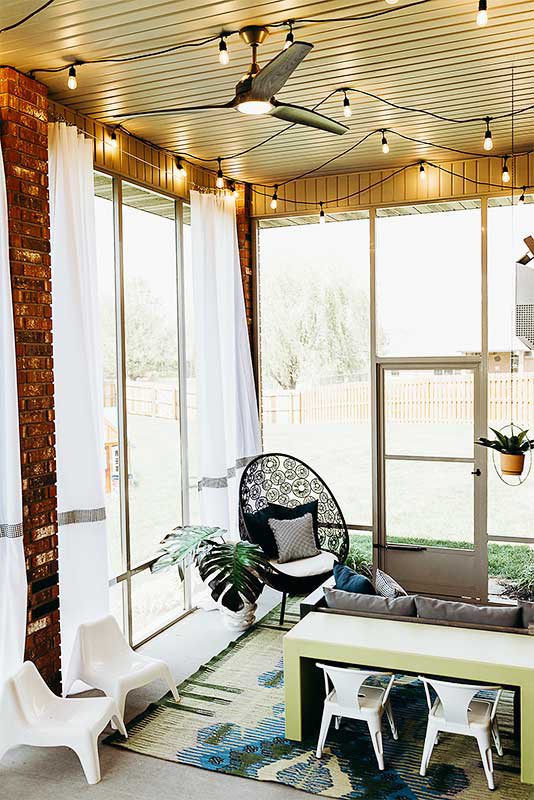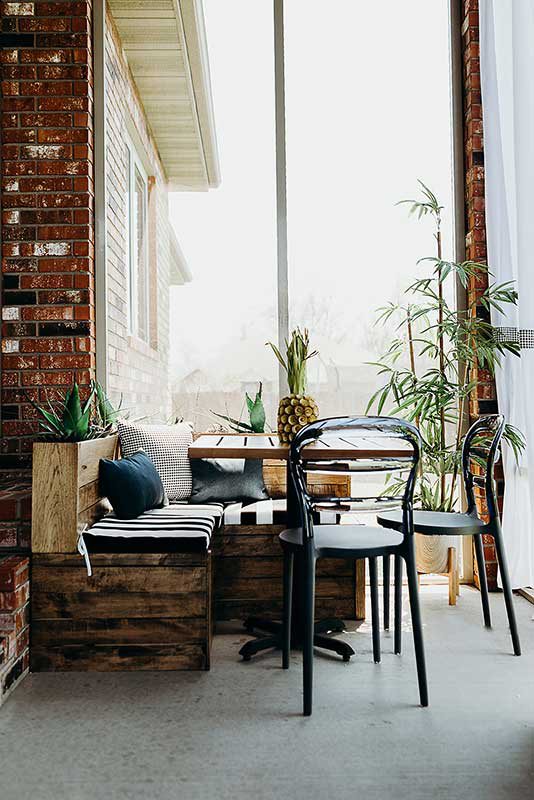 Photos by Beth Solano Photography "Whenever you're doing a patio, list what you want to use it for and what is most important." - Charity Evans, Refine Studios
Make it Safe
The area near the stairs was unsafe for the family's young children, so Evans solved two problems with one solution: The built-in dining area gave the family a place to eat and eliminated the wasted space that used to be a safety concern.


Make it Multipurpose
When you need your patio to be multipurpose, a good solution is to create seating areas for each use. This one has a custom sectional for lounging, a custom built-in dining area, a single chair for reading and relaxing and a low-top table for children.


Make it Cozy 
Evans says the quickest way to make a space feel cozy is to add textiles like rugs and curtains. Here, she took vinyl shower curtains and sewed the panels together to create a one-of-a-kind drapery look that is also water resistant.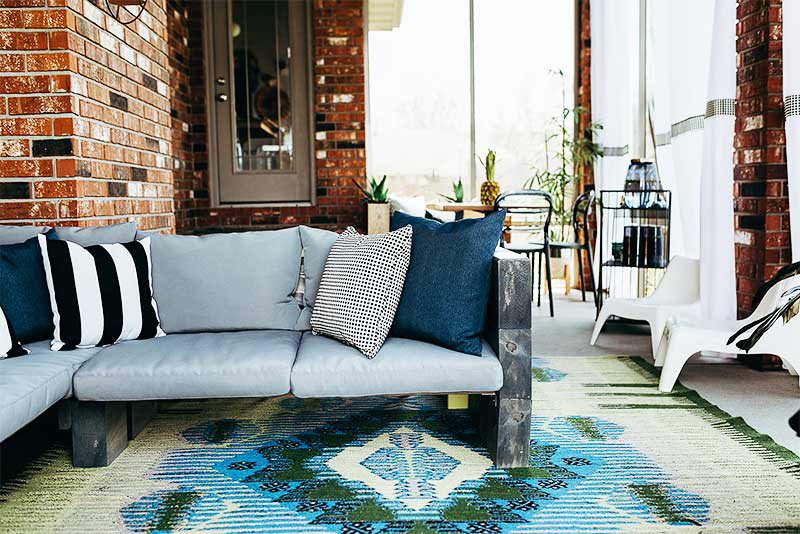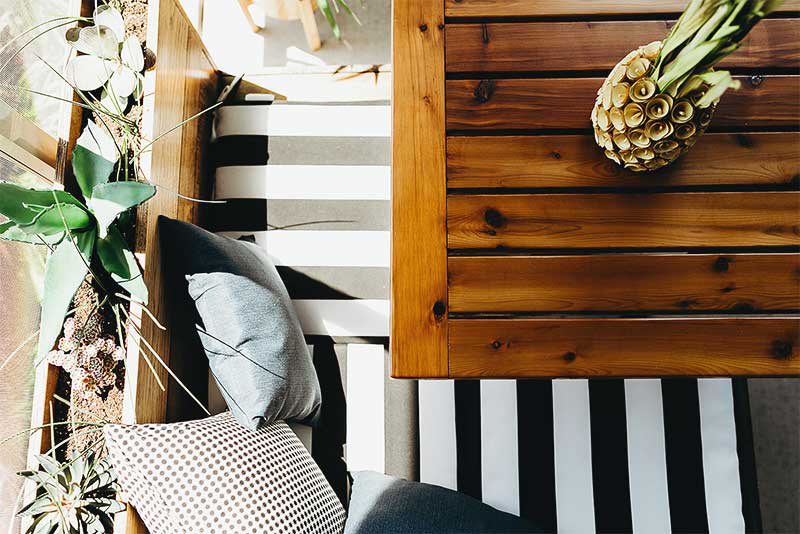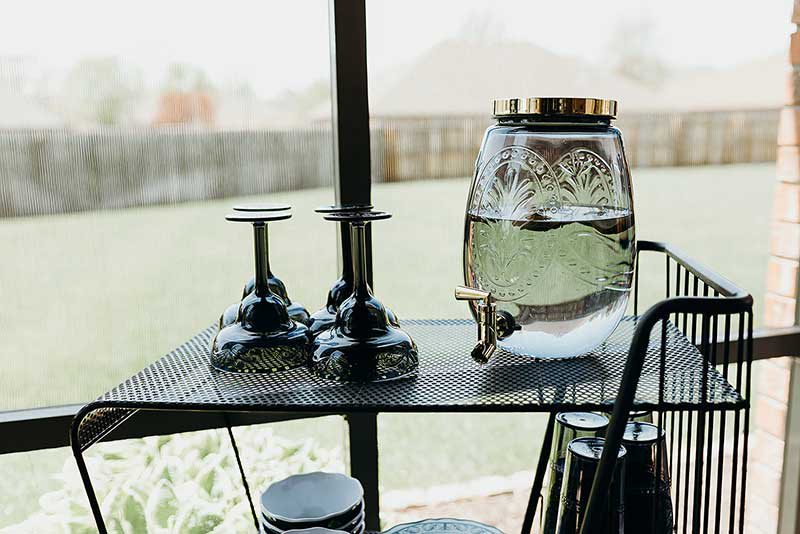 Photos by Beth Solano Photography If your patio is being used by adults and children, make it fun for everyone. Evans accomplished that here with a low-top table that's easy for kids to use and easy for parents to clean. After the kids go to bed, the adults can keep the party going with a bar cart that rolls to wherever they're sitting.