Inspiration
This Tiny Home Was Built Out of Salvaged Material
Learn how yoga therapist Jayme Sweere built a tiny home out of reclaimed materials from Springfield houses.
By Tessa Cooper
Sep 2018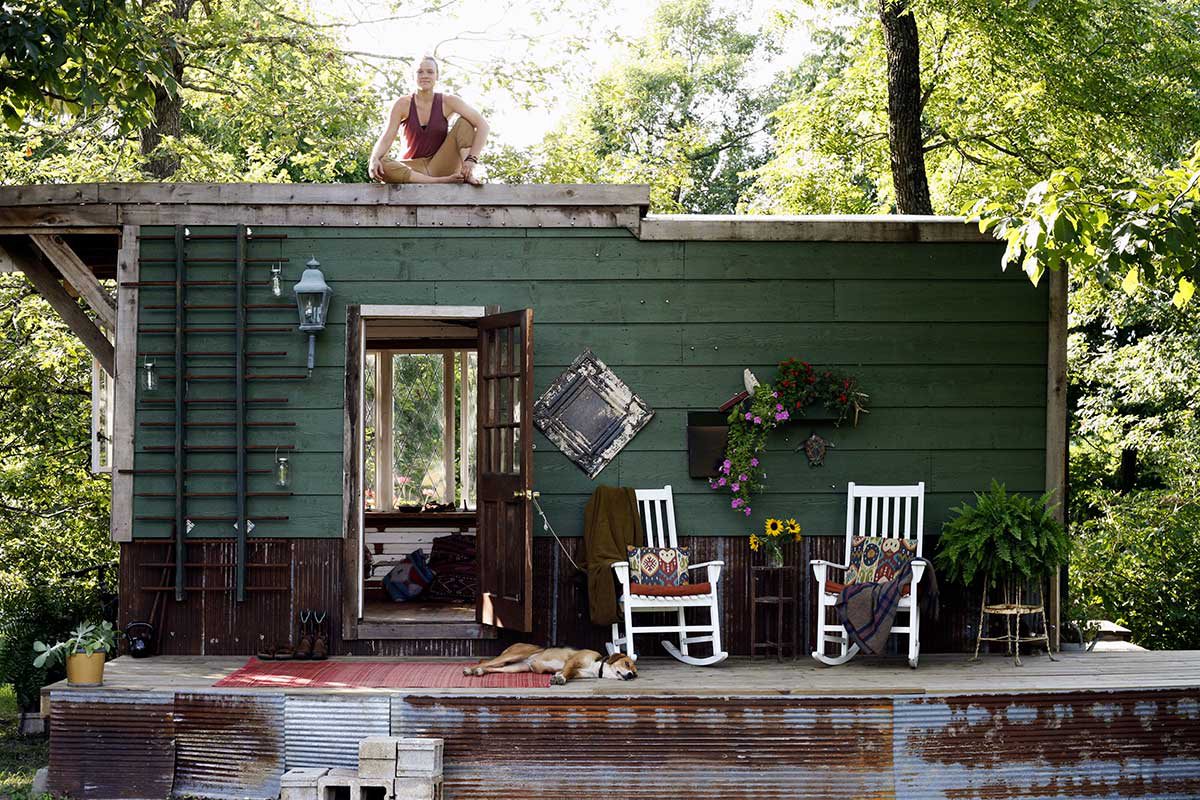 In July 2016, Jayme Sweere was hiking in the Colorado wilderness when she misidentified and ate a poisonous mushroom. After this near-death experience, she shifted her love for foraging from plants to reclaimed materials to pursue her dream of building a tiny home on wheels. Piece by piece, her new house came together. She named it Turtle Medicine in honor of the Native American animal totem that represents the spirit of her project: taking your own pace in life and the art of adapting.

Sweere gathered material donations from several development sites around Springfield and frequented the Habitat for Humanity ReStore. "I knew this project was perfect for my hometown because of the abundance of reclaimable materials and the incredible support system I have here," Sweere says.

Turtle Medicine was built keeping in mind how to integrate movement practice into everyday life. Several parts of the house provide opportunities to step up, climb or hang as you transition between daily activities.

Sweere moved Turtle Medicine south to its home at Circle Yoga Shala, a yoga school in Jasper, Arkansas. Sweere plans to live in her tiny home part-time and make it available for retreats in the near future.