DIY
Angela Vincent Shares Her Tips for Building an Art Collection
An appreciation for art that began in childhood keeps Angela Vincent on the lookout for collectible pieces at local festivals and famous galleries.
By Susan Atteberry Smith
Sep 2018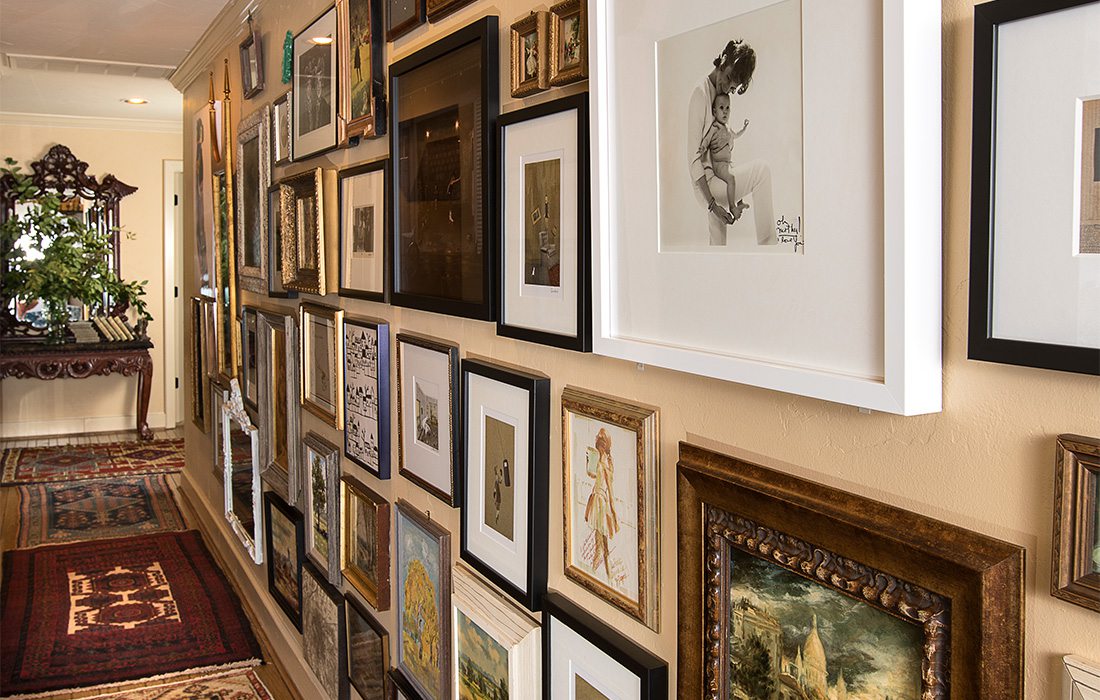 417 Home: When did you get interested in collecting art? 
Angela Vincent: I grew up friends with a lot of artists. My mom had art group, and we went to the [Springfield] Art Museum regularly. 


417: What was your first piece in your art collection?  
A.V.: The first was The Moon, an oil painting by my childhood friend Brad Noble, and it just kind of blew up from there. I was in San Francisco with my husband and saw an Odd Nerdrum piece as we were walking by a gallery. I'm like, "Is that an Odd Nerdrum? I've never seen one in real life." And it was, but it turned out they had a painting by his protégé, Lila Carlson. So the next best thing to having one of his was buying one of hers. 


417: With your sales background, you've also represented artists like Noble and photographer Tom Stone. Do you have any favorite memories?
A.V.: Through my travels in San Francisco, I had fallen in love with these famous twins, Vivian and Marian Brown. They were these 80-, 90-year-old women who dressed to the nines—fur coats, cowboy hats—and they would always eat at Scala on Saturday night. And I tracked down Tom Stone and said, "Can you please get a picture of them for me?" So on my wall is my first photograph I ever bought, and from that I started repping him. 


417: What kind of art do you prefer? 
A.V.: I have a lot of photography, but I am most intrigued by figures. There are very few people, I believe, that do figures well. I think Brad [Noble] is one of the best out there.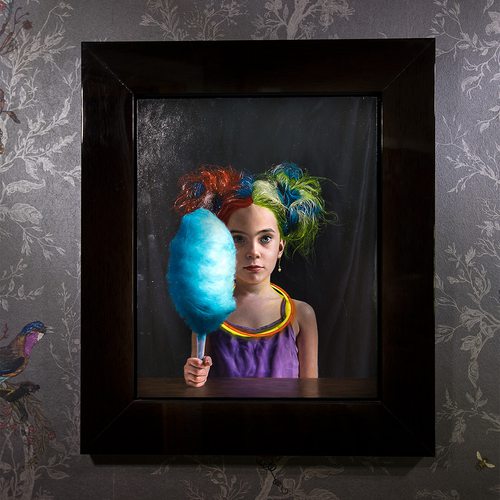 Curating Tips

Angela Vincent has several tips for aspiring collectors. First, she says that it's great to discover artists at festivals, gallery shows and museums—but stop worrying about matching frames and owning solely originals. "I never exclude myself from putting something on the wall just because it was a print I ordered on eBay," Vincent says. 
Art has personal meaning for Vincent, so she enjoys searching for it. Yet, she relies on interior designer Sharon Taylor's expertise when deciding where to display it.