Trends
Step into the Luminous Kitchen of Urban Roots Farm's Airbnb
Urban Roots Farm's Airbnb kitchen carries an airy feel in a limited space.
By Dru Berry
Sep 2018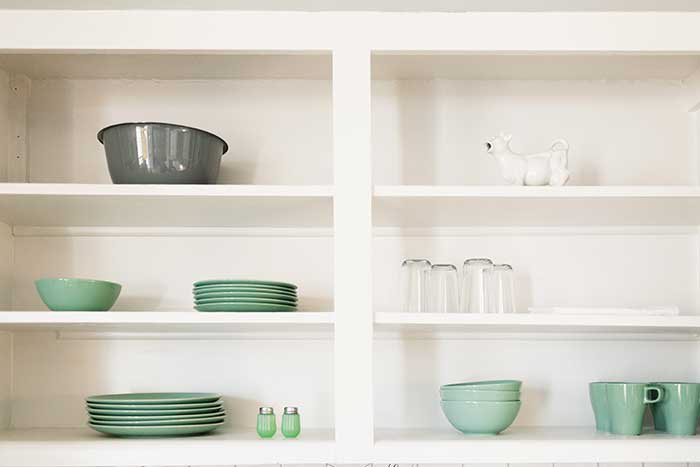 Photos by Elise Abigail Photo The small, comforting details of Urban Roots Farm's Airbnb is where the bright aesthetic really comes together.
Located on 1.7 acres of land, Urban Roots Farm and its Airbnb provide the unique opportunity to stay close to downtown Springfield yet feel like you're in a secluded setting surrounded by vegetable gardens and greenhouses. Before heading out the front door, peep into the stylish kitchen Melissa and Adam Millsap have assembled. The space's white shelves and subway tile backsplash illuminate a space bereft of windows and natural light. The exposed shelves appealed to the Millsaps because they're easy to clean and highlight the colorful dishes and bowls. Blue cabinets bring a welcome splash of color while maintaining the bright feel of the kitchen.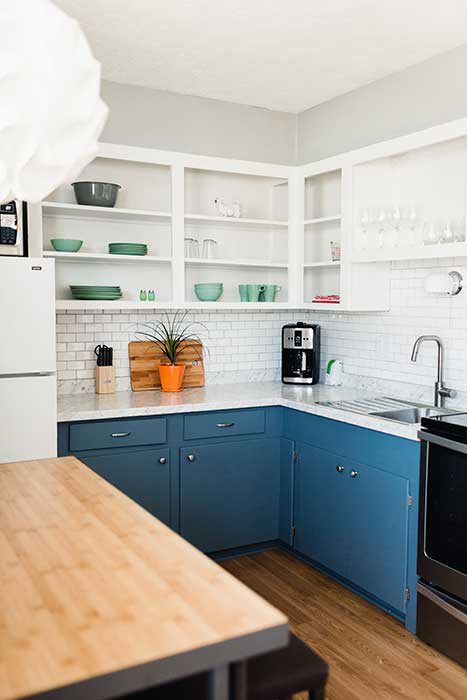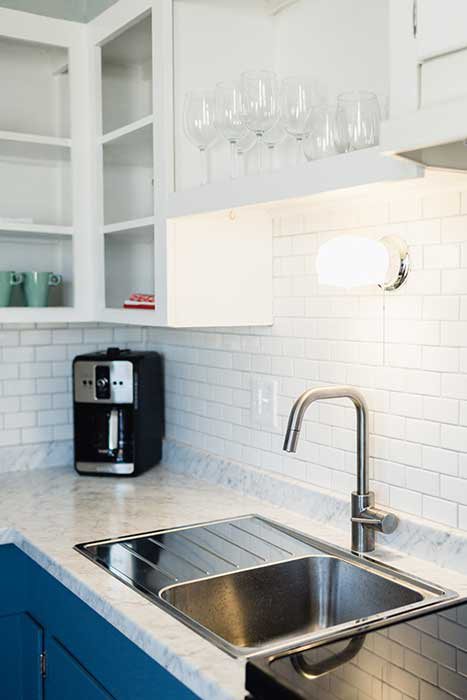 Photos by Elise Abigail Photo Melissa Millsap selected an off-white laminate countertop to complement her kitchen. She liked the material for its texture and soft edges.