Inspiration
The Best Birthday Party Ever
Make sure your little one's next birthday party is top-notch with a few helpful tips, from picking a theme to serving the perfect kid-friendly food.
By Nichole Lemmon
Apr 2011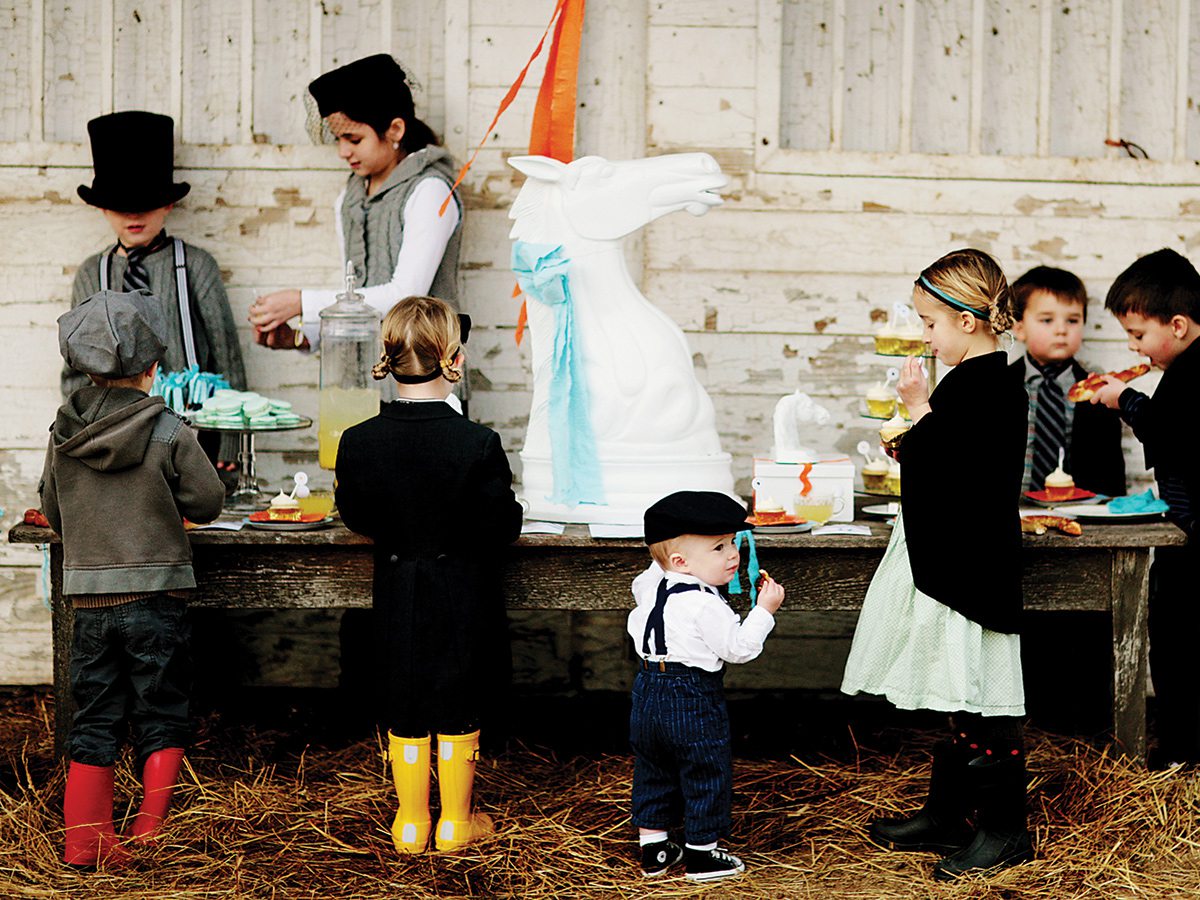 If you have a kid, then you know that birthday parties are more complicated than they used to be. Forget the days of a simple cake, a few balloons and pin the tail on the donkey. And long-gone are the times when a few streamers were sufficient decorations. Today's kids expect more. A lot more. And lucky for you, 417-land is home to some fabulous party planners and resources to help you create a day that your children (and their friends) will be talking about for years—or at least until their next party rolls around.


It Starts With The Theme

The perfect kid's birthday party is all about the details. And according to Sharon Taylor of Pickwick House (facebook.com/pickwick.house), these details should be centered around a one-of-a-kind theme. But by theme, we're not talking about those pre-packaged parties in a bag. While it may be easy to purchase a pre-made theme that is wrapped and ready to go, today's trend is to go homemade. According to Sharon, who specializes in planning events of all types,  popular themes for children's birthdays include custom cupcake parties and creative smile booth parties with props and costumes from flea markets. But after you decide on a theme, the work doesn't stop. The key to creating the perfect party is weaving the theme throughout each and every component of the event. For example, for the "Frolicking Equestrian Fest" party Sharon created (pictured), she had a tablescape with equestrian-inspired centerpieces, and she served horseshoe shaped pretzels as snacks. In addition to food and decorations, the itinerary, games and music should be chosen with the theme in mind. And don't forget the cake. Custom dessert tables with fun, kid-friendly tablescapes are a must. But in the end, don't forget that it's a child's birthday party, and it is really all about fun.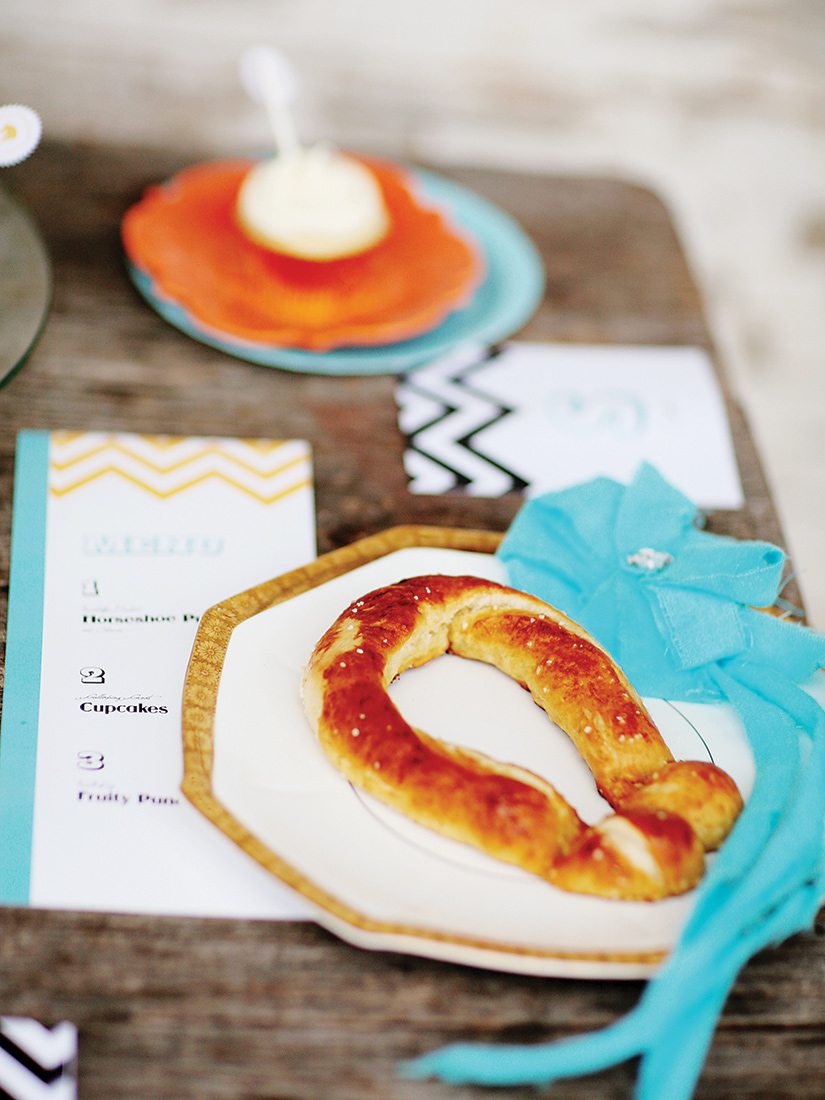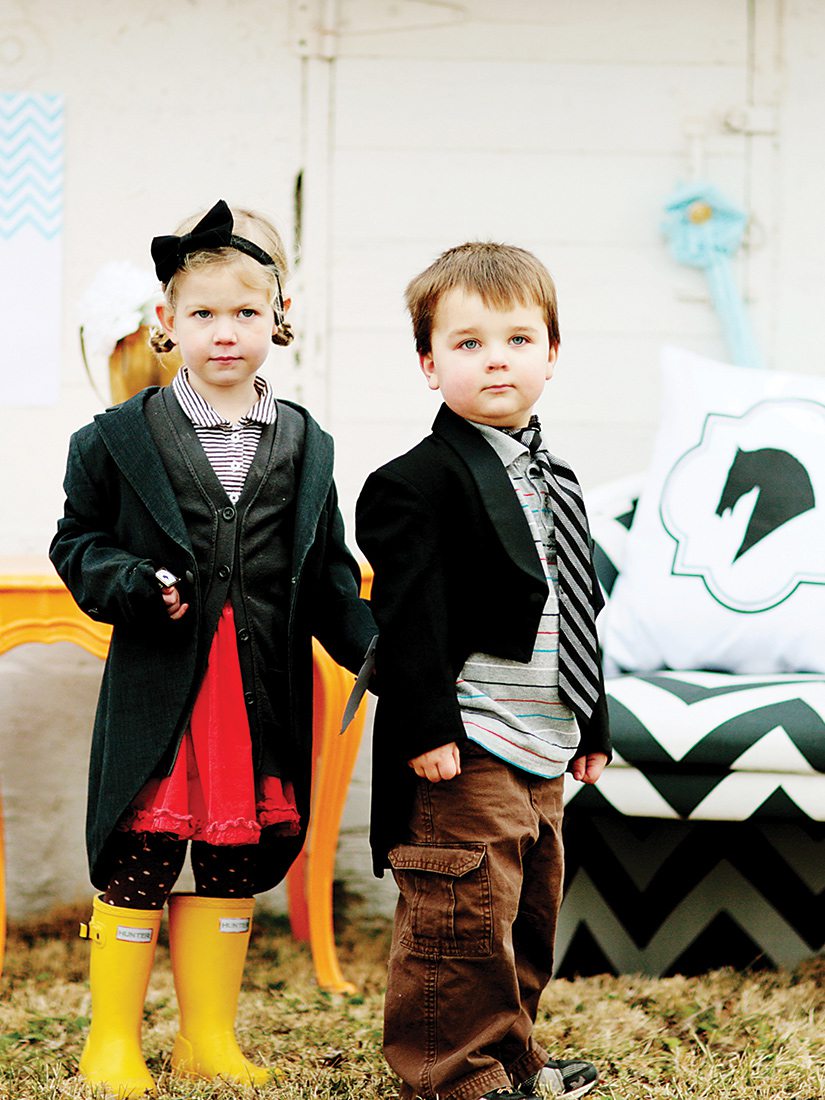 Photos by Amy Pennington Horsing Around: Sharon Taylor of Pickwick House created this themed birthday party, Frolicking Equestrian Fest, with equestrian-inspired décor and horseshoe-shaped pretzels.
Plan Your Perfect Party
Here's a quick hit list of tips and tricks from our experts for planning the perfect kid's birthday party. 

Sharon Taylor's Tips for Creating the Perfect Theme:
1. Keep it simple.
2. Make it unique.
3. Create an adventure.
Laura Stewart's Tips for the Perfect Menu:
1. Serve finger foods. Use skewers for meat, and avoid rice.
2. Avoid sauces. Stains are not a party's friend.
3. Cupcakes are easier than cake and can still promote the theme.
Ted Amberg's Tips for a Memorable Day:
1. Don't stress, and be adaptable.
2. Don't over-plan.
3. Center the fun on the birthday boy or girl.
Filling Hungry Bellies
Kids can be picky eaters. But don't be too quick to pick up the phone and order pizza. Laura Stewart of PartyWorks Catering (3337 S. Scenic Ave. #B, Springfield, 417-881-6927, facebook.com/pages/Partyworks-Catering) has a bold thought: "We have a tendency to underestimate what kids will eat," Laura says. "If the adults around them are eating it, they will try it."
While Laura happily caters hot dogs, hamburgers and macaroni and cheese, she urges parents to try food that you may not expect to see at a kid's party. The key: adding what you know kids like to something they may not have tried before. For example, try mixing chicken with pineapple, or wrap little smokies in bacon. Laura also says that cupcakes go farther than sheet cakes, and they are easy to incorporate into a theme and simple to serve.


Bring on the Fun
Ted Amberg of Amberg Entertainment recalls one party that took a common theme (pirates) to a whole new level. The party had a giant inflatable pirate ship, party-goers dressed in pirate gear and a buried treasure chest, scavenger maps and hidden pirate-themed goodie bags. Amberg says the typical bounce house inflatables are always available, but they are losing popularity and being replaced with high-tech fun. How about a wax hands machine where kids can make their own hand molds? Or green-screen photography where guests can be on magazine covers? "Parents are looking for something unique," Amberg says.


---
Let's Party
Not up for hosting a birthday party on your own? There are numerous 417-land businesses to help you out!
Jump Mania
2745 S. Kansas Expy., Springfield, 417-881-5867, jumpmaniaspringfield.com
Let the kids jump their hearts out on large indoor inflatables. Parties range from $150–500 and include a private party room. Custom invitations are available as well as pizza, cake, cupcakes, a party host and ice cream. If you don't want to share the play arena, parties can even be arranged after-hours for an addition fee.


Incredible Pizza Company
2850 S. Campbell Ave., Springfield 417-887-3030, incrediblepizza.com/springfield
What could be better than a pizza buffet and an indoor arcade?  Prices start at $9.99 per guest and include the buffet and a $5 game card for each person.  Private party rooms are available.


Discovery Center
438 E. St. Louis Street, Springfield, 417-862-9910, discoverycenter.org
Give your kid's friends the gift of knowledge and fun at this downtown hands-on museum. Parties start at $65 for a one-hour rental of the private party room and include a party planner and as much time as the kids want to play in the center. Special goody bags are also available from the Gizmos, Gadgets and More by Gold Minds starting at $3.


Rutledge-Wilson Farm
3825 W. Farm Rd. 146, Springfield, 417-837-5949, parkboard.org/info/city_parks/rutledge_wilson/index.html
Roll up your sleeves, grab your jeans and cowboy boots and introduce your party-goers to life on the farm. This Springfield Park Board facility is available for party rentals for $175. You receive a room for 2 hours and a party pack for up to 40 people. The best part? You get to pick from these themes: John Deere, horses or barnyard. Kids also get a meet and greet with farm animals.


Oogles n Googles
2121 W. Republic Rd., Suite B, Springfield, 417-887-8744, ooglesngoogles.com
Editor's Note: Since the initial publication of this article, this business is no longer open.
Want a party your kids will never forget? Parties are designed based on the age of those attending, and parents get to pick from 15 different themes. Each theme comes with a complete birthday party experience, including pictures for the guests. Each Oogles n Googles party lasts two hours and is lead by a trained party professional. You sit back and watch the fun.