Cooking with Broccoli
Whether you grow it in your garden or mix it in your pasta, you can make your spring a little greener with broccoli.
By Karen Bliss
Mar 2012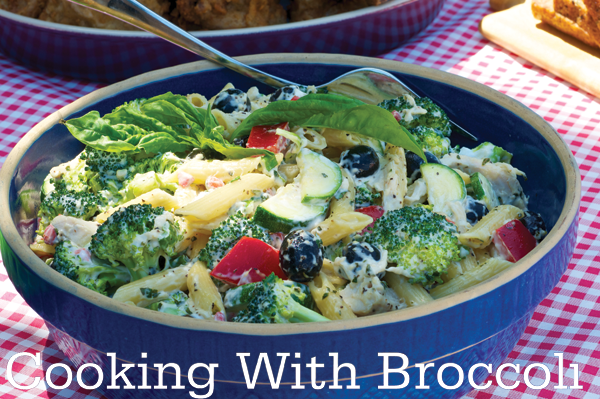 When it comes to growing broccoli in 417-land, it's important to beat the summer heat. The best way to do that, according to Curtis Millsap, owner of Millsap Farms (6593 N. Emu Lane, Springfield, 417-839-0847), is by purchasing the short-day variety. This broccoli plant is more likely to be successful in the spring because Missouri quickly gets too warm for broccoli. Millsap says some things to watch out for when growing broccoli include small green broccoli worms, cabbage moths (which look like white butterflies) and strong wind in the month of March. He says the plants can be protected by a pesticide non-toxic to humans called bacillus thuringiensis (commonly known as BT), and wind damage can be stopped by covering the plant with half a milk jug. Also, broccoli needs to be fed well with manure or similar products because it is a heavy feeder.
After the garden work is done, it's time for the fun part: Eating your broccoli. Of course the veggie tastes great fresh, but we wanted to give you some other options. We talked to  Judy Sipe, culinary director at foodchannel.com, a Springfield-based international website filled with recipes, articles and more. The following recipes were developed with Sipe's direction in  the Food Channel Test Kitchens.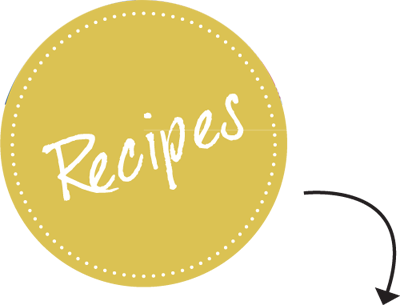 Aunt Judy's Chicken
Pasta Primavera Salad
Serves 6

Ingredients (for dish):
¾ pound cooked penne pasta
1 bunch broccoli florets
2 medium zucchini, cut into ¼-inch
slices
1 bunch scallions, thinly sliced
1 sweet red pepper, cut into 1-inch
slices
1 (6-ounce) can pitted black olives,
drained
1 (2-ounce) jar pimientos, drained
2 cups chicken breast, cooked and
pulled
2/3 cup freshly grated Parmesan
cheese, divided

Ingredients (for basil sauce):
¼ cup minced fresh basil
1 garlic clove
2 cups mayonnaise
½ cup sour cream

To Prepare:
Cook pasta according to package directions. Combine vegetables and chicken with pasta. To make the basil sauce, place basil and garlic in food processor or blender and process until minced. Add mayonnaise and sour cream and process for two to three seconds. Refrigerate until ready to use. Fold in 2/3 basil sauce and 1/3 cup cheese. Then season with salt and pepper. Mixture may be refrigerated up to 24 hours at this point. To serve, add remaining basil sauce, and adjust seasoning to taste. Sprinkle with remaining cheese.
Moo Goo Gai Pan
Serves 4

Ingredients (for marinade):
½ teaspoon salt
Dash of white pepper
2 tablespoons water or chicken broth
¼ teaspoon cornstarch
1 teaspoon vegetable oil

Ingredients (for dish):
1 chicken breast, thinly sliced
2 tablespoons oil
2 cloves garlic, minced
1 cup Napa Chinese cabbage, cut bite-size
½ cup broccoli, cut bite-size
6–8 mushrooms, sliced
1/3 cup green pepper, cut bite-size
¼ cup each sliced celery, carrot, bamboo shoot,
water chestnut, baby corn
1/3 cup chicken broth or water
½ teaspoon salt
1/8 white pepper
Cornstarch-water mixture (1 tablespoon corn-
starch and ¼ cup water)
1 teaspoon sesame oil

To Prepare:
Combine sliced chicken breast with salt, white pepper, chicken broth and cornstarch and mix well. Add 1 teaspoon oil to the mix, combine and set aside for at least 20 minutes. Heat wok at medium heat and add 2 tablespoons oil. When the wok is hot, add chicken and cook for 1 minute. Add garlic and sauté for 30 seconds. Add carrot, celery, green pepper and cabbage. Continue to cook for 2 minutes. Add the rest of the vegetables. Stir-fry at high heat. Add chicken broth, salt and white pepper. Pour in cornstarch mix. When liquid thickens, add 1 teaspoon of sesame oil and quickly stir. Remove from heat and serve warm.
Creamy Herb Dipping Sauce
Serves 20

Ingredients:
1 (6-ounce) bag arugula
1 (6-ounce) bag baby spinach    
2 cups mayonnaise
½ cup chopped green onion
¼ cup fresh dill
¼ cup sour cream
¼ cup fresh lemon juice
2 tablespoons finely grated onion
Dash of Worcestershire sauce
Salt and pepper to taste

To Prepare:
In food processor, combine arugula, spinach, green onion and dill. Pulse until finely chopped, and transfer to a bowl. Combine remaining ingredients in processor bowl and mix well. Fold mayonnaise mixture into finely chopped greens. Taste and adjust seasonings. Refrigerate overnight for best flavor. Serve as a dipping sauce for fresh cut vegetables, fish or chicken.
LOOKING AHEAD
What should you plant in the upcoming months? Cutris Millsap shared a few ideas.

In April:
Millsap recommends planting your lettuces, onions, chard, carrots, radishes and beets this month, all while watching out for cold weather.

In May:
Millsap says by the first of May, the frost is usually gone and it would be safe to plant tomatoes, watermelons, okra and other summer plants, which in the first six to eight weeks should be in an indoor environment.

In June:
In June you would want to be transplanting your summer plants into your own outdoor garden or greenhouse.