DIY
Medallions Meet Art
A 417-land designer teaches how a little paint can transform an everyday ceiling medallion into an eye-popping wall treatment.
By Kathleen O'Dell Photo by Kevin O'Riley
Mar 2012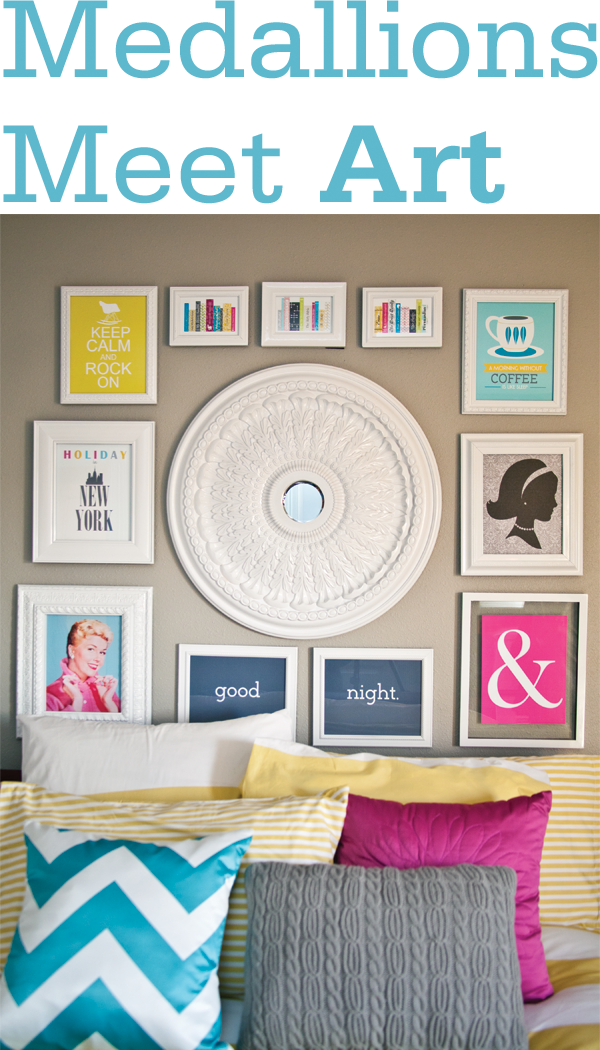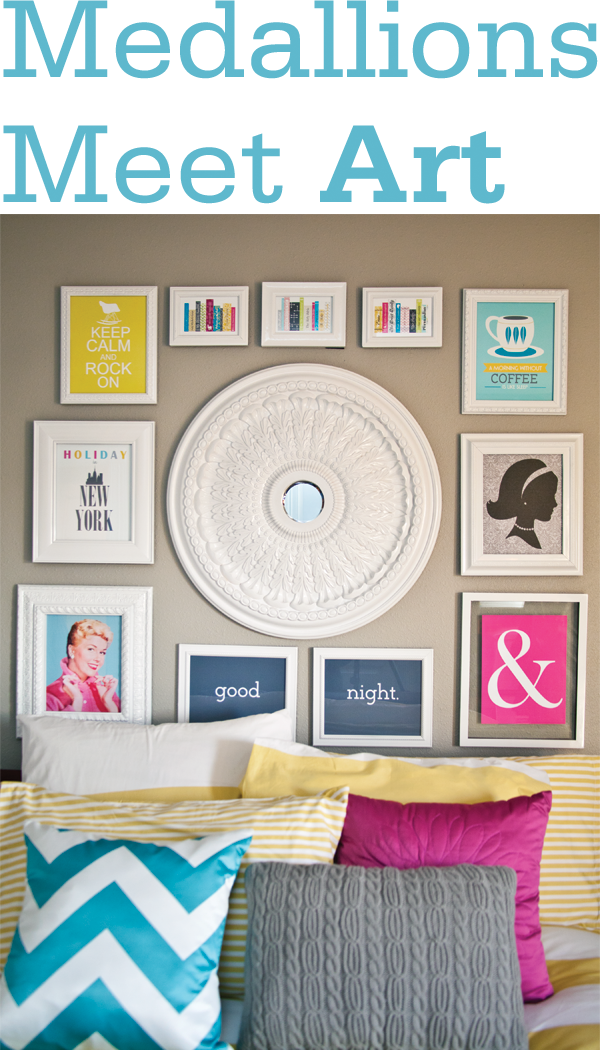 Local interior designer Brooke Cinalli of bcDESIGNGROUP (417-693-4002, bc-dg.com) uses her creativity to her advantage. To make a safe, aesthetically pleasing piece of art in her daughter's room, Cinalli created a light-weight
mirror from a ceiling medallion. She liked the look, so she also used ceiling medallions as art in a powder bath at her parents', and she used one above the bed in her home's guest bedroom (pictured).
"I used the ceiling medallion mirror as a centerpiece, then added color and created composition by placing frames around it," Cinalli says.
Cinalli advises that when you attempt your own ceiling medallion art project, you trace each medallion shape on paper, cut them each out and arrange them on the wall with tape until you have a balanced grouping.
"You can hang them in an entry way above a console table for a more dramatic effect," Cinalli says. "It's an inexpensive, do-it-yourself project, but it makes a big impact."