A Woodsy Escape
John and Jan Wood love their charming dining room that offers an amazing view of the rising sun.
By Miranda McCabe | Photo by Jeremy Mason McGraw
Mar 2014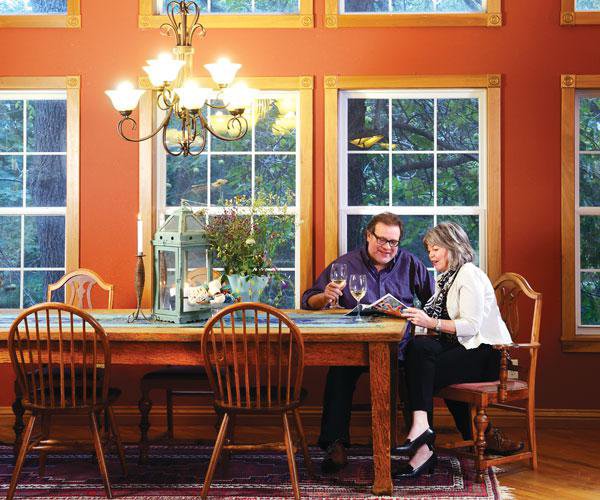 Originally built in 1886, John and Jan Wood's refurbished farm house is a warm and welcoming space. The home is located south of Springfield and features distressed and antique furniture throughout. With a spectacular view of the woods outside the windows, the dining room's cozy-yet-rustic feel blends well with the natural surroundings. And since it faces east, the room takes advantage of both early morning light and a view of the moon in the night sky.       
This home offers the best of both worlds. It's located on a large piece of land that gives the home a country feel, but modern amenities give it all the convenience of living in town. But it's the view that John and Jan Wood love the most.  "Having our home placed on five acres of land, the view from our room is a wide open field with huge trees surrounding it," says John. The melding of country charm with modern comfort and style creates an atmosphere John and Jan can't imagine living without.