The Plaid Mill Custom Furniture
The Plaid Mill in Nixa is pumping out handcrafted furniture that both your wallet and your home will love.
By Jessica Nunley | Photo by Megan Matrone White
Mar 2014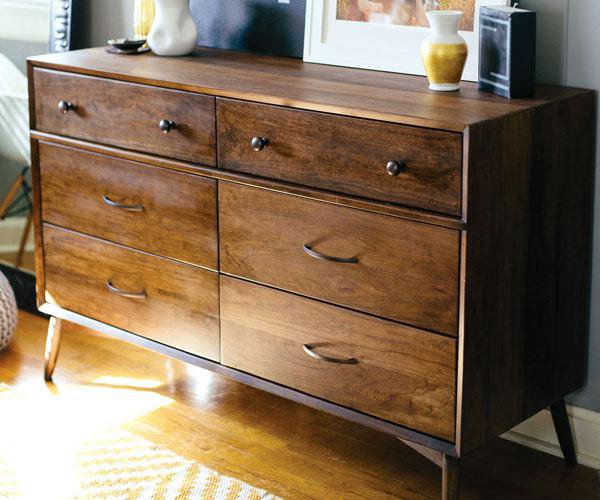 The No. 1 goal of Aric and Alex Schauer, owners of The Plaid Mill, is building quality furniture, so it's no wonder they are seeing their carpentry business soar.
After he started studying at Evangel University, Aric began working full-time for his father's manufacturing business, where he gained valuable experience in carpentry and customer service. And when Alex graduated from Evangel with a business degree, she joined Aric full-time.
After shopping in various furniture stores throughout the years, the Schauers agreed that they could create handcrafted furniture of better quality than what they were seeing, and they could do it at an affordable price. In March 2013, the Schauers left their manufacturing jobs and opened The Plaid Mill in Nixa. Their goal is to reach out to the community to provide customers with high-quality, hand-made furniture at reasonable prices.
The Schauers currently sell some of The Plaid Mill's furnishings at Pickwick House, and they are still in the process of opening a showroom. Their inventory includes coffee tables, dressers, desks, kitchen tables and shelving. And while they design many pieces themselves, the two also encourage customers to submit their own design ideas. 
417-lander Megan White took the two a photo of a dresser she fell in love with, and they created it for her in two jam-packed 15-hour days. Custom projects range from $50 to more than $1,000. To learn more about The Plaid Mill and find items like candleholders, coasters and iPad stands for sale, visit The Plaid Mill online at theplaidmill.com.