Food
In the Kitchen with Cauliflower
Curious about cruciferous vegetables? Well, you're in luck. We've chatted with local farmers about how to grow cauliflower and rounded up some of the most mouthwatering recipes that will make you forget you're eating a vegetable.
By Peyson Shields | Photos by Abby Gust, Kevin O'Riley; courtesy The Food Channel
Mar 2016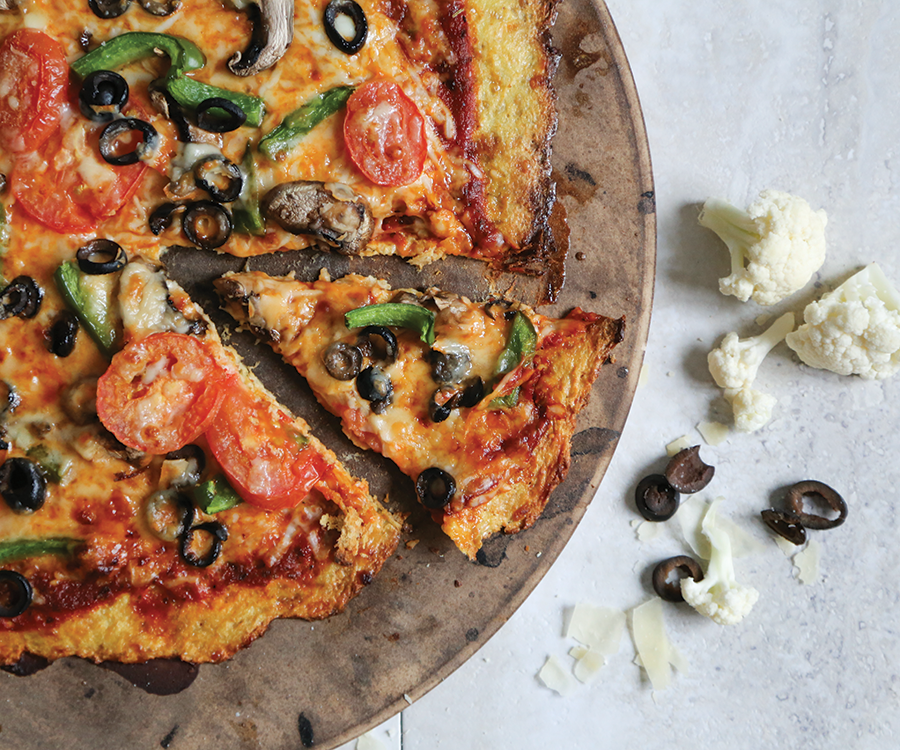 Cauliflower is making a comeback! And it's not being pushed around on your plate at Grandma's, waiting to be fed to the dog. This versatile veggie is a cool-season crop, perfect for jazzing up those early spring days. Plus, it's an anti-inflammatory due to it being an excellent source of vitamin K, which acts as a direct regulator of inflammatory response. 
Tom and Lyles Lewis of Broken Wire Ranch, LLC, grow this popular favorite and sell it at Farmers Market of the Ozarks. Starting from seed in 72 cell trays, the cauliflower is transplanted into high tunnels for growing four to five weeks later. High tunnels allow for appropriate sunlight as well as proper protection from the elements. Soil is also key to making this ingredient yummy for your family. The Lewises plant their cauliflower in the same rich, well-draining soil their tomatoes grew in the previous season.
Even though you may have only seen the traditional white heads at the grocery store, cauliflower actually comes in four colors. The Lewis family mostly plants the white variety, but they also grow some of the purple variety. Because it does best growing in cooler temperatures, the Lewises grow their crop in the fall for a late November or December harvest. However, cauliflower can continue to be harvested into the spring.
Perhaps the best part of this veggie is that it's a chameleon in the kitchen—you can eat it like it is, or make it into a dish where it's hidden. Take a look at some of the tastiest recipes we could find—from the Springfield-based Food Channel, local Chef Wes Johnson of Metropolitan Farmer and even one of our own files—and transform your dinner into a veggie lover's dream.