Real Parties
Fermentation Face-Off for Charity
Dulsey and Andy Stewart transformed their gorgeous home for an elegant, intimate brunch-time fundraiser.
By Stephanie Towne Benoit | Photos by Chuck Travers
Mar 2017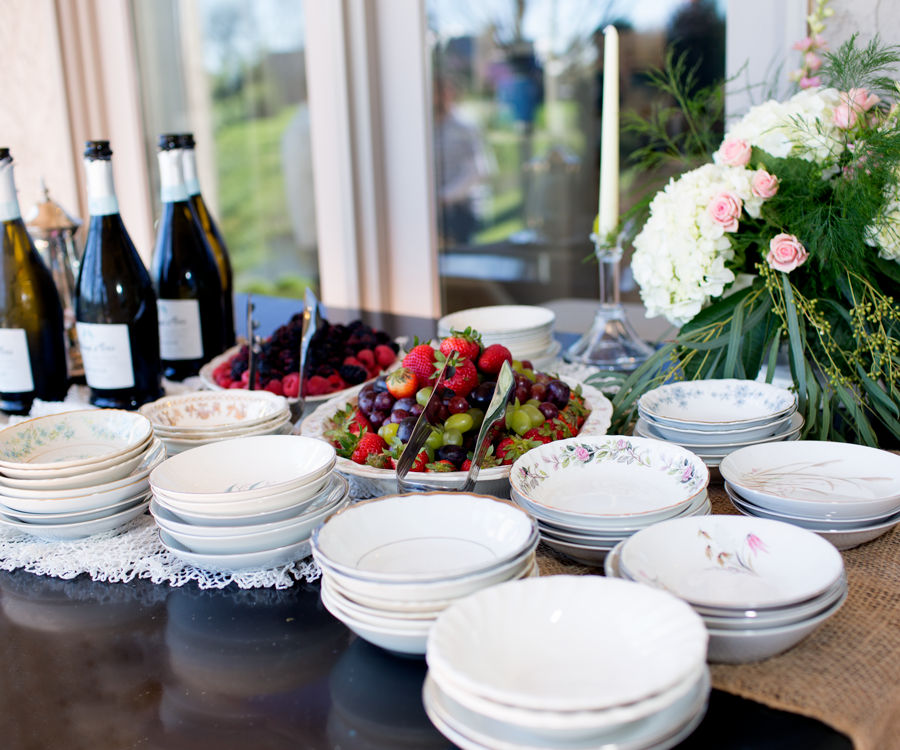 Sporting events notwithstanding, it's not often that a competition serves as a party theme. But at Developmental Center of the Ozarks' Grape vs. Grain fundraiser, the age-old battle of supremacy between beer and wine has become the highlight of the annual affair.
That's because the event centers on a meal featuring perfectly paired sips of both beverages with each dish. "[Guests] vote for their favorite, whether it's a beer or wine, with each course," says Marisa DeClue, the organization's development and public relations director. "There's a friendly rivalry there." 


To create a sophisticated, yet relaxed atmosphere, DCO's Marisa DeClue and Robin Helsel decorated the space with items like burlap table runners and some floral arrangements from The Flower Merchant and RosAmungThorns. "We were going for the shabby-chic kind of look," Helsel says.


The gathering is typically a dinnertime event. But in 2016, DeClue and Robin Helsel, DCO's development coordinator, decided to try something new. "Typically, it's been a dinner, and we wanted to change things up and make it something a little bit more special and jazzier than a lot of other fundraising things that people go to," DeClue says. "So, we went with a brunch concept." It was hosted last spring at the Highland Springs home of Dulsey Stewart and her husband, Andy, a former DCO board member.


Dulsey and Andy Stewart hosted the fundraiser benefiting Developmental Center of the Ozarks in their Highland Springs home. Sixty-five guests attended the intimate affair.


Sixty-five guests dined on a sumptuous brunch prepared by Metropolitan Farmer's Wes Johnson, whose lavish five-course menu spanned dishes such as duck confit and trout cakes topped with quail eggs. "It wasn't just things that you would expect to have for brunch," DeClue says. 


The creative menu included dishes such as quail egg–topped trout cakes, butter-poached petite filet and lemon curd pan perdu for dessert.


Mark Gelner of Heart of America Beverage Company (then Premium Beverage Sales) selected the suds, while Chris Beiermann of Southern Glazer's Wine and Spirits chose the vino varietals. Both experts also explained why they made their pairings. While dining and deliberating over their favorite libation, guests socialized, listened to soft acoustic music by guitarist Aaron Collins and admired the rustic-yet-refined decor.


Metropolitan Farmer's Wes Johnson prepared a luxurious brunch for guests to enjoy with thoughtfully paired varieties of beer and wine. The lavish meal spanned multiple courses.


As brunch concluded, guests toasted wine as the day's champion beverage and a day well spent supporting DCO's efforts in the community. "It was nice, pleasant and interactive," Helsel says. "It was a very social event, [with] people talking about what they are eating and what they are drinking. Everyone had a really good time. [It was] almost like a family brunch where you get together and visit."