Food
Pasta Like The Pros
Next time you're craving a hefty pile of pasta, forget the prepackaged stuff and head into the kitchen to make a fresh batch with your own two hands.
By Savannah Waszczuk | Photographed by Vivian Wheeler
Mar 2017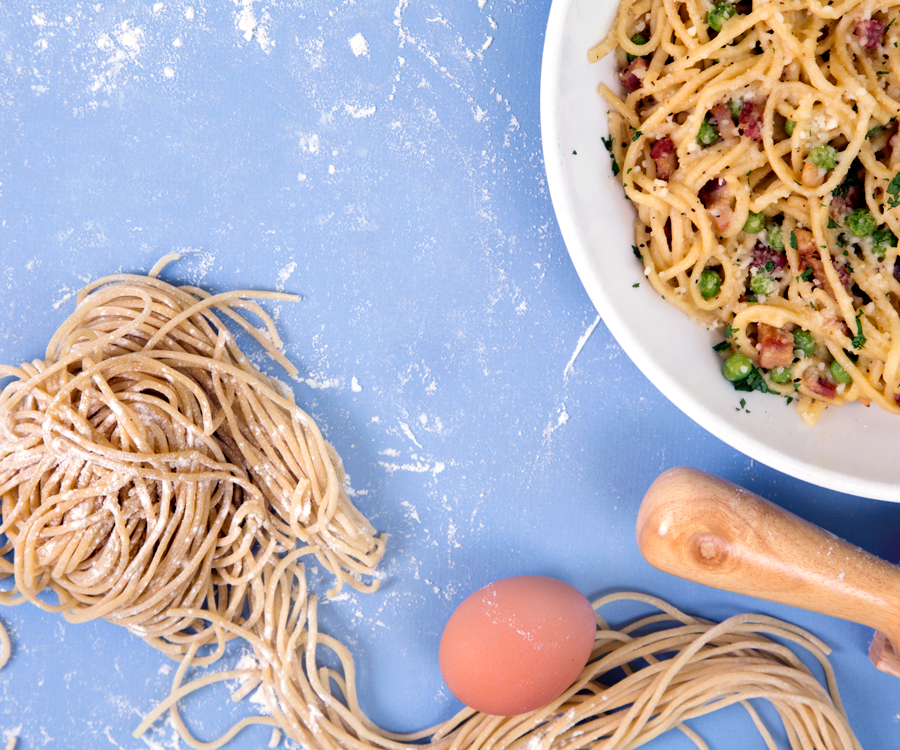 Carbon Copy
If you're looking for a menu filled with tons of fresh pasta, Salvatore's Fresh Ristorante Italiano (1932 W. Retail Lane, Ozark,417-485-3838, salvatoresfresh.com) is the place to be. Pasta pros here make fresh noodles daily, offering everything from rigatoni and ravioli to piles of spaghetti. If you're not up for a night out, check out owner Jerry (Salvatore) DeMoro's Pasta Carbonara for Two recipe. Don't have a pasta machine? Have no fear, he says—many Italians use rolling pins to get noodles to their desired thickness.
Ricotta? You Gotta
Although fresh pastas are often made with a simple mix of flour, eggs, salt and water, one of the signature homemade pastas at Nicola's Ristorante (3631 E. Sunshine St., Springfield, 417-886-3700, nicolasristorante.com) is made with a bit more: ricotta cheese. Check out chef and owner Nicola Gilardi's recipe for the pasta and its most-perfect accompaniment: Nicola's signature tomato cream sauce. 
Holy Ravioli
What's the beauty of a ravioli? You can fill it with whatever you want. Just ask Chef Tony Garcia of Avanzare Italian Dining (Plaza Shopping Center, 1908 S. Glenstone Ave., Springfield, 417-567-3463, avanzareitaliandining.com). He's known for hand-making several varieties and offering them on special at his restaurant. Keep reading for the recipe for one of his most popular creations—a seafood ravioli served with saffron cream sauce.