Projects
The Funky Garage Door Living Space We Love
An industrial focal point needs traditional furniture to balance it out, but you don't have to skimp on color.
By Tessa Cooper
Mar 2018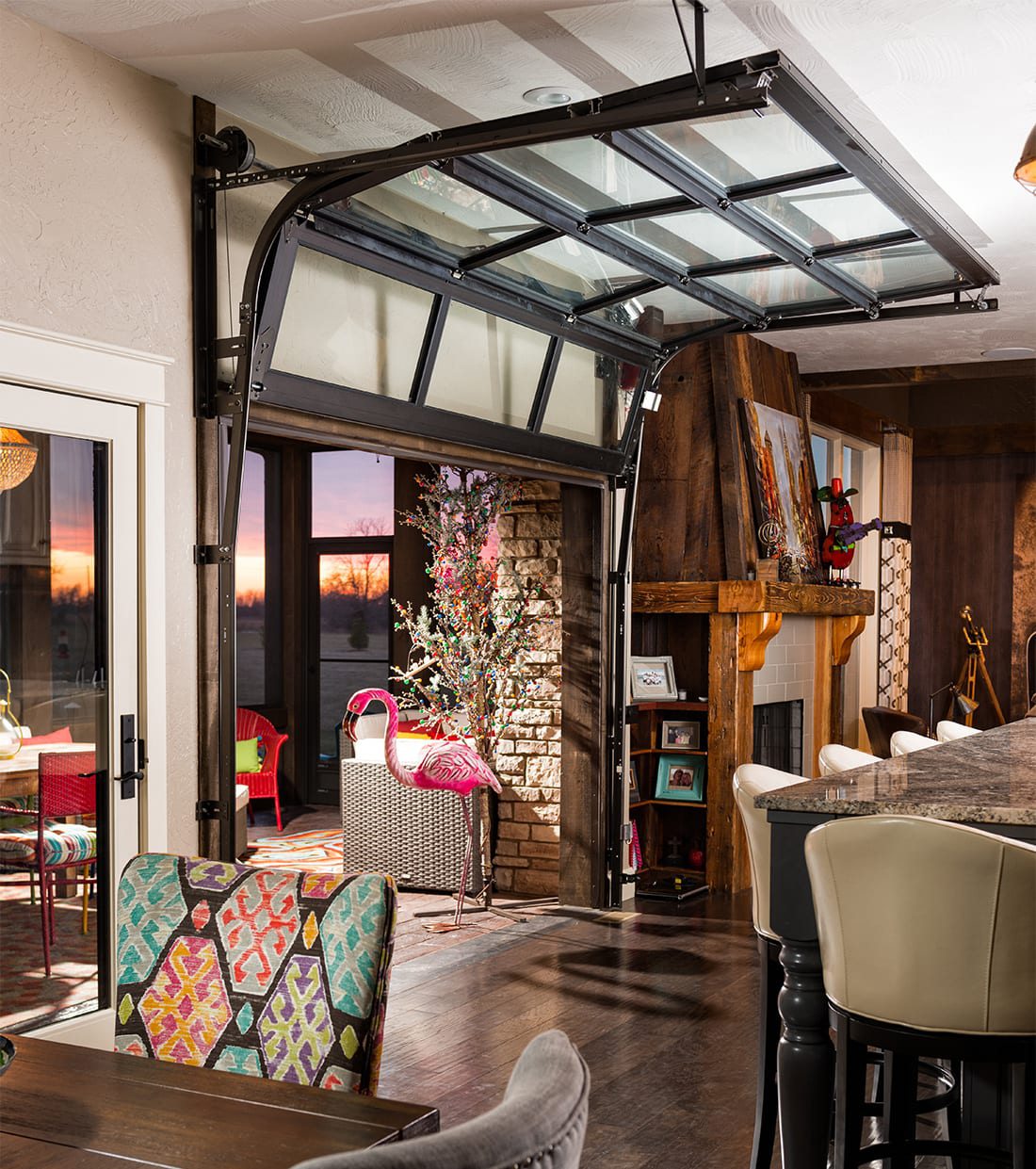 Heather Smith, interior designer at Decorating Den Interiors, loves getting to decorate homes beaming with pops of color and  statement pieces. When she got the chance to co-design Paul and Crystal Sundy's home alongside Nola Shivers, owner and interior designer of Decorating Den Interiors, she was excited to collaborate. Out of their efforts came an industrial-meets-eclectic home with plenty of personality.
Smith says this project pushed her to think creatively and incorporate the Sundys' imaginative design ideas. For example, the garage door serves as the focal point for the transition area from the kitchen to living room, and adding the piece was the Sundys' idea. 
"A lot of people can be timid and play it a little safe, which I understand," Smith says. "But this is one of my favorite spaces because [the Sundys] are really open-minded design wise."
To balance the industrial feel of the garage door, Smith integrated traditional furniture into the space. The patterned area rug and pillows both complement and contrast the garage door and the exposed brick accents that lead into the adjoining sunroom.