DIY
Everybody's Dyeing for Natural Dyed Textiles
A weaver shares tips on garden-variety flowers to grow for glorious shades.
By Susan Atteberry Smith
Mar 2018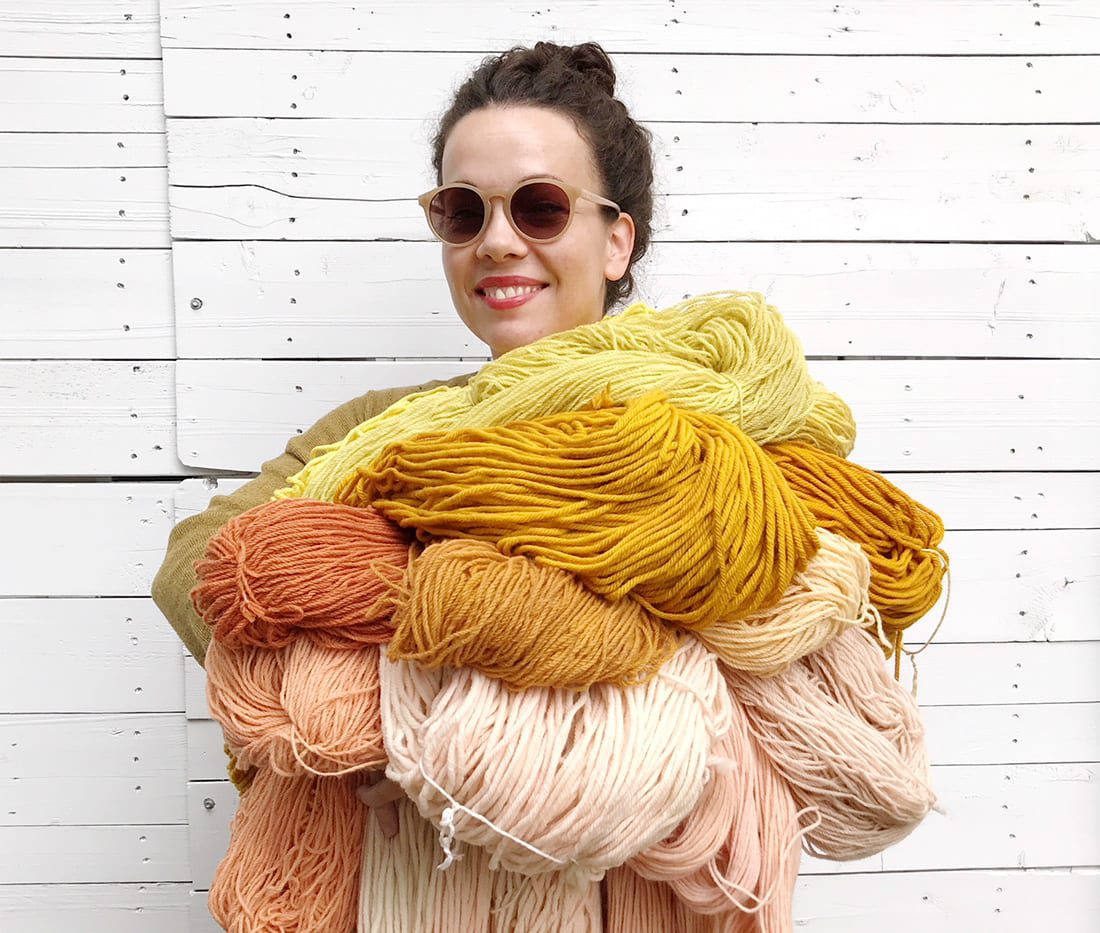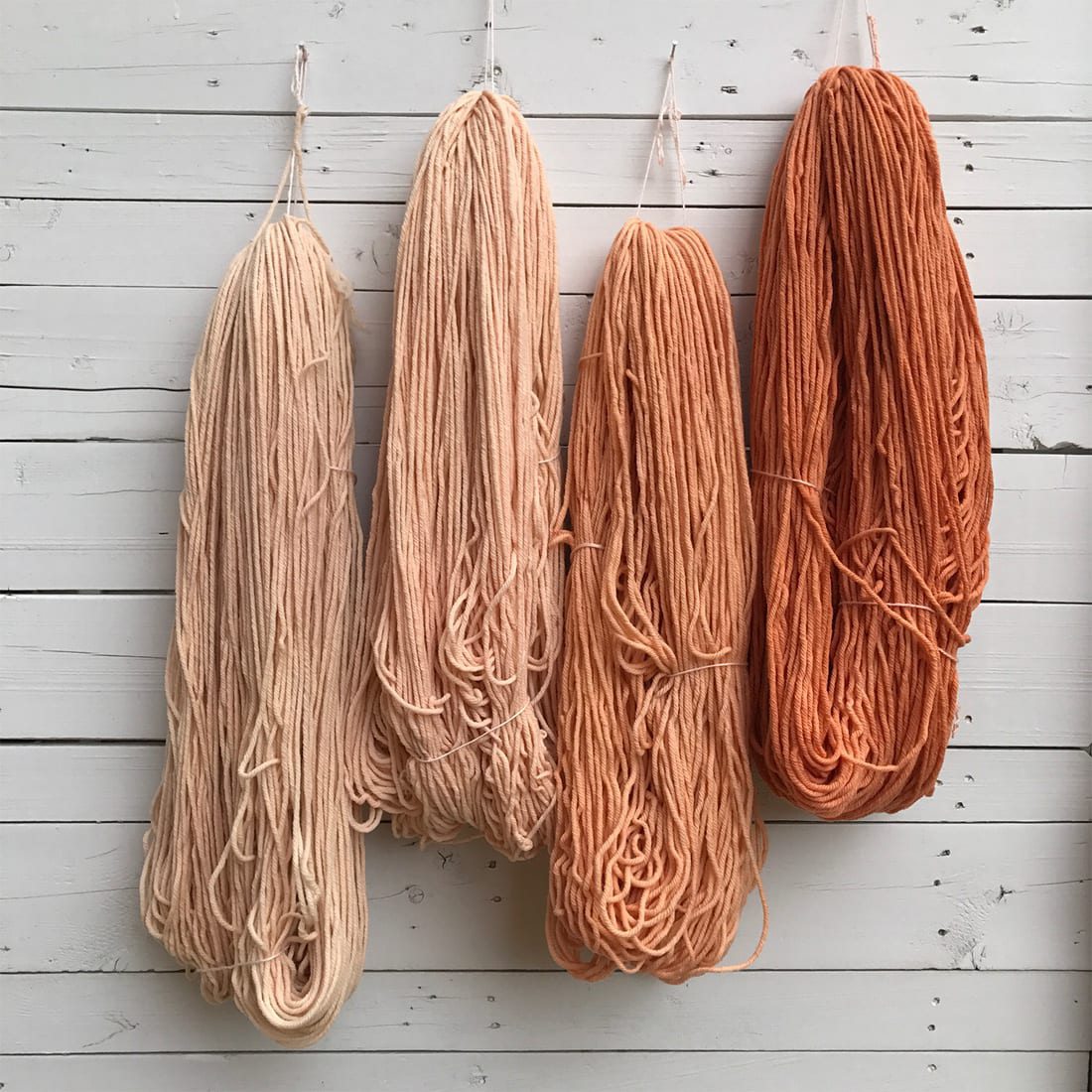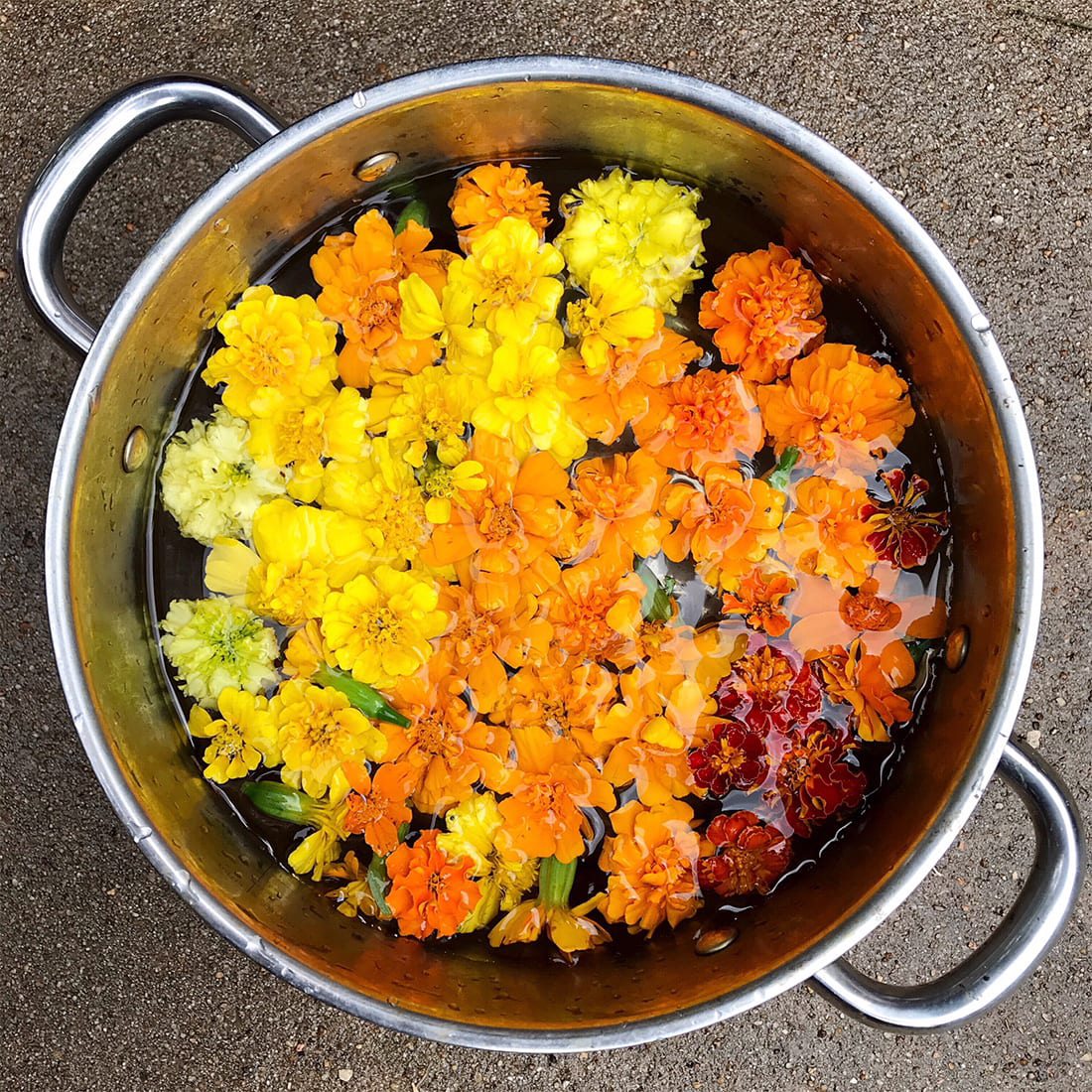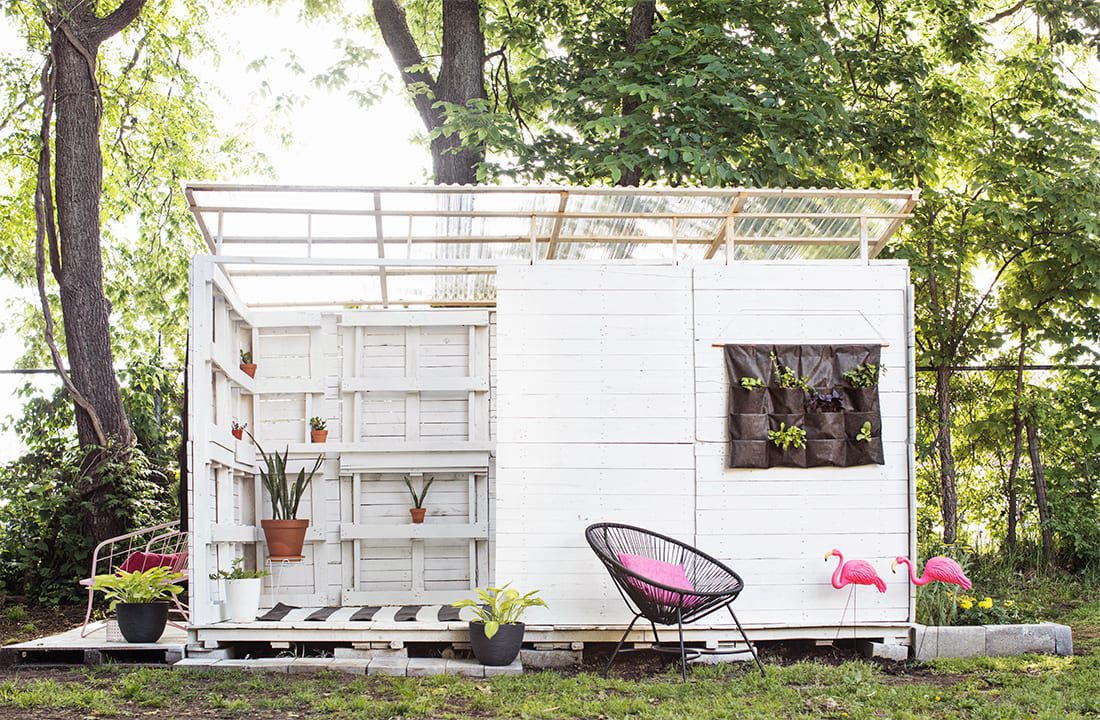 Five years ago, when Rachel Denbow's restless DIY spirit drew her to weaving—a craft she first tried as a Girl Scout—she rummaged for leftover yarn and scavenged a castoff drawer from an alley to build a loom. 
She blogged tutorials (rachel-denbow.squarespace.com) while teaching herself to weave. To follow her passion for natural dyeing, however, the 36-year-old Springfield fiber artist and maker hasn't had to search far beyond her own flower gardens. Excited about "finding what colors in the Ozarks would show up through each season," she's happy to share lessons on dyeing with flowers from marigolds and cosmos to hibiscus and Queen Anne's lace. 
Like Denbow, you can easily grow flowers for dyes—that is, if a potential palette isn't already blooming around you. 
FLOWERS TO PLANT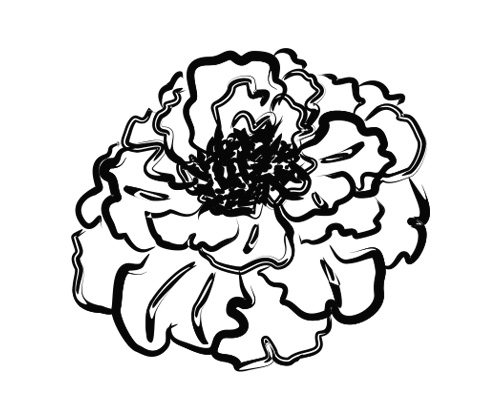 Marigolds
Marigolds may not be out of the ordinary, yet they produce exceptional yellows and oranges for natural dyes. Rachel Denbow grows African and French varieties. She snaps off blooms, then throws the petals into the dye pot. With plenty of sun and water, she says, her marigolds grow back from the dead-heading in about a week.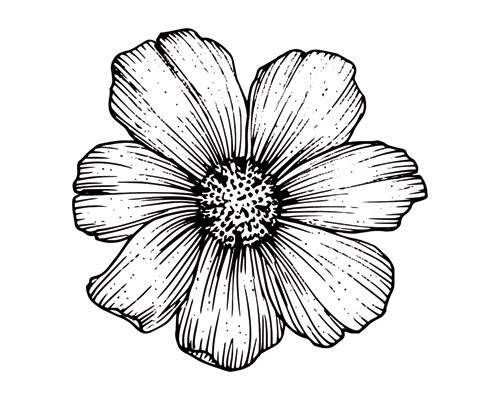 Cosmos
Just as the tall-stemmed wildflower called orange cosmos can easily share a bed with marigolds, so cosmos blossoms offer a shade in the same color range—a bright tangerine hue. "It's one of my favorites," Denbow says. Grown from seed, cosmos also bloom from summer to early fall, like marigolds.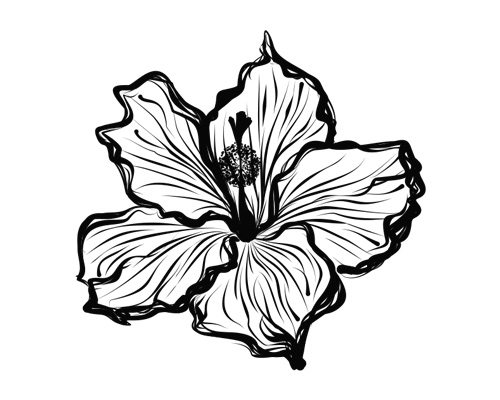 Hibiscus
The color of a hibiscus bush's flowers determines the resulting dye color. Denbow's light purple hibiscus yields a lavender or gray dye. "Some of the darker hibiscus, like the red ones, give kind of a berry color," she says, adding that hibiscus is 
also easy to grow.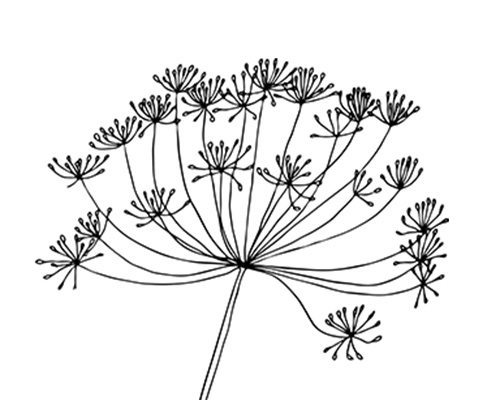 Queen Anne's lace
Another of Denbow's favorites is Queen Anne's lace, a white wildflower that produces a really bright citron green dye. "It's beautiful," she says, noting that only two or three plants offer that shade. Because the flower is found along roads or highways, take only what you need, Denbow says, so you're not leaving a gaping hole in the landscape. 
HOW TO MAKE NATURAL DYE
Supplies
Fiber • Flowers • Alum • Water
A stove • A stirring utensil
Stainless steel pots (at least two big ones)
Directions
1. Choose your fiber. Wool and silk, both animal fibers, readily absorb the deep tones of a dye, while pastels will more likely emerge in plant fibers like cotton, flax and linen. 


2. Scour fibers in hot, soapy water to remove any byproducts.  
3. Add about two tablespoons of alum—aluminum sulfate—to a stainless steel pot of warm water on the stove, stirring it until it dissolves. Then, add the washed fibers and simmer it all for about 30 minutes. For every pound of fiber, two tablespoons of alum help the dye bind to the material, Denbow says. 


4. During mordanting, simmer flowers for 30 minutes in a second pot three-quarters full of water. Trial and error has taught Denbow the flowers-to-water ratio needed to produce rich colors—a 1-to-1 ratio for marigolds, for example, or 2-to-1 for cosmos or hibiscus.  
5. After flowers have simmered, use a colander or fishbowl net to strain them from the water in the pot.  "You want to get the petals out because if they rest on your fiber, they'll leave a spot," Denbow says. 

6. Finally, switch the fiber to the pot of dyed water and let it simmer for at least 20 minutes. Because the fiber will lighten when it dries, let it simmer until it gets a little darker than the desired color.
7. The last step is to line-dry the material, then rinse it in room-temperature water or wash it with a mild, Ph-neutral detergent, Denbow says.
Note: When it comes to pots, Denbow—ever the thrifter—bought her first ones secondhand. Dyeing pots should be large enough so that material can float freely, minimizing the need to stir. She warns that, due to chemicals from residue that could transfer to food, dyeing pots should not be used for cooking.