Food
Why We're Digging Ginger Root
If you want to add a little heat and a whole lot of flavor to any dish, look no further than ginger.
By Peyson Shields
Mar 2018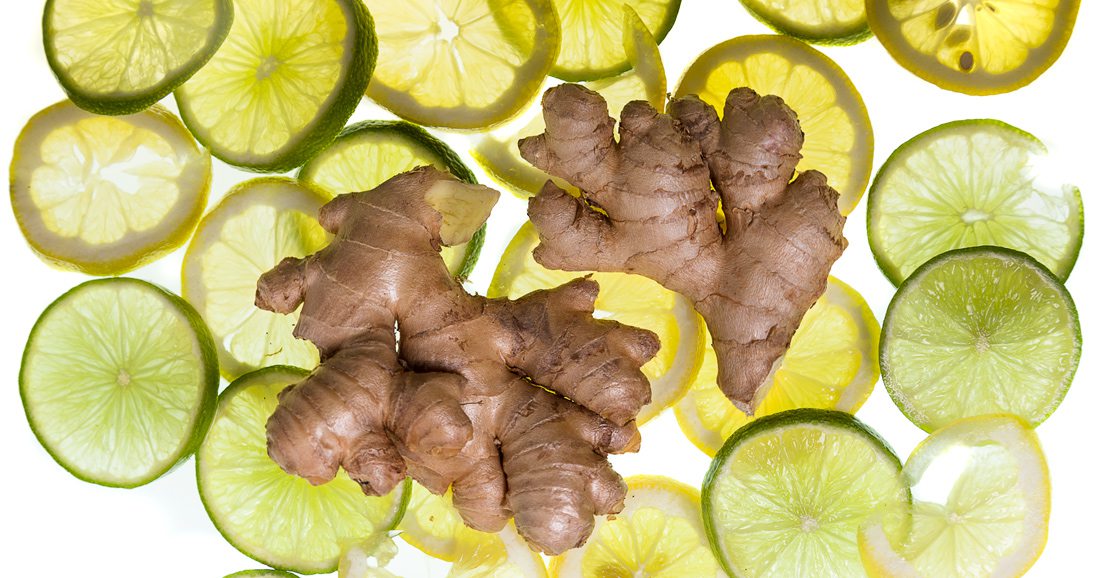 Many of us have a small container of ground ginger hidden in the back of our cabinets that we pull out once or twice a year to make armies of gingerbread men. But trust us, there's more to ginger than the (probably) expired spice being ignored January through October. Ginger adds a fresh punch of flavor to a variety of dishes—and has anti-inflammatory properties to boot.

Kali Dick, Farmers Market of the Ozarks market manager, says you should look for ginger with shiny, taut skin "The ginger skin should be thin and never thick and fibrous," Dick says. "You should be able to easily nick the skin with you nail." Selecting the perfect knob is important for getting home and adding a few grates to stir fry or sauces, but let's not forget where it all started: the farm. "Ginger loves shade, filtered sunlight, warm weather, humidity and rich, moist soil," she says. Since we have several months of cold weather here in Missouri, Dick says that most farmers that grow year-round move their ginger into high tunnels or greenhouses to avoid frost and soggy soil. You can find fresh ginger at Farmers Market of the Ozarks, other markets and regional grocery stores.
USE IT
Try these no-brainer ways to cook with ginger in your next recipe. 
Make a Mixer

Boil equal parts water and sugar until sugar has dissolved. Toss in an inch of peeled ginger and let steep. Once cool, remove root and use this syrup in cocktails for a subtle kick. 
Add to a Smoothie

A little goes a long way. Grate a teaspoon of peeled ginger into your morning smoothie for a metabolic and energy boost. 
Better a Box

Add two teaspoons ground ginger to a boxed chocolate cake mix for spicy variation on a classic. Frost with chocolate frosting and top with crystallized ginger. 
Zest up a Marinade
Add 1 tablespoon grated ginger to ¼ cup olive oil, ½ cup lime juice and 1 tablespoon honey. Pour over 1 pound of salmon filets and let marinate in the fridge for one hour. Bake salmon at 400°F for 15 minutes, or until pale and flaky.