Advice
Insulation Made Affordable, Ecological
Poorly insulated walls and old windows may be costing you a bundle on your utility bill each month. We found a handful of local companies that have some environmentally friendly solutions to help you save some green.
By Sara Eaker
Jun 2011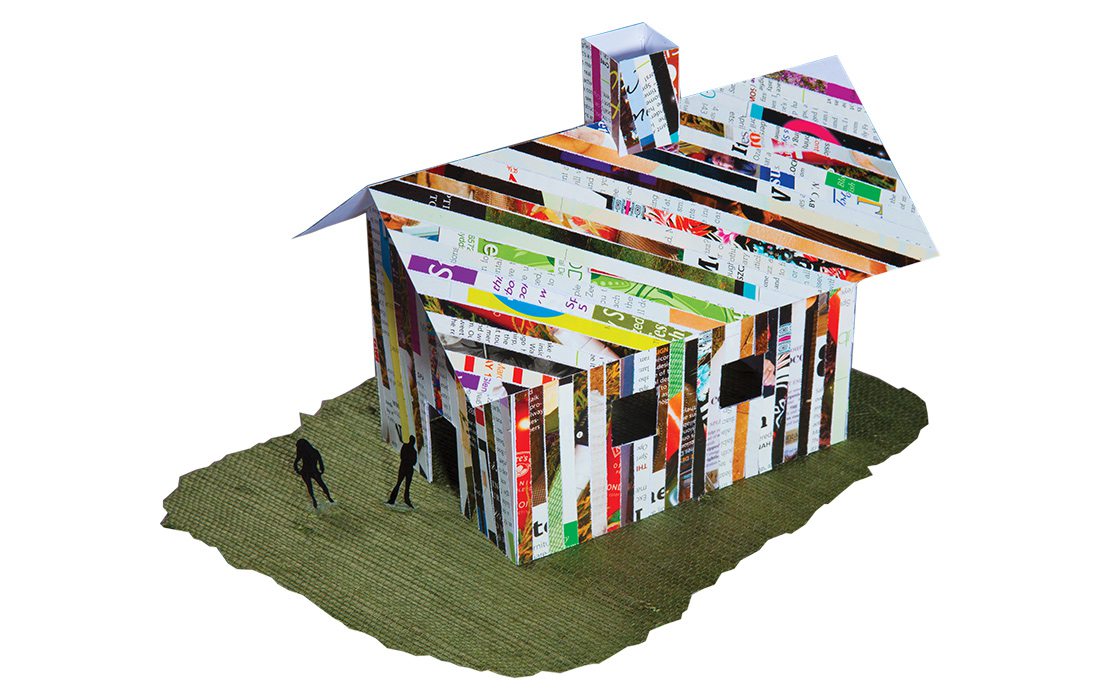 Do you ever feel a draft when you walk by a closed door, or get a chill when you sit in front of a closed window? Of course older homes are charming, but let's face it: When energy bills are considered, they pose a bit of a problem. Lucky for us, a handful of local companies specialize in insulation, windows and doors that are capable of insulating both new and existing homes the environmentally responsible way, and they can help homeowners save a little green, too.
Fiber-lite Technologies, Inc., located in Joplin, is the sole Fiber-lite industry in southwest Missouri that manufactures an insulation called cellulose. The product is derived from 80 percent recycled paper, and it's fire retardant. "What sets this product apart is the use of fire-retardant," says Pat Grubb, a Fiber-lite representative. Very few products on the market can both insulate and protect your home from a fire, but cellulose will. And that's not the only good thing about it. Cellulose can be sprayed into your walls or dry-blown into your attic, arresting air filtration. This translates to less heating and cooling, allowing savings of approximately 30 percent off yearly utility bills (and you'll earn a CIC tax credit).
Insulation, done. But what about windows? Shelly Hale with Pella Windows and Doors recommends The Pella triple-pane window designer series. This product line is No. 1 among top national brands for insulation. "You can save a third on your bills," Hale says.
But windows aren't only a tool for helping homeowners go green, they're also going green themselves. Tony Robbins of Meek's Design Center says that recently window and door manufacturers, including the Anderson 100 series, started using recycled materials. Cardinal Glass Industries, the largest producer of glass in the window industry, finally responded to customers' insistence on introducing new energy-efficient products. The LOW-E 366 is an insulated glass that helps manufacturers receive a tax credit. "Most homeowners pay more for cooling than heating, so there is a great need here in the Midwest," Robbins says. "We heat four months while we cool eight months out of the year." In fact, one of his customers called him back after Meek's replaced his windows. "He was so used to the draft air that he went to every window with a lit candle to verify that his thousands of dollars spent did not allow a single candle to be blown out," Robbins says. The proof of the power of insulation was in the lit candle, and in his utility bill.


---
Insulation Experts
Need a little help insulating your home? These local insulation experts can help.


Fiber-lite Technologies, Inc.
3605 E. 25th St., Joplin
1-800-641-4296, fiberlitetech.com
Pella Window and Door 
Showroom of Springfield
3131 S. Clifton Ave., Springfield
417-887-8180, pella.com
Meek's Insulation and Drywall
2741 S. Scenic Ave., Springfield
417-883-0066
Meek's Design Center 
3231 N. Glenstone Ave., Springfield
417-889-1929, meeks.com