Luxurious Lake Life
The tranquil neighborhood of Lake Taneycomo Acres allows the Knudsens to feel peacefully safe while putting them only three minutes from the heart of Branson.
By Lauren Healey Photos by Kevin O'Riley
Jun 2012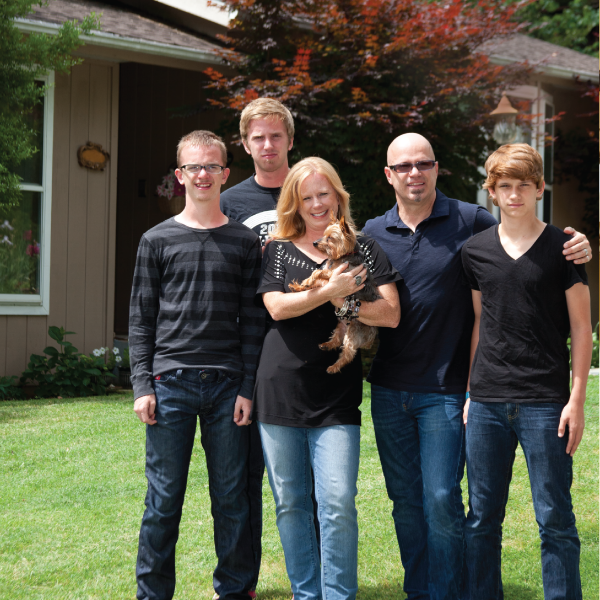 Cheryl Knudsen has lived all over the country, but no home has suited her quite as well as her Branson abode in the friendly neighborhood of Lake Taneycomo Acres. In fact, she doesn't envision herself ever moving from the place she's called home for the past four years.

Out of everywhere Knudsen has lived (California, Arizona and Las Vegas), she says Lake Taneycomo Acres is by far the best neighborhood.


"I love how safe and peaceful it is, and everyone is genuinely nice," she says. "If I ever need any kind of tool or baking supplies or whatever, I feel completely comfortable asking a neighbor about it."

The area's indigenous scenery doesn't hurt, either. Knudsen can see the lake from her front window, and it only takes a minute of walking to be in the water.

"I love all the trees and how green and beautiful it is," she says. "And everyone keeps their yards well-maintained. My view is so serene and peaceful."

When it comes to security, it's hard to beat Lake Taneycomo Acres. Knudsen doesn't have to worry about the safety of her three boys still living at home: Keaton, 18; Konnor, 14 and Karson, 12.

"I know every single person down where we live," says Cheryl. "It's a great neighborhood where everyone cares for one another. We were part of the flooding last year and all came together to help several of the houses in the neighborhood that had some flooding."

Just because it's a lake house doesn't mean fishing and lake sports are the only nearby activities. Lake Taneycomo Acres is just about two miles from the sea of theaters on West 76 Country Boulevard, which is conveniently where Knudsen's husband, Jak, performs as part of the show Six at the Mickey Gilley Theatre.