Inspiration
Urban Roots Farm's Farm-to-Table Dinners
The Millsaps served meals filled with garden-fresh veggies at this Farm to Table dinner.
Jun 2012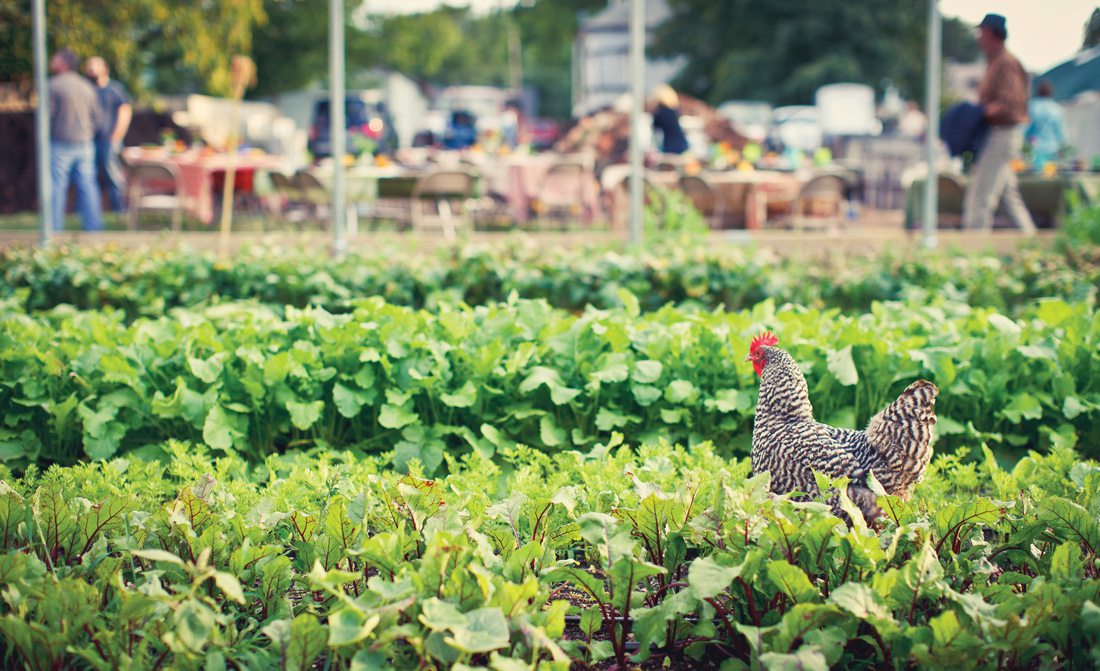 Melissa and Adam Millsap own Urban Roots Farm, a 1-acre, four-season farm located in the middle of Springfield's West Central neighborhood. The farm practices SPINN (Small Plot Intensive) gardening, growing a high volume of produce on a very small space. Last fall, the farm hosted its first-ever Farm to Table dinner with Slow Food Southwest Missouri. "The concept of farm-to-table dining is bringing garden or farm-fresh ingredients as quickly and as freshly as possible from the farm to your plate," Melissa says. Guests enjoyed appetizers, soup, dinner and dessert. Urban Roots Farm hopes to host two events each year, one in the spring and the other in the fall. For details of the next event, visit urbanrootsfarm.com, the Urban Roots Farm Facebook page or the Homegrown Food store.


The Venue
Urban Roots Farm
The Guest List
A group of 55 including friends, family and public
The Invitation
Paper invitation custom-designed by Kendal Swartz; posted on brownpapertickets.com
The Menu
Focused on all things local, the meal was prepared by Kate Murr and included dishes with fresh vegetables from Urban Roots Farm and Homegrown Food and beef from Ozark Natural Beef. Beer from Mother's Brewing Company was served, as well as s'mores made with Askinosie Chocolate and KatieMade marshmallows.
The Décor
The event was hosted outdoors on the farm, and dining tables were set up in the garden for the sit-down meal. The space featured a ceiling of white lights, bright-colored tablecloths, fresh flowers and even a small fire pit.