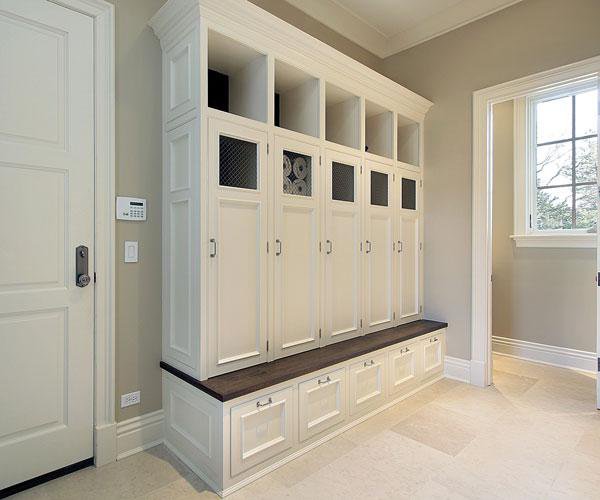 With the ability to act as an entry, a home office and almost everything in between, the ever-soversatile mudroom is rapidly growing in popularity. "We've put one in practically every house we've built—I've built more than 30," says 417-land builder Travis Miller of Travis Miller Homes (417-838-3120, travismillerhomes.com). With the trend on the rise, Miller says he's seeing the mudroom used in many creative ways. "Some people put their washers and dryers or refrigerators in there, and the last few I've built have even had a little desk area with room to put a laptop or a chair," Miller says. "A couple of times, we've even built gift-wrapping areas. Th ey're getting bigger and bigger." But of course, this growth doesn't come at the expense of style. Interior Designer Susie Edie of James Décor (417-883-2616, jameshomedecor.com) says that there are many ways to make the room as visually appealing as it is functional, no matter how big or small it is. If you're currently building a new home, or considering adding a mudroom to your current one, be sure that it provides both form and function with tips from these experts.
Baker Furniture Milling Road Collection Jessica bench, starting at $2,450.
Napa Home and Garden baskets, $81 per set.
Global Views cursive-carved wood boxes, $358 per set.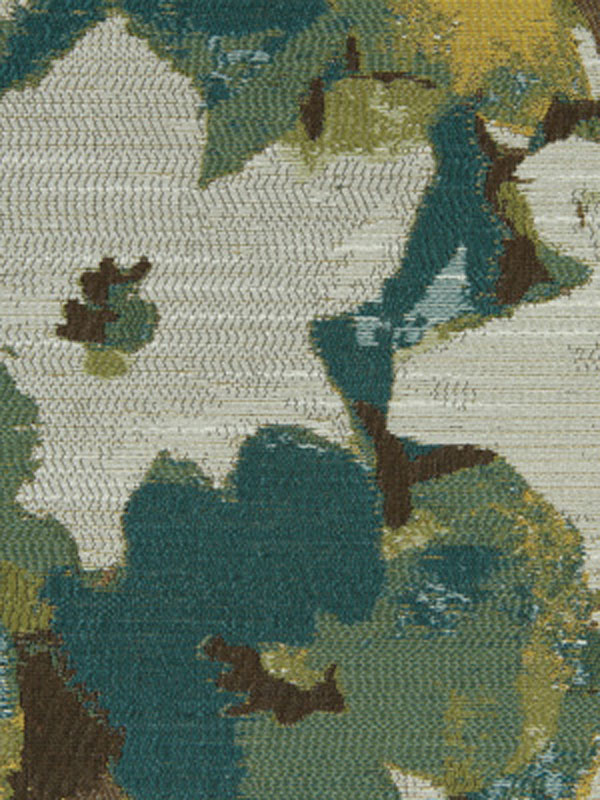 Feizy printed  jute rug, $290.
*All items available at James Décor
Make the Most of Your Mudroom:
1. Appropriate Seating. Perhaps its most important function, the mudroom is a spot to take off your shoes or boots. Miller says bench seating is a must for the space, and you can choose either a free-standing bench or a built-in, cabinetry- style bench. "Recently, the trend has been matching cabinetry," Miller says. "The cabinetry in the mudroom will be the same style and stain as that in the kitchen, bathrooms and other rooms."
2. Plenty of Storage Space. Whether you want to add a full coat closet or just simple hooks, be sure you have a spot to hang coats, jackets, backpacks, bags and other items. And if you have kids, plan more storage. "We've built some spaces with individual locker-style areas, and we've built in small cubbies into the bench seating for kids," Miller says.
3. Choose the Right Floor. Although slate flooring looks fabulous, it can chip and is not the most functional choice for a mudroom. "Slate-looking porcelain tile, or even stained concrete, are great options for mudroom flooring," Edie says. Wood floors are also a popular option.
4. Make it a Multi-Use Space. The mudroom can offer more than just a spot to drop your stuff. Miller suggests adding a wash basin with a hand sprayer, which can act as a convenient spot to wash off animals or boots. He has also built mudrooms with washers and dryers, gift-wrapping areas and custom built-in desks. Think creatively, and make the space work for your needs. Another tip from Miller: build in a cell phone charging dock.
5. Don't Skimp on Décor. The mudroom is a part of the home, and you should design it as such. Edie suggests adding a rug made of a durable, washable material, such as olefin or polypropylene. "You can use some funky colors and have fun with the rug, as long as it will flow with the rest of the home," Edie says. She also suggests adding coordinating window treatments plus fun accessories, such as colored boxes and textured baskets. And also, don't forget the dog bed!
By Savannah Waszczuk | Photos courtesy James Decor