Green Building Tips
By Kelsey Berry
Jun 2014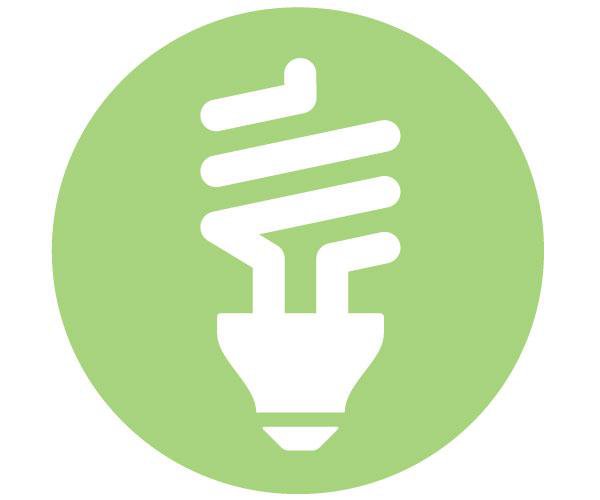 Build your own eco-friendly home with these tips from Brett Godfrey, President of Built by Brett, Inc., and Gary and Terri Herman, Certified Green Professionals at Herman Custom Critical Homes.
Use LED lighting or compact fluorescent light  (CFL) bulbs instead of incandescent bulbs. LED and CFL bulbs use less energy and produce less heat than incandescent bulbs. Most hardware stores have a variety of LED bulbs that are rated based on the color of light they emit, so you don't have to worry about dealing with harsh lighting if you decide to go the more green route.
Invest in cisterns or rain barrels. This is a great way to collect rain water for landscaping purposes, and you'll also save money on your water bill in the long run. 
Install low e-glazed windows. Choosing the right kind of windows is essential to the thermal comfort of your home. Windows with low-e coatings are worth the investment because they reflect heat to either the outside or the inside of your home, maintaining a cooler home in the summer and a warmer home in the winter.
Use radiant barrier roof decking. This laminated sheet of aluminum will keep your home cool during the summer and reduce your monthly air conditioning bills by lowering the temperature of your attic.
Consider using a re-circulation pump and an instant hot water heater. This will conserve water while cutting back on your time spent waiting for it to get hot.
Install solar vents on the roof. These will also reduce heat in your attic by providing ventilation and improving air flow. 
Use spray foam insulation on the bottom side of the subfloor. Huge amounts of air can leak into your home through the subfloor, so spray foam insulation will seal it up and keep the floor, and your home, warmer in the winter.
Choose the two-stage flush system toilet. Conserve water by choosing stage one (a half flush for liquids) or stage two (a full tank flush) for solids.
Choose engineered wood products instead of steel or concrete. Engineered wood is a renewable building material and requires less energy to manufacture. Products like LVL (laminated veneer lumber), OSB (oriented strand board) or finger jointed lumber are manufactured with wood waste material and ultimately, are a more eco-friendly purchase.