Retailers
Reupholstering Round-Up
Don't kick that old sofa to the curb—these 417-land businesses specialize in reupholstering old furniture.
By Miranda McCabe
Jun 2014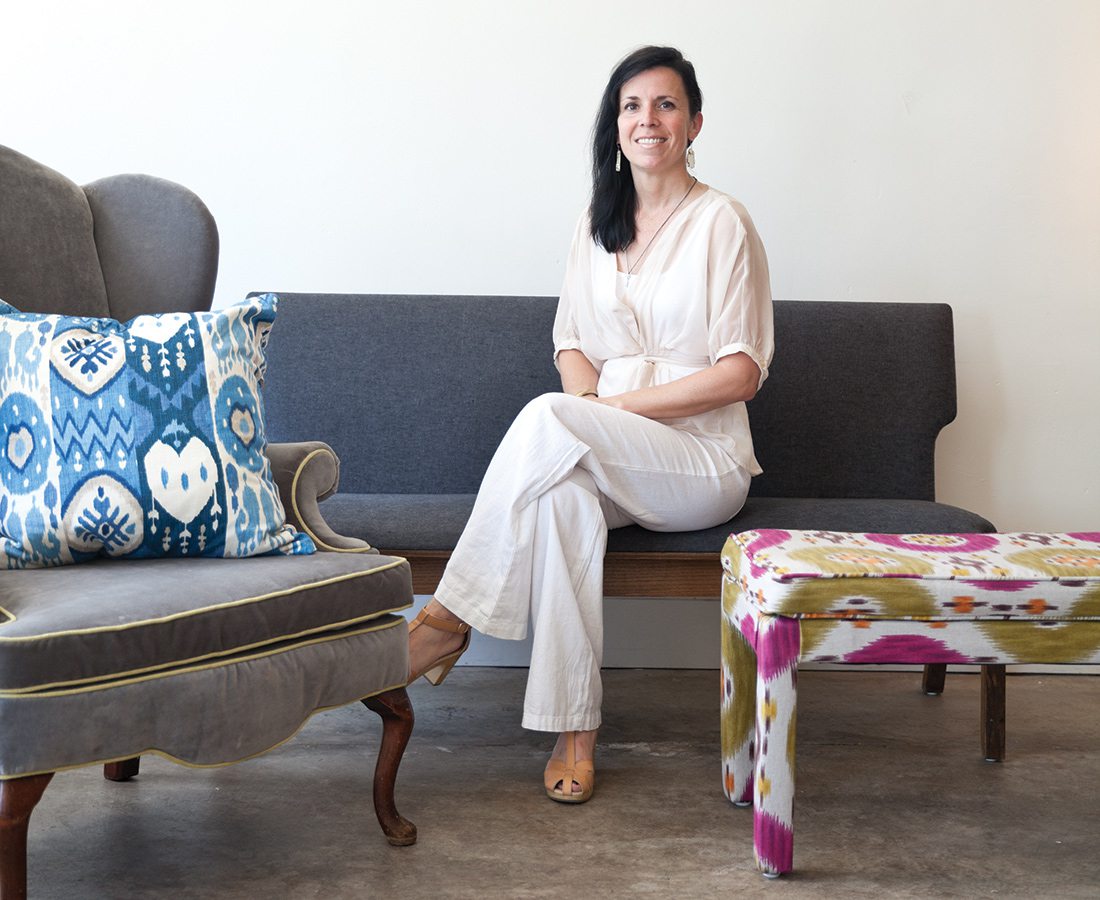 Many of us have been there. You are redesigning your whole living room, but your husband just doesn't want to part with that dated sofa that you've had forever. It's just so comfortable! Here's one solution: Compromise, and give your tried-and-true furnishings a fresh new look with help from some of 417-land's reupholstering pros.
Pickwick House can pretty much upholster anything with fabric on it. Taylor can recover family heirlooms like antique furniture and vintage pieces. Also, Taylor offers assistance with interior design, paint finish selection, lighting, drapery and gallery wall design and so much more. Costs vary. For more information on services, call 417-459-8988.
Fleur and Kim Wood Designs specializes in architectural design, interior design, custom window treatments, custom reupholstering and more, all while maintaining a retail store. The cost to reupholster furniture depends based on fabric, labor and upholstery. There are a variety of fabrics and furnishings available. For more information on services, call 417-833-4100 or visit the store at 3170 E. Sunshine St., Suite B, Springfield. 
Ellecor Design and Gifts offers a little something for everyone. In addition to a full line of new furnishings that can be customized in any of hundreds of fabrics, the new home décor store offers reupholstering services. While you're there making over your loveseat, check out all the store's other home décor, jewelry and accessories. Reupholstering services range from $200–1,000. For more information on services, call 417-720-2602 or visit the store at 2144 E. Republic Rd., Springfield.  
The professionals at O'Neill's Custom Upholstery (Editor's Note: Since the initial publication of this article, O'Neill's Custom Upholstery is no longer in business) can reupholster anything from wing chairs to walls and can even repair old furniture. Costs range from $35–1,000. For more information on these services, call 417-831-3884 or visit the store at 1500 E. St. Louis St., Springfield.