Drinks
Happy Hour
Perfect for serving to your guests at your next backyard barbecue or mixing up as you're cruising down the lake, these cocktails by local drink experts will make your summer extra sweet.
By Savannah Waszczuk | Photos by Brandon Alms | Styled by Abby Gust
Jun 2015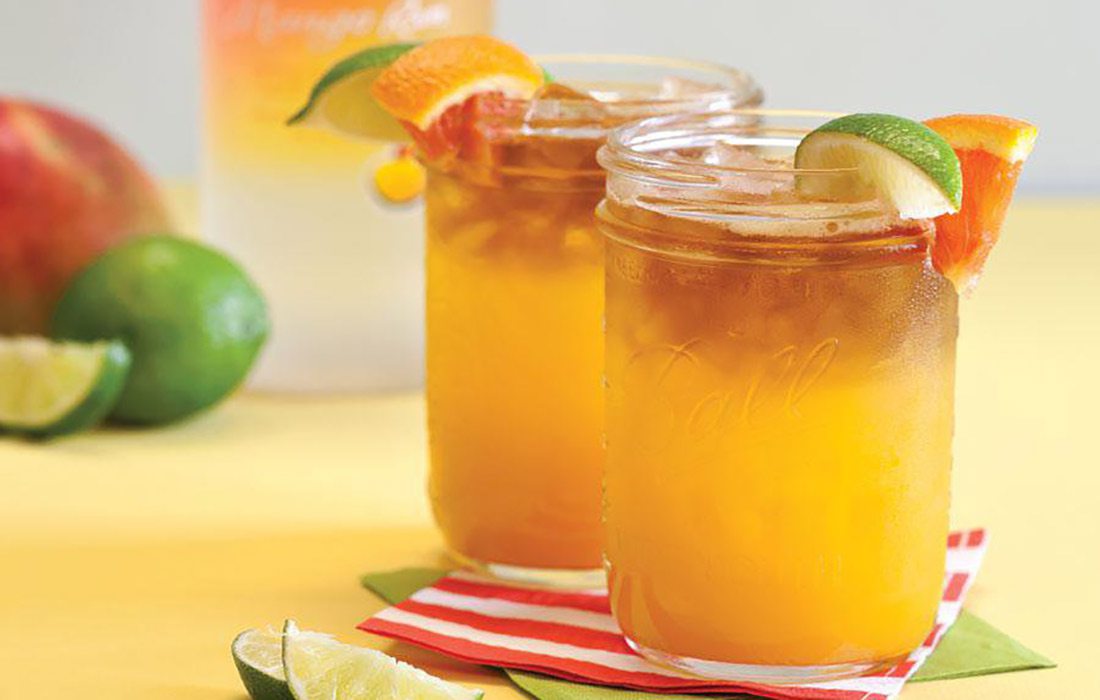 Mango Mai Tai
Early Bird Breakfast Pub
No poolside party is complete without a rum cocktail in hand! The pros at Early Bird Breakfast Pub (1717 E. Cherokee St., Springfield, 417-885-8088) combine three kinds of rum with pineapple juice, orange juice and fresh mango purée to create this paradise-like drink that packs one serious punch. 
Ingredients:
1 ounce Cruzan mango rum
½ ounce Captain Morgan rum
2 ounces pineapple juice
2 ounces orange juice
One splash mango purée 
One splash Meyers Dark Rum
Orange and lime slices
To prepare:  
Combine Cruzan mango rum, Captain Morgan rum, pineapple juice, orange juice and mango purée in a cocktail shaker filled with ice. Place lid on shaker, and shake until well combined. Pour cocktail into serving glass, float in a splash of Meyers dark rum, and garnish with slices of oranges and limes.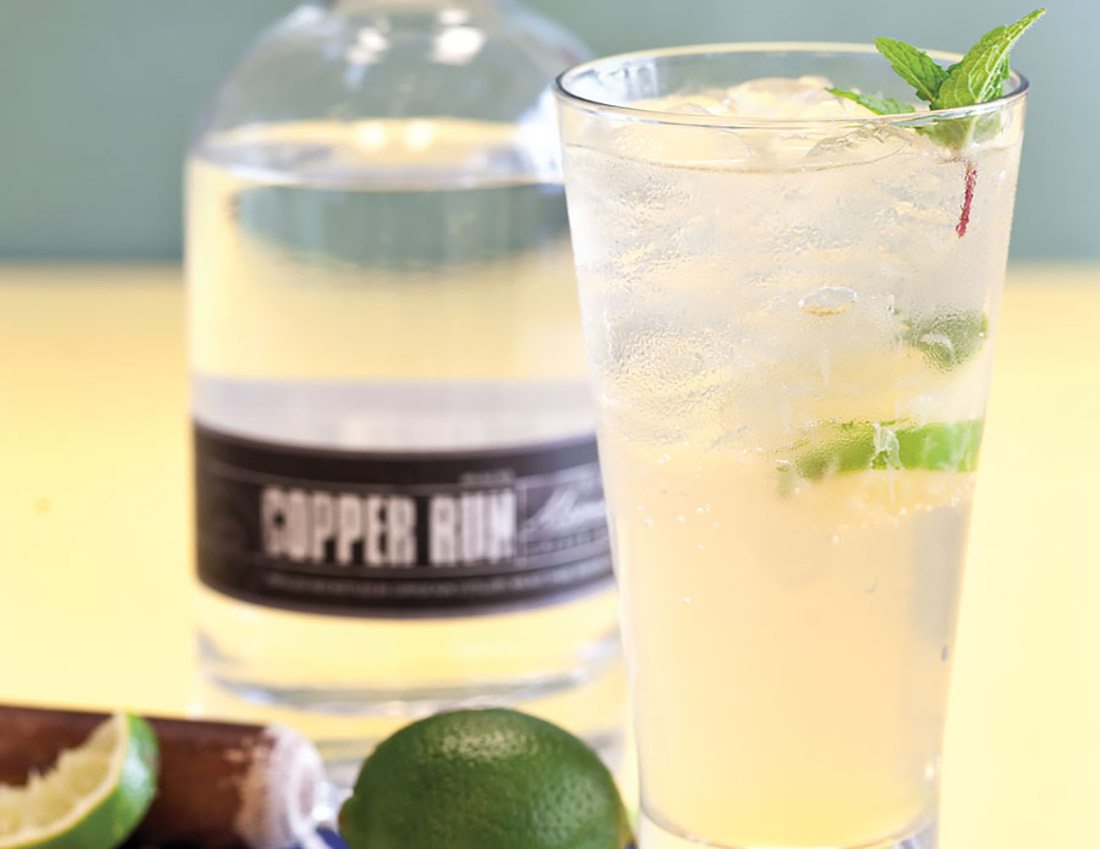 Missouri Mule
Fire & Ice
Locally made moonshine pairs with lime and ginger beer in this slightly fizzy cocktail by Fire & Ice (located in the Ramada Plaza Springfield Hotel and Oasis Convention Center, 2546 N. Glenstone Ave., Springfield, 417-522-7711, oasisfireandice.com). 
Ingredients:
2 lime wedges
2 ounces Copper Run Moonshine
Ice
6 ounces ginger ale
Mint sprig for garnish
To prepare:
Muddle lime wedges in the bottom of a glass. Add the moonshine. Fill the glass with ice, and then pour in the ginger ale. Garnish with a sprig of mint, and serve.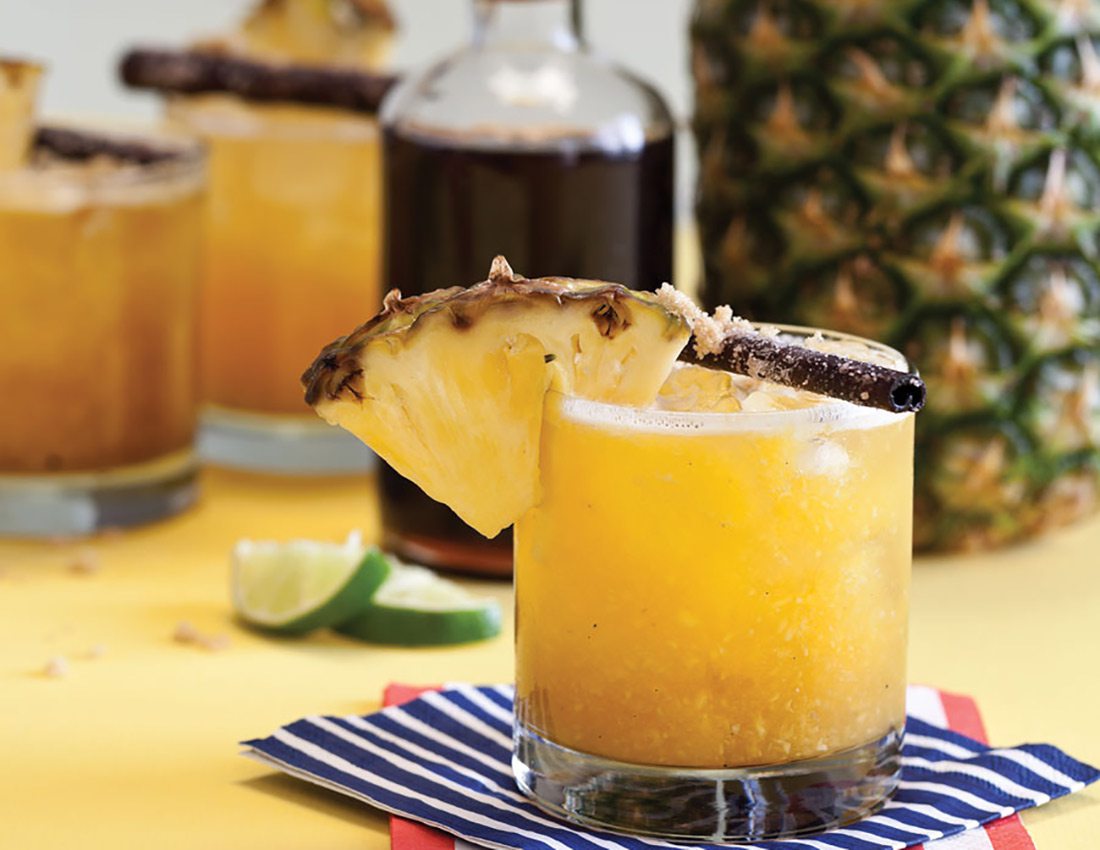 Boat Shoes 
Missouri Spirits 
Crafted by Missouri Spirits (507 W. Walnut St., Springfield, 417-501-4674, missourispirits.com), this summertime cocktail combines vodka with a sweet fresh pineapple purée and a zesty pour of vanilla lime juice. A dash of cinnamon simple syrup adds a depth to the otherwise fruity drink. Whip up a batch and enjoy it on your next ride on the lake! [Editor's note: Missouri Spirits is temporarily closed as of July 2020 but still available by phone or email, see website for details.]

Ingredients:
2 ounces Missouri Spirits vodka
3 ounces pineapple purée
1 ounce vanilla lime juice
1 ounce cinnamon simple syrup
Candied cinnamon stick for garnish
Pineapple wedge for garnish
To prepare:
Combine vodka, pineapple purée, vanilla lime juice and cinnamon simple syrup in a glass. Fill the glass with ice, and stir mixture until well chilled. Garnish with candied cinnamon stick and pineapple wedge, and then serve.
This page was updated 07-24-2020