DIY
Keep Your Lawn Green
Local gardening and landscape pros share how to keep your lawn looking its best during the hot summer months.
By Daniel Snyder
Jun 2015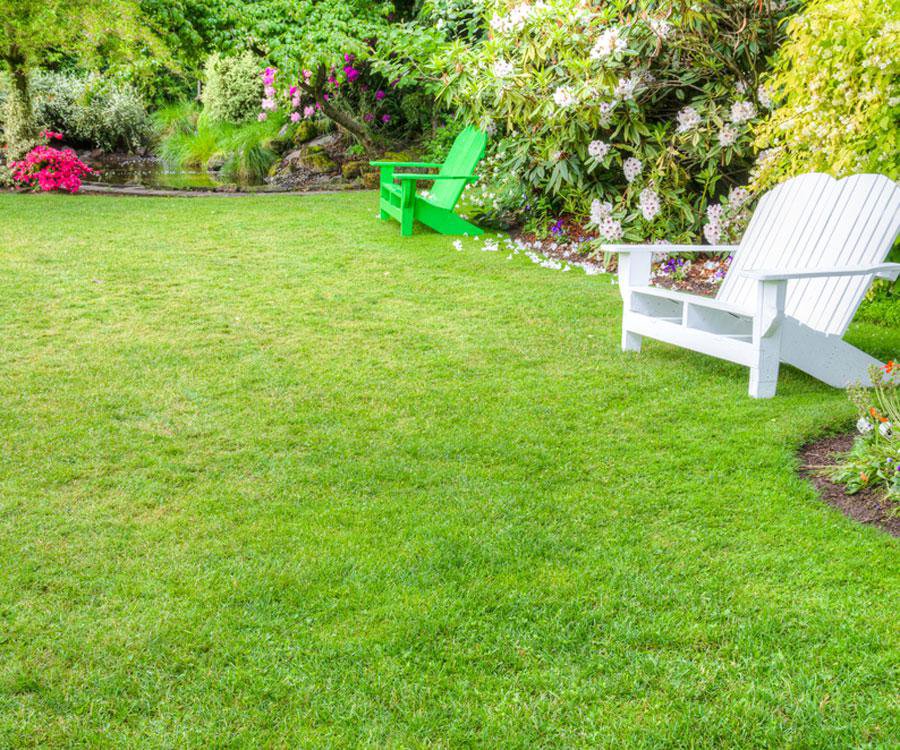 Water Appropriately
Summertime heat means you're going to need to water, but Kevin Runyon with Custom Creations Landscaping and Lawn (Marshfield, 417-840-2863, customcreationslandscapingandlawn.com) says it's not just about drenching the grass. "More infrequent and deeper waterings are better," he says. "Don't water your yard every day because it will keep the roots at the surface, and it will burn faster. I set my irrigation during the really hot days to four days a week." Runyon says to use the same rule when watering your plants. To use your watering system efficiently, Michael Sessenden from Myron Royce Gardens (Ozark, 417-443-2658, myronroycegardens.com) suggests evaluating the sprinkler system. "Turn it on and go through it zone-by-zone," he says. 
Fertilize
"Fertilization gives your grass food to get it through the stress of summer," Runyon says. "Use a slow-release fertilizer." It is also important to mulch during the summer to retain moisture in the soil and use a weed barrier to keep weeding to a minimum. 
Let It Grow
"Raise your mowing height to 3 inches or above," Runyon says. "That helps shade and cool the soil and allows you to retain some of the moisture in the roots." Sessenden adds that letting the grass get high in the summer helps prevent it from drying out and dying. 
Trim It
"We do a lot of hand-trimming of our Japanese Maples and flowering trees to make them look prettier," Sessenden says. "They're a lot more open and airy and interesting looking. The No. 1 thing is just keeping everything trimmed, groomed and cleaned." Runyon says it is also important to remove dead flowers that have already bloomed and prune the shrubs while you're at it to remove anything dead or damaged. 
Keep the Bugs Away
"Insect control is huge in the summer," Runyon says. "If you start seeing damage to more than 25 percent of the plant, then it's time to start doing something chemically." Organic insect repellents are available and can help eradicate any annoying insects.