DIY
Build Your Own Blooms
Bring the outdoors in with a guide to build the perfect floral centerpiece.
By Claire Porter
Jun 2016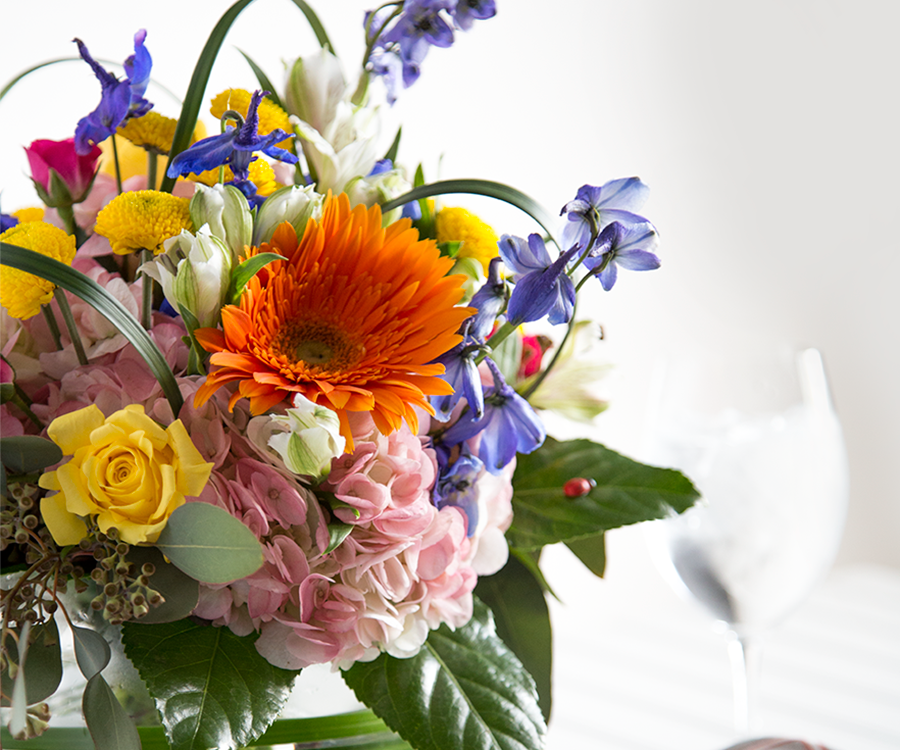 Plan for Petals
Theresa Carter-Hess of RosAmungThorns says start by placing your elbow on the table. The arrangement shouldn't be higher than your knuckles. "You can always go higher with sticks and twigs because those aren't going to block the view," she says. Next, choose a container. For maximum sparkle, rounded, beveled or bowed glass vases reflect water beautifully. 


The Greatness of Grids
The secret to a sturdy arrangement is a grid, which is a pre-formed structure to hold your flowers in place. Carter-Hess starts with dense greenery but says you can use clear tape to map a grid pattern over the mouth of your vase. You can also fill the bottom with marbles to keep stems from moving. 


Garden Gathering
Garden-grown bright summer blooms like zinnias, daylilies and hydrangeas make a great focal point. Carter-Hess recommends planning a progressive bouquet in which you choose flowers that open at different stages. Don't forget the greenery, which will hold your blooms in place. Begin placing your flowers starting with the tallest bloom in the center, then fill out your arrangement from there.