Gardening
Easy-to-Care-for Succulents
Think beyond flowers and master your garden, even if you lack a green thumb, with easy-to-care-for succulents.
By Julie Sedenko Davis
Jun 2016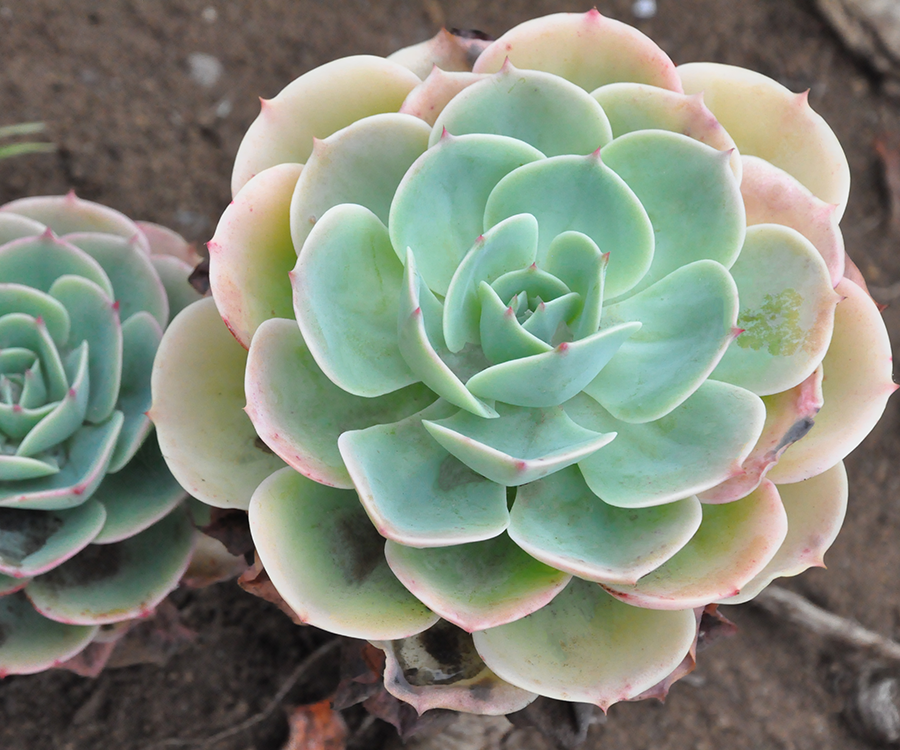 You didn't set out to be a killer. It just happened. Over and over again. But there is a survivor. A plant that can live—and thrive—even in the midst of a serial plant killer. 
Succulents store water in their thick leaves, enabling them to withstand drought conditions. (Or people who habitually forget to water.) "Think of them like catci," says Lynne Reynolds of Wheeler Garden & Florist. Fortunately, succulents are prettier than cacti. They have unique foliage and a large variety of colors. You can plant them in pots or in the ground or even use them in a rock garden. 


Sedum Meteor
The sedums are a hardy choice for southwest Missouri. This variety grows to about 18 inches with large pink flowers. "They can get top-heavy, so feel free to cut them back if they flop over," says Gina Fox of Cedarbrook Garden Center. "Keep the soil on the dry side to avoid rotting. This particular one can tolerate a clay soil, which makes it unique," Reynolds says.


Sedum Autumn Joy
As its name suggests, this sedum blooms in late summer and early fall. This plant grows as tall as 24 inches. It has a light gray-green foliage and produces large pink flowers. "Flowers will turn a rusty red by fall," Reynolds says. "I think the upright cultivars do better in the ground versus a pot, unless the pot has some weight to it so it doesn't fall over," Fox adds.


Hen & Chicks
This variety has a completely unique look, growing about six inches tall and forming rosette-looking colonies. Hen & Chicks come in a wide variety of colors and textures. "They will bloom, but mainly they're used for foliage," Reynolds says. They are perfect for rock gardens, and some people plant them in strawberry pots. "This family of succulents can't be beat as far as drought tolerance in both containers and in the landscape," Fox says. 


Sedum Purple Emperor
This variety grows between 8 and 15 inches tall. Its foliage is a dramatic dark purple, sometimes appearing to be almost black. Pink and purple flowers appear from midsummer to early fall. Like other succulents, the Sedum Purple Emperor is a perennial, so even though it goes dormant in the winter, it will come back again in the spring. 


Sedum Acre
This variety of sedum is a fast-growing ground cover, growing to just two inches tall. "They come in different foliage colors, usually bloom in the spring and make a dense mat that covers the ground," Fox says. This variety works great in containers or as landscape. "If making a mixed container, be sure to plant with other plants that prefer to stay on the dry side," Fox says.