Food
Jam Recipes
It's summertime, the livin' is easy, and everything is about to get just a little bit sweeter. Add something special to your next get-together with jam recipes provided by local shops and restaurants.
By Vivian Wheeler | Styled by Abby Gust | Photographed by Brandon Alms
Jun 2016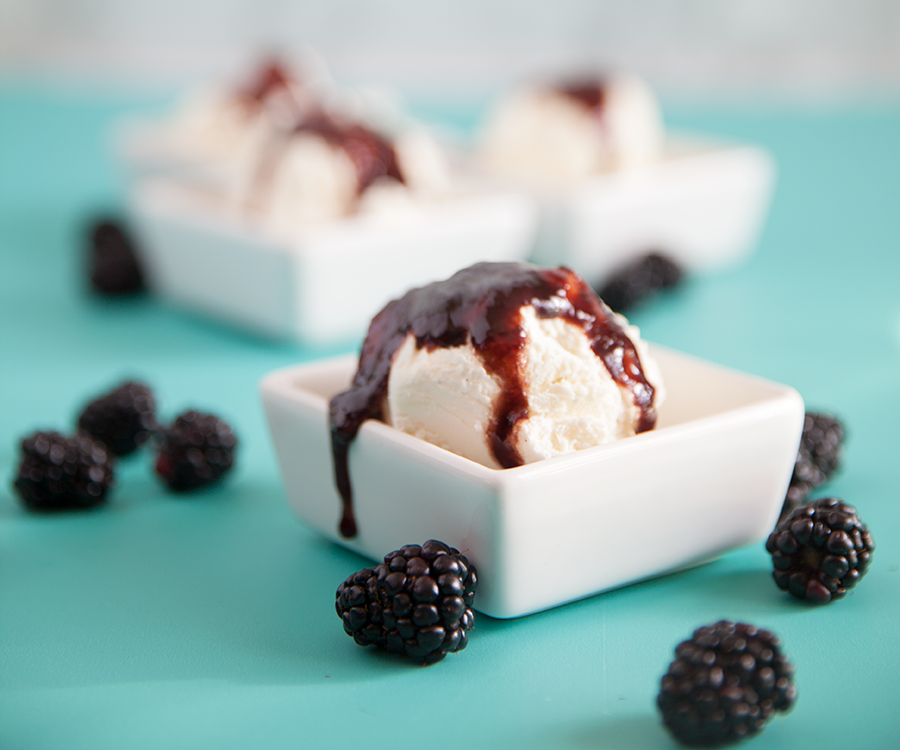 Fill Your Pantry

You can make more batches of these jams to feed you all year long! Here are instructions from Jane Ford at Red Top Oven on canning.


Equipment Needed: 
22 half-pint jars
Water bath canner, lid and jar rack
Jar lifter
Timer
Funnel                                                                  
Paper towels                                                                    
Disposable gloves                                                                                     
Measuring cups
Spoon
Ladle
Large bowl
4-inch offset spatula


Directions: 
NOTES: Check all jars repeatedly throughout the process: when removing from container, after washing, after sterilizing and when wiping clean before capping. Never use jars with cracks, nicks, uneven rims or sharp edges, as this will prevent proper sealing (container must be air-tight to prevent entry of microorganisms) and possible jar breakage. The contact side of the lids must also be examined for scratches or uneven/incomplete sealing compounds, as this will prevent proper sealing. Dispose of any inferior containers or lids. 
Step 1: Wash jars in hot (110°F), soapy water, rinse in water (110°F) thoroughly and then sanitize in water at least 110°F with a chlorine solution of 50 ppm for at least 10 seconds. 
Step 2: Invert jars to drain, then turn upside down to air dry.  Place lids in hot (110-125°F) water until ready to fill. Take lids out to drain before placing on jars. Don't touch other surfaces when canning. Try to only touch the sides of jars and lids. 
Step 3: Using the funnel, ladle the jam into each jar and leave half an inch of headspace. Measure with depth gauge. Add more brine if needed to properly fill jar. 
Step 4: Remove air bubbles with stainless steel spatula by carefully inserting on the inside of the jar and running around it 360 degrees. 
Step 5: Using a clean, damp paper towel, wipe each rim carefully, rotating the cloth area and replacing frequently, as needed. Do these steps as quickly and carefully as possible. 
Step 6: Take the temperature of the jam at the beginning fill and last jar filled.  If the last jar is cooler than 180 degrees, all ingredients must be reheated and process begins anew.
Step 7: Center each lid on the jar and carefully apply closing pressure with your hand until fingertip tight. The lids must be centered so the continuous threads engage properly on both the lid and the jar. Not only should visual inspection be used but also physically feeling the engagement of both pieces. Caps must never be tilted or cocked.  
Step 8: Place each jar on the rack in a stable manner using the jar lifter and process in the boiling water bath (212°F) for 15 minutes (start timing after water comes to a boil). 
Step 9: After 15 minutes, turn off the heat and remove lid on canner. Remove the rack of jars and carefully place on a towel to cool at room temperature. Do not disturb for 12 hours minimum. Visually examine each jar and use one jar to test for proper closure, acidity (ph), and taste.