Food
Make Your Salsa Fresh
Two local families are changing the salsa game. This summer, check out their tips for making your own.
By Lillian Stone
Jun 2016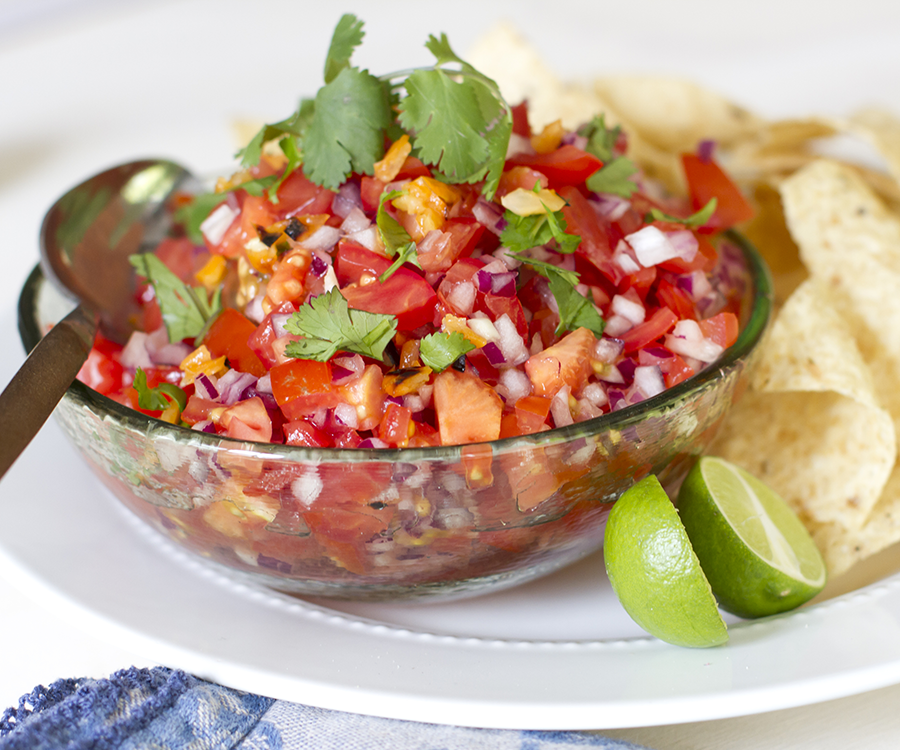 Some serious salsa slingers live in 417-land, and two local pepper purveyors are taking their hobbies to the next level. PaPa Verde Canning Company and The Grove Salsa Company are centering their businesses on two things: family and freshness.


One Fresh Family

PaPa Verde Canning Company is owned and operated by the Vaught family in Crane. Owner Dean Vaught, an avid gardener, originally began making salsa as a way to use an unexpectedly large crop of vegetables. Word quickly spread about Vaught's tasty product, and the family decided to turn PaPa Dean's hobby into something more.
Sam Vaught, Dean's son, says most of the vegetables used in PaPa's salsa are grown in Crane. Most of the salsa is made during the warmest months of the year during peak tomato season. "We don't want anything getting out there that isn't just 100 percent our best product," Sam says. PaPa Verde Canning Company currently cranks out three varieties of fresh salsa: mild, medium and hot. 
 
Spicing Up Springfield 
The Grove Salsa Company, owned by Sean and Shaunda Killingsworth, began in 2009 when Sean decided to fill a void in the market. "I was having a hard time finding a jarred salsa that I thought tasted fresh," Sean says. The Killingsworths became licensed and made their first official salsa sale at Farmers Market of the Ozarks in July 2015. Their current goal? "Trying to make the freshest salsa possible that people love and enjoy," Sean says. The Grove sources all ingredients through Springfield's Fassnight Creek Farms. Employees spend 16 hours each week producing between 1,500 and 2,000 jars of salsa. The salsa is sold in a number of 417-land locations, including Springfield Price Cutter locations and at Farmers Market of the Ozarks.