Food
Squash it Real Good
Challenge yourself in this kitchen this summer by finding new and fun ways to use one of summertime's garden staples: the squash.
By Katie Pollock Estes | Photo by Abby Gust; courtesy The Food Channel, Shutterstock
Jun 2016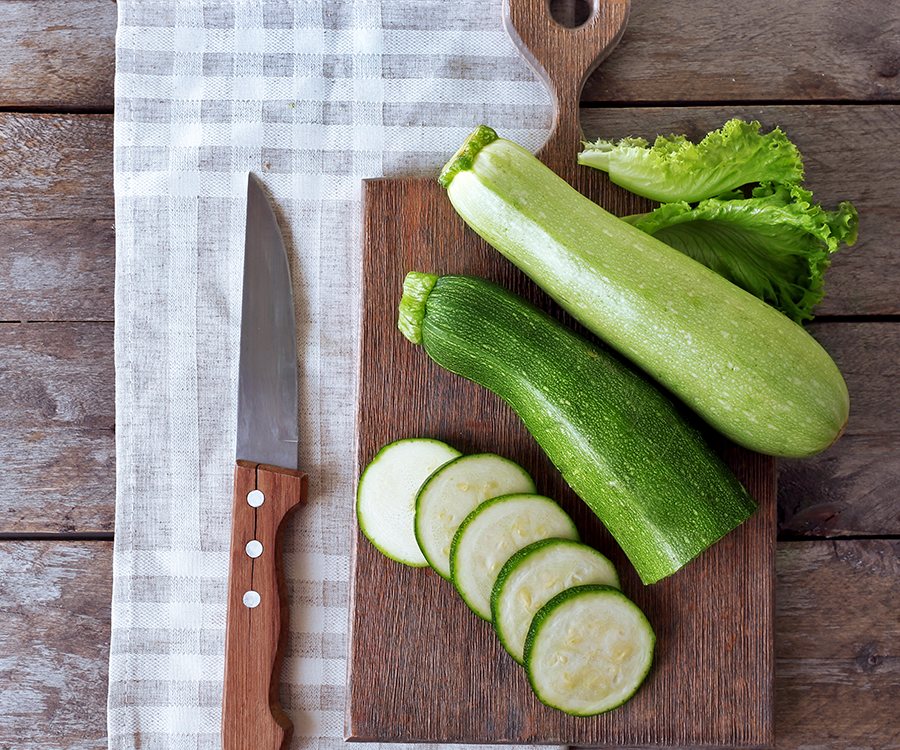 One of the easiest-to-cook summertime veggies is the light and lovely summer squash. You probably know it best as the buttery-colored crook-necked yellow squash or dark green zucchini that you can find year-round in the grocery store. But look a little further, and you'll find that the simple veggie comes in all sorts of shapes and styles.
At local farmers markets, you can spy beautiful pattypan squash (also called scallop squash thanks to their pretty scalloped edges and squat design) that come in white, green, yellow and combinations of the three. If you dig around the seeds available at Baker Creek Heirloom Seed Company in Mansfield, you can find the light green and perfectly round ronde de nice squash that are the size of a baseball and look almost like miniature watermelons. Or the lemon squash, which could easily be mistaken for the tart yellow fruit if they were placed side-by-side.
These veggies are easy to grow in 417-land, if you have enough space in your backyard garden to let their vines spread out. These buggers love to overtake your planting bed. Grab some from the farmers market this year, but plan to grow your own in 2017. The University of Missouri Extension's planting calendar recommends putting seeds in the ground (or planting starts) during the month of May; you'll be able to harvest roughly 80 to 90 days later.
This variety of color and shape means you can use them to create any number of lovely dishes for your dinner table. But the one thing they all have in common is a mild flavor and quick-cooking flesh that make it an easy addition to your pantry. They go well with cheese, meat or other delicious veggies. You can bake them, sauté them or throw them directly on the barbecue grill. For lazy summer days when all you really want to do is play outside, they are the ideal easy addition to a quick dinner menu.