DIY
Boost Your Bouquets for Maximum Fragrance
Add beauty and fragrance to your home with these flower pairings.
By Savannah Waszczuk
Jun 2017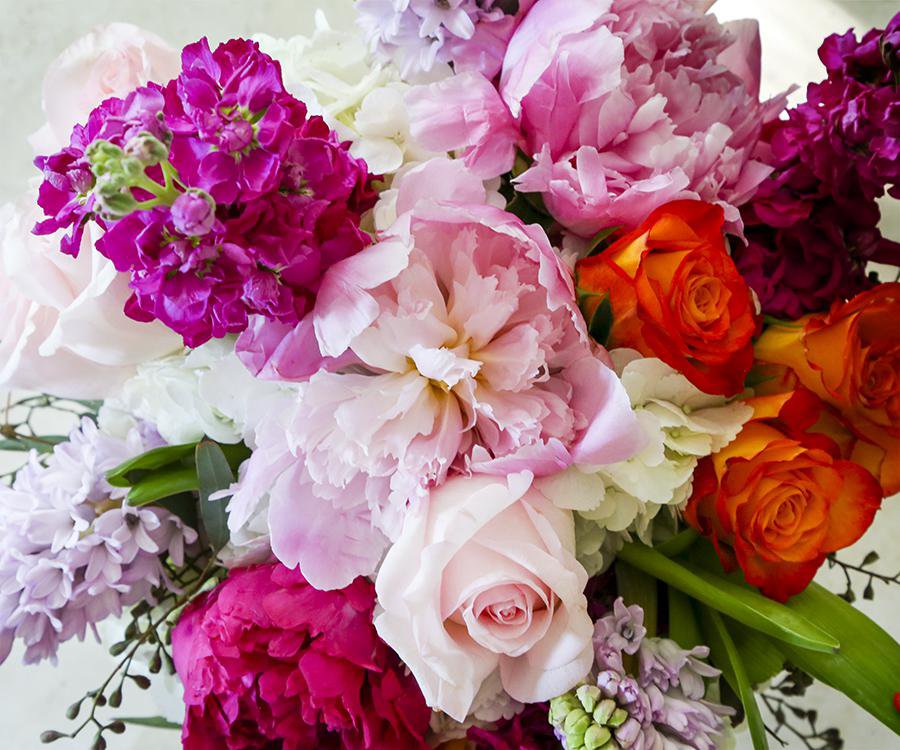 Fresh Herbs
Although herbs are great on their own arranged in water or planted in small pots, they can also be added to nearly any floral bouquet to add fragrance. "We are using a lot of herbs now," says Pat Phillips of The Flower Merchant (flowermerchantltd.com, 417-883-8580). "It's important because a lot of flowers have been engineered genetically, so they don't have as much fragrance on their own now." Rosemary and basil are a couple of Phillips' go-to favorites.


Stock 
If you want an extremely fragrant flower, get some stock. "It's very, very fragrant—it almost smells kind of minty," says Theresa Carter-Hess at RosAmungThorns (rosamungthorns.com, 417-720-4004). Remove the foliage from each stem, and consider mixing the stock with greenery. "I like to use things like flat fern, myrtle, ruscus or plumosa," Carter-Hess says. "I usually just use one or two types of greenery in one single arrangement."


Garden Roses
Roses are another flower that offer more fragrance than most, and they are available any time of year. Garden roses are always the most fragrant variety, Carter-Hess says, and you can find them in a wealth of colors. "Right now we're seeing a lot of hot pinks, burgundies and peachy colors," she says.


Peonies
Early summer is the time for peonies in southwest Missouri. "Our bushes typically bloom in June," Phillips says. Peonies work best when you have a lot of them, and you should arrange them in clear water rather than foam. "Make sure your water is not too hot or not too cold, like rainwater is," Phillips says, noting that all flowers survive best in lukewarm water. Add herbs to your peony bouquet for more fragrance.


Citrus
Citrus is great to use in bouquets because it marries well with many floral and herbal scents. Phillips loves mixing oranges and lemons into bouquets or even placing sliced oranges or lemons in between two vases to showcase the fruits themselves. "One of my favorite things to do for a dinner party is floating gardenias with lemon slices," Phillips says. Order a few gardenias from a florist, then float the flower heads and lemon slices in a low container filled with ice water.