Home Profiles
Design Awards 2017
Peek inside homes that showcase 417-land's best interior design work. Projects include a funky midcentury modern home's historical renovation, a whole home contemporary makeover and a storage friendly laundry room.
By Stephanie Towne Benoit and Rose Marthis
Jun 2017
Last winter, we asked 417-land's interior designers to show us their best projects for our annual 417 Home Design Awards contest. We sent all 55 entries to the Kirkendall Design Firm in Tulsa, Oklahoma to be judged on aesthetics, design skill and narrative explanation. We received the highest-scoring entries and our Creative Director, Heather Kane, toured each finalist's home in person to take in the beauty and functionality for herself. Get lost in the photos, and then start planning your very own dream home.

Meet the Designers
The winning designers come from different backgrounds, experiences and styles, but they all have one thing in common: making beautiful homes for their clients. Click on each designer's photo to learn more.

Joyce Buxton
With a 36 year reputation for creativity and innovative design solutions, Joyce Buxton provides the leadership, vision, and direction for the firm's interior design practice. Today as Principal / Director of Interior Design, Joyce continues to share her passion for this field, using her vast expertise and huge storehouse of knowledge to meet both the aesthetic and functional needs of each client. 
Nancy Dahlberg, RN, ASID 
Whether in residential or commercial settings, Dahlberg Design Studio is devoted to creating inspired, graceful living at home, work or play. Nature is Nancy's constant inspiration for elegant colors and patterns. Nancy's philosophy is that great design happens layer by layer while freely engaging all of our senses. She is well versed in historical, transitional, modern and eclectic design. 
Susie Edie
Susie Edie uses her 29 years of experience to design the best for her clients at Rock Solid Renovations. She coordinates with the project manager and subcontractors and often works as a team with lead designer Jeremiah Lee. Edie's favorite rooms to design are kitchens and bathrooms, and one design trend she's seeing is playing with different shapes and types of tile to create interest.
Jeremiah Lee, CGP 
With over a decade of experience, Jeremiah Lee helps clients develop overall concepts and caters to their needs as lead designer at Rock Solid Renovations. He regularly works with designer Susie Edie to provide complete services to clients. His favorite rooms to design are kitchens, as they are the hub of the home. "There are many intricacies that all play a role in the final result," he says.
Beverly Moore
Beverly Moore has owned her own business for over 13 years and for the last two years has partnered with her husband Brock to bring custom handmade furniture, wood flooring, sliding doors, and staircases to their clients. She is there through the entire process of dream to reveal. She has recently seen an influx in the modern farmhouse style and has brought Pinterest dreams to life. 
Nathan Taylor 
Lead designer and co-owner of Obelisk Home, Nathan Taylor has more than 20 years' experience creating spaces his clients love. Taylor oversees both residential and commercial projects from initial construction plans to finishing interior details. He enjoys working with open-concept living spaces, allowing him to create large, unique spaces while working within the architectural restraints.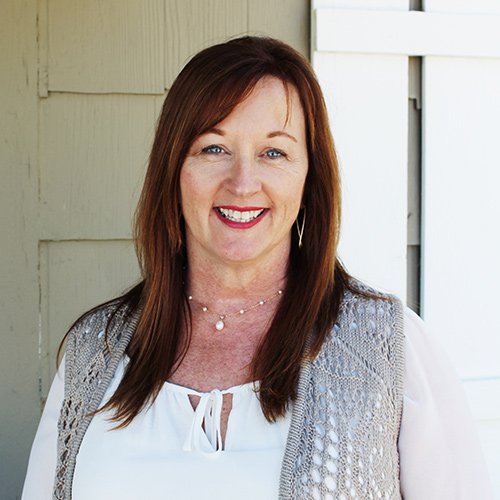 Meet the Judge
Julia Kirkendall
Kirkendall is the Principal Designer and mastermind behind Kirkendall Design in Tulsa, Oklahoma. She started the company in 1993 and has completed some amazing projects, both commercial and residential, over the course of the years. A big-picture strategic thinker, Kirkendall takes a hands-on approach, and her willingness to take risks has kept the firm on the leading edge of high-end design for decades. Her passion for the field was evident as a child. Armed with paste, paint and a cardboard box, Kirkendall turned recyclables into miniature dollhouses, complete with wallpapered walls, slipcovered furniture, window coverings, rugs and art. Being the fifth of eight children, she learned early on how to be heard and have confidence in her convictions. Kirkendall was born and raised in Lima, Ohio, where her family lived in various era homes. This early exposure to great architecture came to have a lasting effect on Kirkendall's own personal style. 
Historical Renovation
Winning Designer: 
Nathan Taylor, Obelisk Home
214 W. Phelps St., Suite 101, Springfield, 417-616-6488
Residence: 
Anonymous
Project Goal: 
This 60-year-old home was made more conducive to the owners' lifestyle by increasing the square footage, updating the floor plan and adding new furnishings while staying true to the home's midcentury modern feel. 
Built in the 1950s, this house possessed an appealing midcentury modern vibe but lacked the space and flexibility that the homeowners, who love to host family and friends, desired. To better meet those needs, Bates Architects planned a 3,200-square-foot addition built out by contractor Larry Snyder and Company Inc. Designer Nathan Taylor joined the project partway through the demolition and construction phase. "One of the challenges was how to join the old and the new and make it feel seamless," Taylor says. That continuity was created in a variety of ways. For example, the ceilings in the original part of the house feature prominent wood beams, so similar beams were added in the new section. "We stained them very dark to make them feel intentional," Taylor says. In the decor, Taylor assembled pieces reminiscent of the era in which the home was built and maintained a neutral color palette highlighting the owners' collection of art, antique rugs and family treasures. "We wanted to keep the classic midcentury modern feel of the home, but definitely add the aesthetics of a very collected interior," he says. Keeping the couple's love of hosting top of mind, Taylor added show-stopping elements such as a 19-foot-long island, a custom wine storage case and clusters of seating that serve as enclaves for conversation throughout the home. For example, guests could sit and talk beside the cantilevered fireplace, grab a seat in the richly decorated smoking room, head outside to the fire pit or sip cocktails beside the wet bar located opposite the grand kitchen. "They just want everybody to feel welcome to be in their home," Taylor says.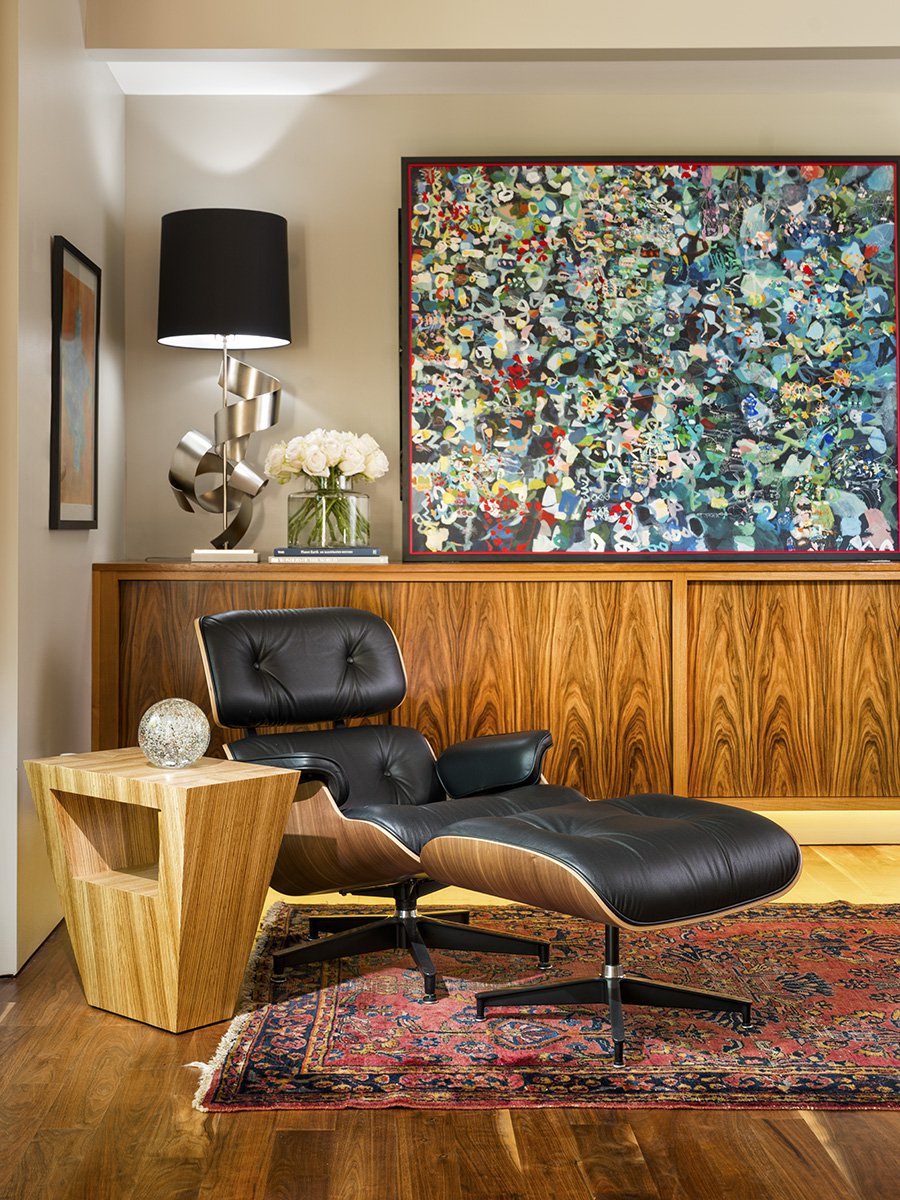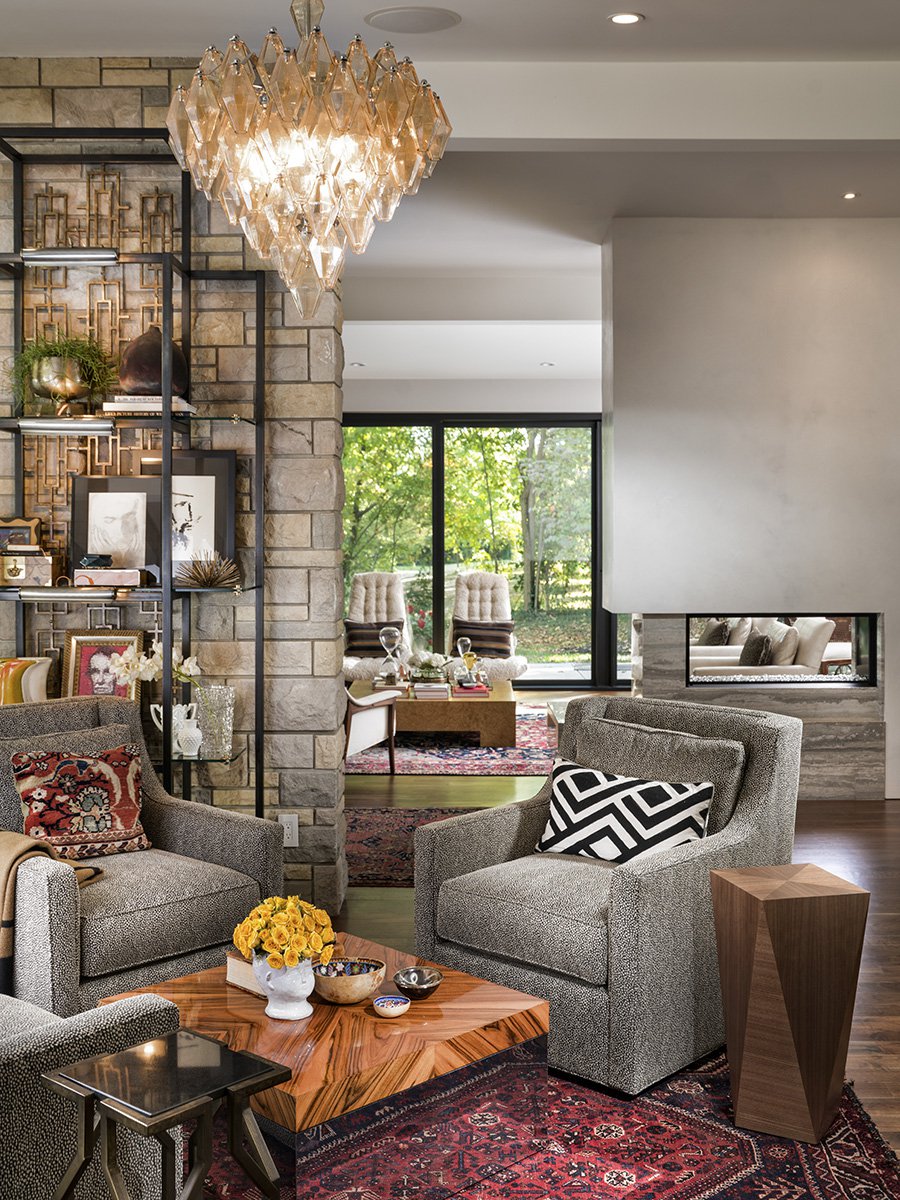 Photos by Jeremy Mason McGraw A Space to Lounge: The owners of this decades-old home wanted to modernize it without altering its midcentury modern feel. Designer Nathan Taylor played up that style by selecting pieces like a classic Eames lounge chair and locally made floating rosewood cabinetry. Living Room: This home's open floor plan allows guests to flow with ease from one room into the next. This room, tucked just to the side of the entry area, overlooks the stunning cantilevered fireplace done in stone and Venetian plaster.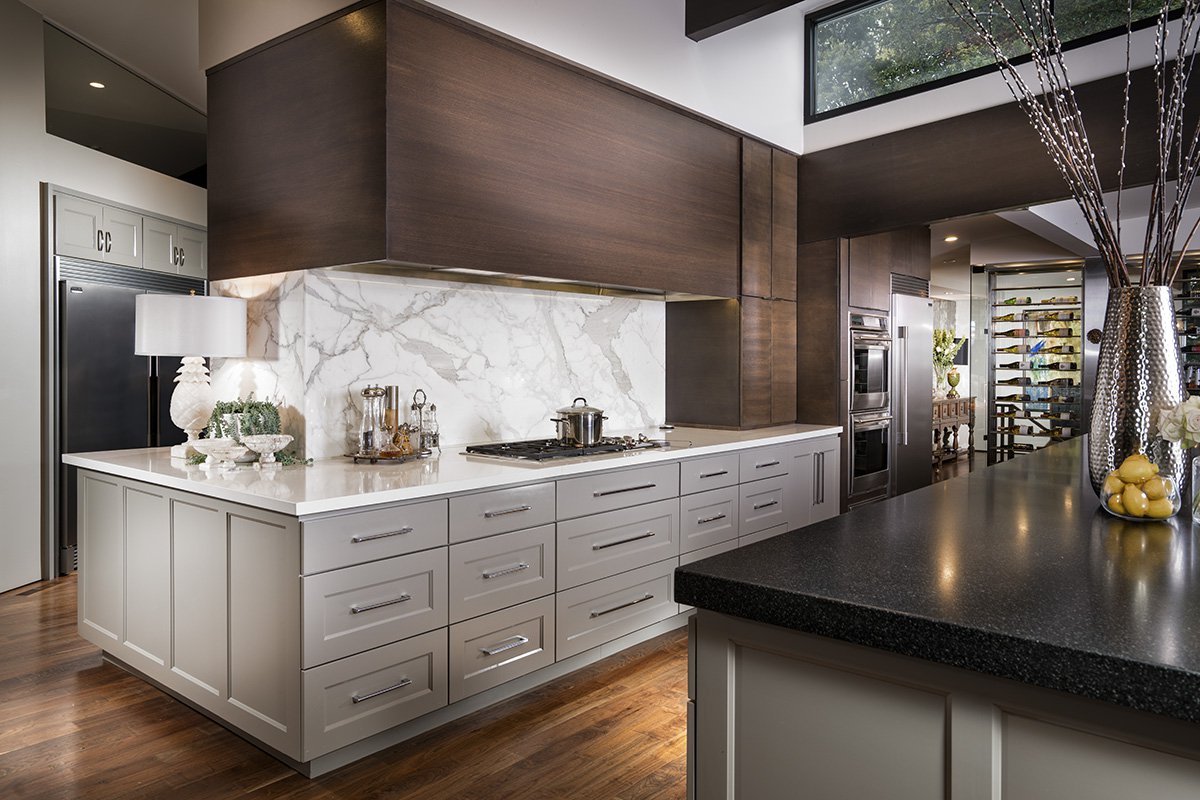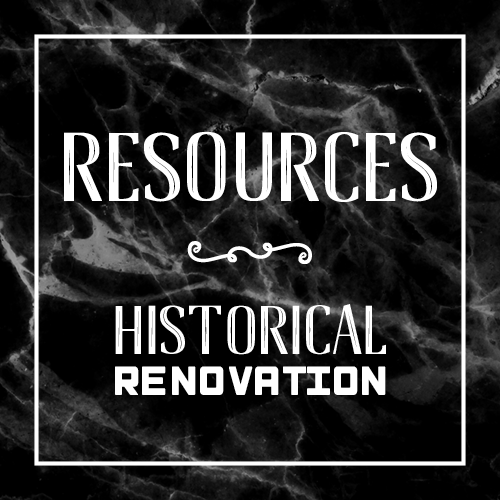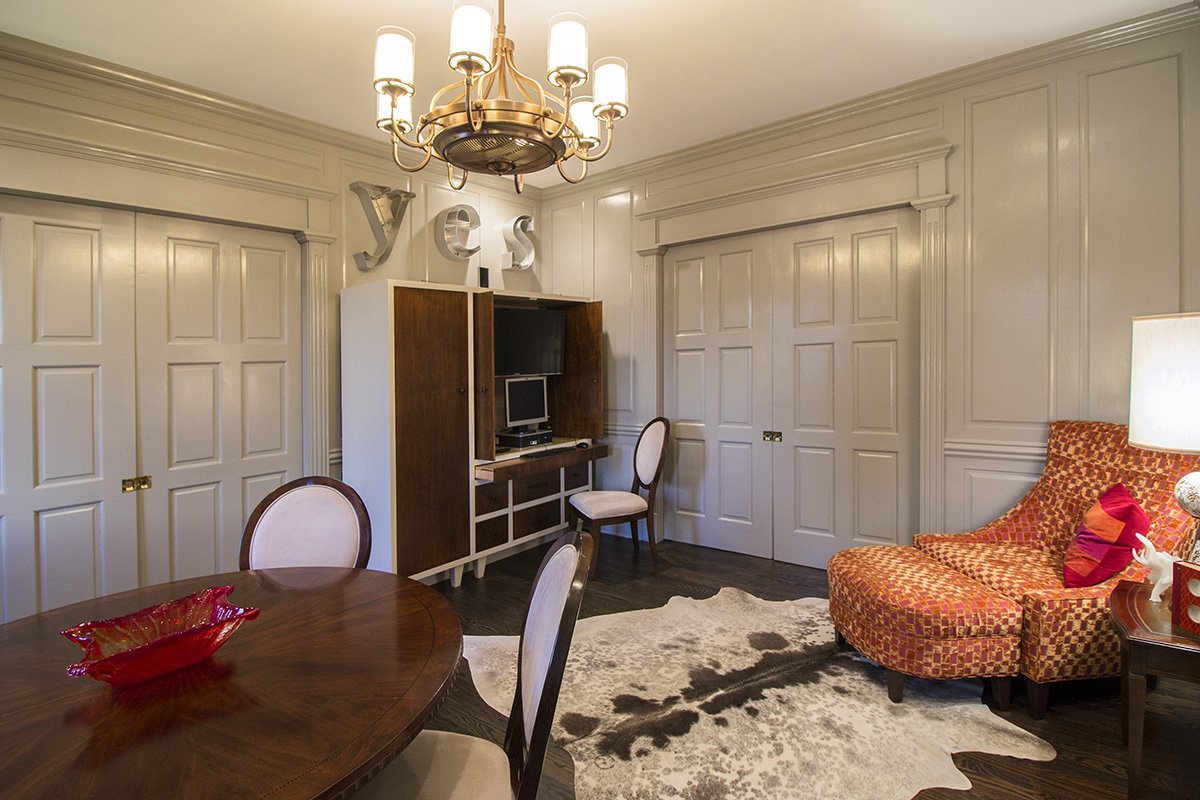 Home Office
Winning Designer:
Joyce Buxton, Buxton Kubik Dodd Creative
1435 E. Bradford Parkway, Suite 100, Springfield, 417-890-5543
Residence:
Phil and Joyce Buxton
Project Goal:
Realizing that the library was underutilized, the designer determined to transform the library into a multi-functional office that was situated closer to the home's main living spaces. 
Phil and Joyce Buxton loved their home—its location, the yard, their neighbors and its many happy memories—but they realized that they weren't using the floor plan efficiently. "Ironically, as big as our house was, we were living in the kitchen and hearth room, so all of our functions were crowded into one little space when we had miles of other space that were underutilized," says Joyce, who designed the space. 
One such underutilized room was the first-floor library, which Joyce realized could become an office. To make that shift, Joyce ordered a custom-designed desk armoire with doors that can be closed as needed, a useful feature given the room's proximity to the home's entry area. She also had additional lighting—a bold new fixture creatively concealing a ceiling fan—installed, which required running wiring through the floor of an upstairs room. 
Additional furniture came from other parts of the house, including a round breakfast table, allowing the space to also be used as an informal dining area, and a 30-year-old sectional that was reupholstered with a rich eggplant boucle fabric. The latter piece now forms a nearly wall-to-wall banquette above which hangs an eye-catching oil painting by Allie Shackelford Abella, the daughter of a close family friend. 
One of the most impactful changes—painting the existing wood paneling and moldings with a taupe high-gloss enamel paint—was nerve-wracking for Joyce but paid big design dividends and gave the room new life. "It's kind of a no-turning-back decision, and I'm really happy that I did it," she says.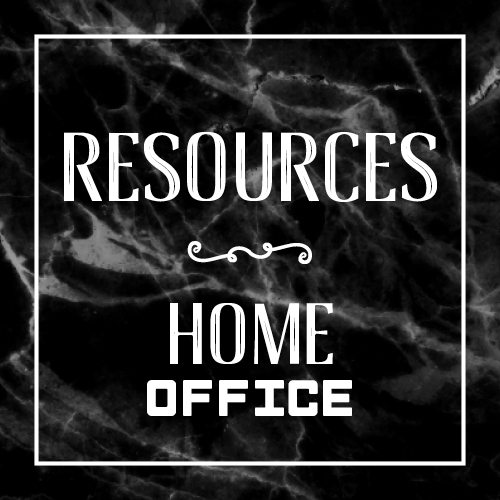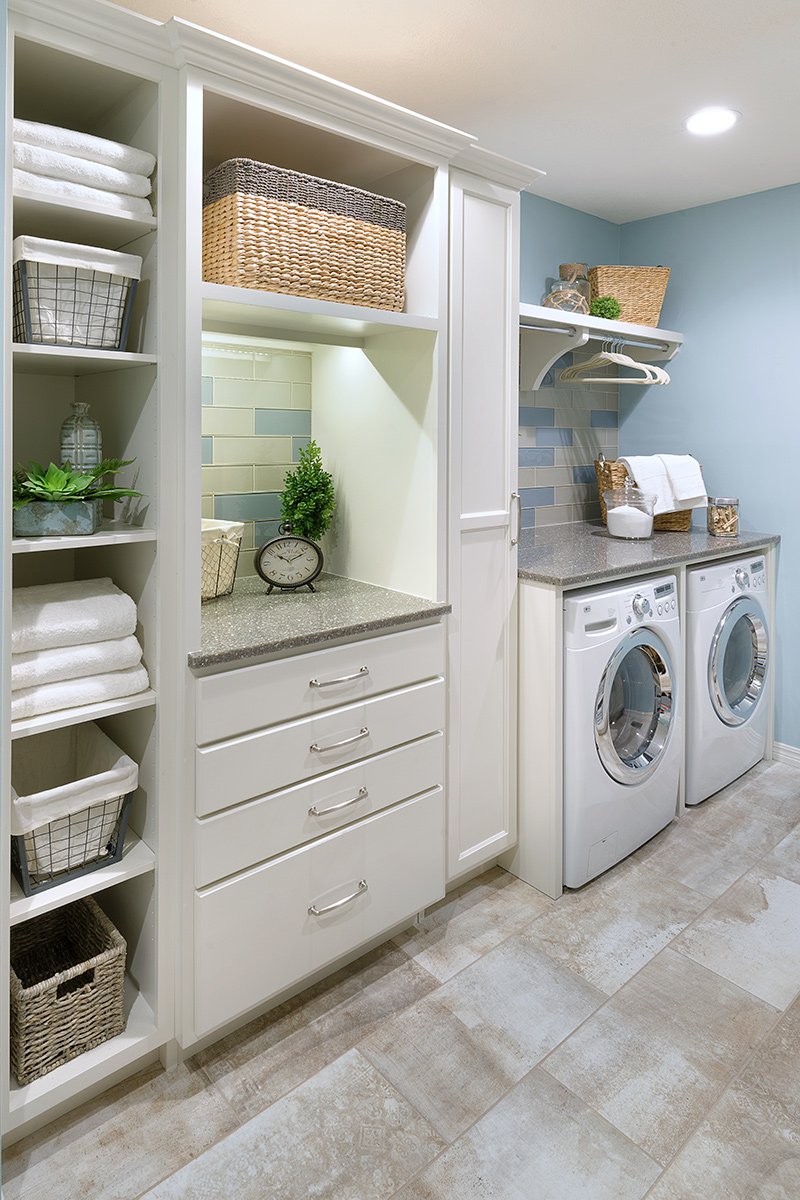 Laundry Room 
Winning Designers:
Susie Edie and Jeremiah Lee, Rock Solid Renovations
4166 N. 20th St., Ozark, 417-581-8096 
Residence:
Anonymous 
Project Goal:
The homeowners needed a stylish laundry room that could act as the first impression of the home without giving up usability and organization. 
Function was the biggest factor for this Monett family's laundry room. With a big family, the homeowners spend a lot of time here, and friends and family walk through the back door to enter the home, so the laundry room is the first room they see. The old laundry room didn't have enough storage, hanging space or folding space, so Susie Edie and Jeremiah Lee went to work planning an organized room the homeowners wouldn't dread entering. 
The designers picked the new floor tile first and used that neutral base to inspire the fresh, clean color palette throughout the rest of the room. The cool blues, whites and grays help keep the room calm. Organization was key to keeping the room looking neat when the homeowners didn't have a lot of spare time, so Edie and Lee developed custom cabinets, drawers and cubbies to keep everything in its place. 
The biggest change was flipping the washer and dryer to the opposite wall. But this allowed more counter room next to the sink and space for bars overhead for hanging clothes. They were also able to add a folding surface for the homeowners, which made a huge impact. It was a challenge to fit everything the homeowners wanted into the small space, but Edie and Lee recognized the importance of this room to the overall home. For fun additions, they added outlets for a charging station, extra storage for kitchen appliances and countertops with a sparkly finish.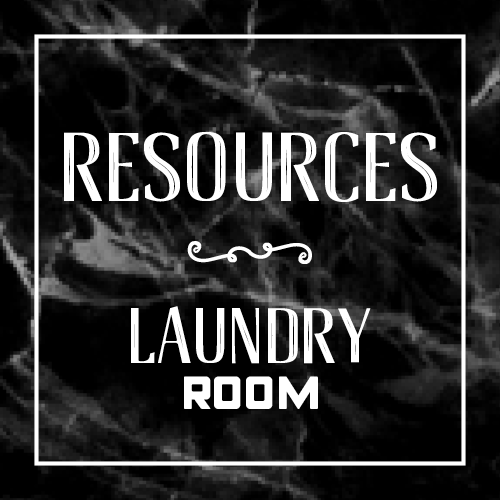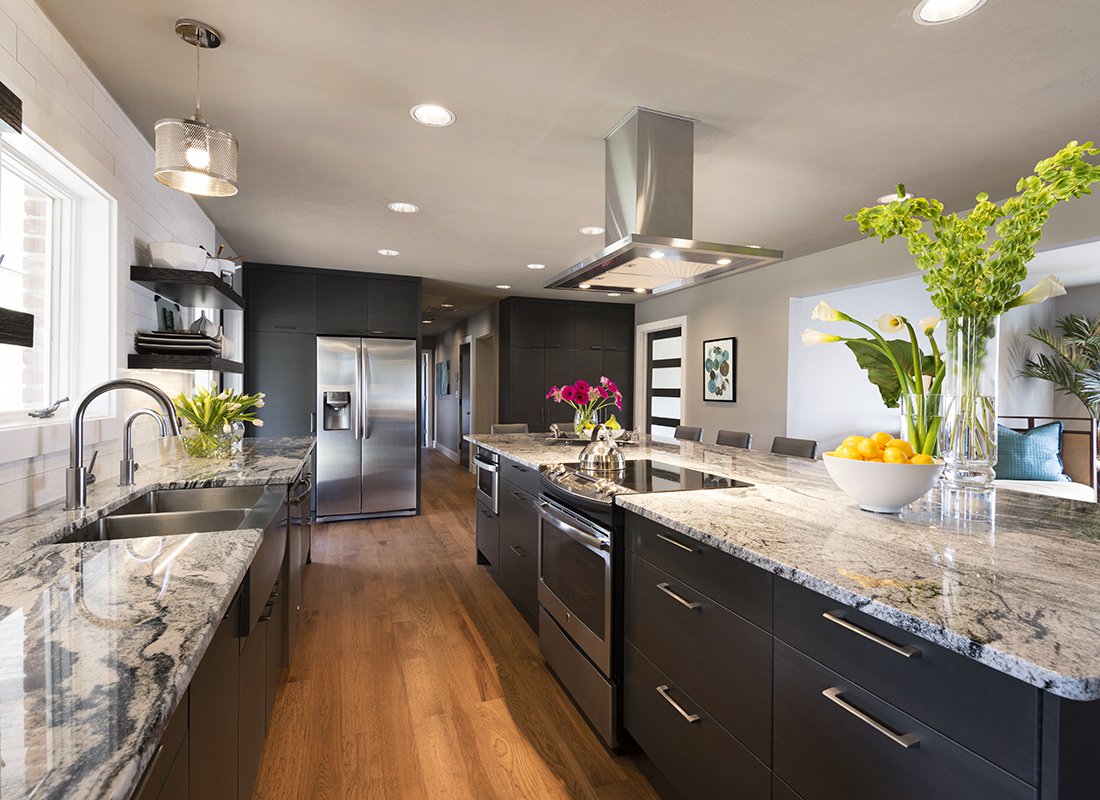 Kitchen
Winning Designer:
Nathan Taylor, Obelisk Home
214 W. Phelps St., Suite 101, Springfield, 417-616-6488
Residence:
Anonymous
Project Goal:
Desiring a kitchen with a more open layout and enough space for friends and family to comfortably gather, the homeowners enlisted Nathan Taylor to reconfigure the space, create more storage and seating and update the room's distinctly '80s aesthetics. 
With two children, a busy, active lifestyle and lots of family nearby, the owners of this home wanted to replace their cramped kitchen—replete with dark oak cabinets, Formica countertops and linoleum flooring—with one that better suited their needs and tastes. Having previously lived in a historic home with sharply divided rooms and a tiny kitchen, the couple desired more openness and freedom of movement in the space, which designer Nathan Taylor says required some drastic changes. That included, for example, removing the claustrophobia-inducing drop-down cabinets, doing away with two walls and moving the refrigerator to a new spot in the room. Those and other shifts allowed for the installation of a large, granite-topped island where family and friends could comfortably convene and eat together. "They wanted a place that everybody could gather around," Taylor says. As for style, the family desired a look that was clean and contemporary without skewing cold or uninviting, a balance that Taylor achieved through details such as floating shelves, new lighting, hardwood floors and a back wall bedecked with stone and striking artwork. Taylor maximized the room's functionality and livability with elements like an oversized farmhouse sink, heavy-duty drawers and a spacious pantry. "[We asked] how do we create continuity and openness but still make it feel like this is a working space," he says. "They wanted it to be where it could be very lived-in.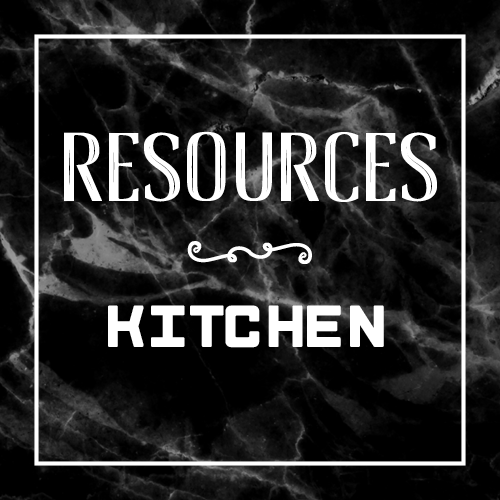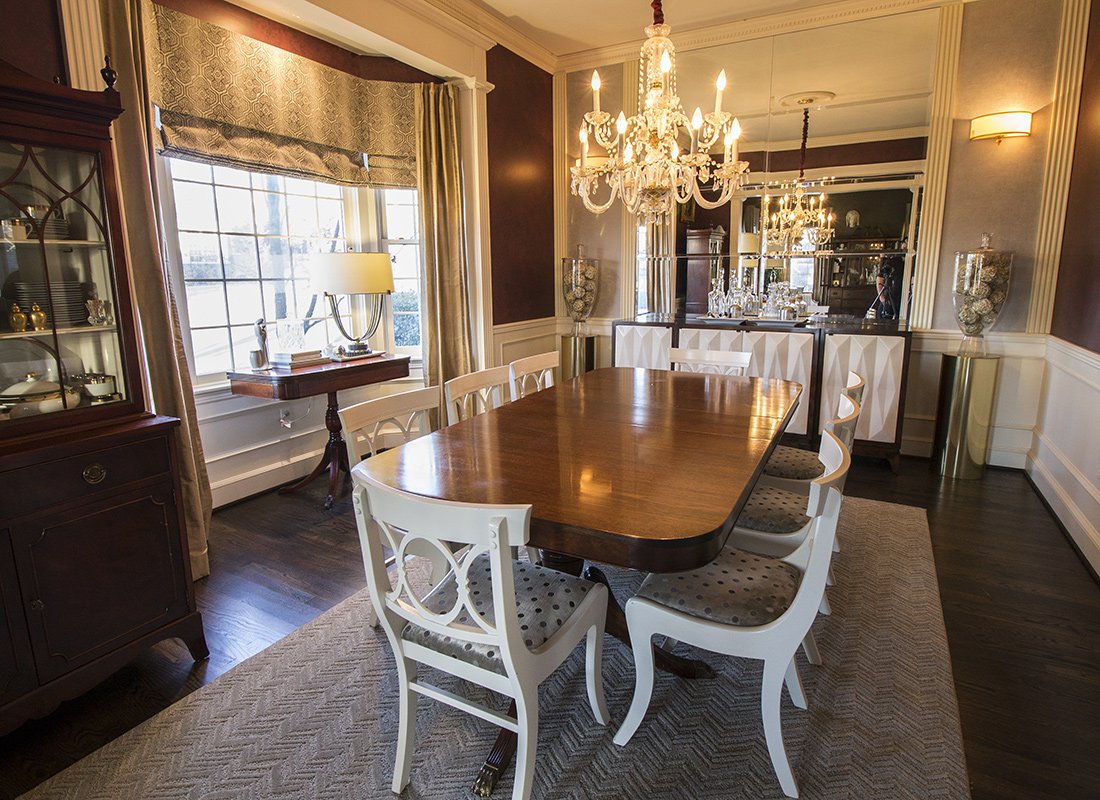 Dining Room
Winning Designer:
Joyce Buxton, Buxton Kubik Dodd Creative
1435 E. Bradford Parkway, Suite 100, Springfield, 417-890-5543
Residence:
Phil and Joyce Buxton
Project Goal:
This elegant dining room was updated by thoughtfully paring down certain design elements and selecting a handful of high-impact new features. 
The look of Phil and Joyce Buxton's 25-year-old home was dictated by its traditional architecture, which posed a challenge for the couple as they sought to update its interior. "Over the course of two-and-a-half decades, my tastes have changed and evolved more toward a modern bent," says Joyce, who trained her keen design eye on the house. "I didn't want there to be a disconnect between the exterior and the interior, but I did want to more accurately reflect where I had moved as a designer." That meant finding strategic ways to transform the dining room while leaving certain features, like antique furniture pieces and aubergine walls that Joyce hand-painted, intact. "A lot of the time what I ask myself when I start a project is 'What still works?'" Joyce says. "There were lots of things in this space that were not broken." As for new features, beveled mirrors now cover one wall, and on either side of them are sleek, eye-catching new sconces. New hardwood floors and a stylish chevron-patterned area rug replaced old wall-to-wall carpet. Joyce had the original dining room chairs reupholstered with playful polka-dot fabric and selected a new credenza with a textured front and ivory color. Together, those and other design decisions bring the room a sense of lightness and uniquely balance modernity and timelessness. "I like it to have a curated, collected look," Joyce says. "I've purposefully tried to make some kind of bold design decisions."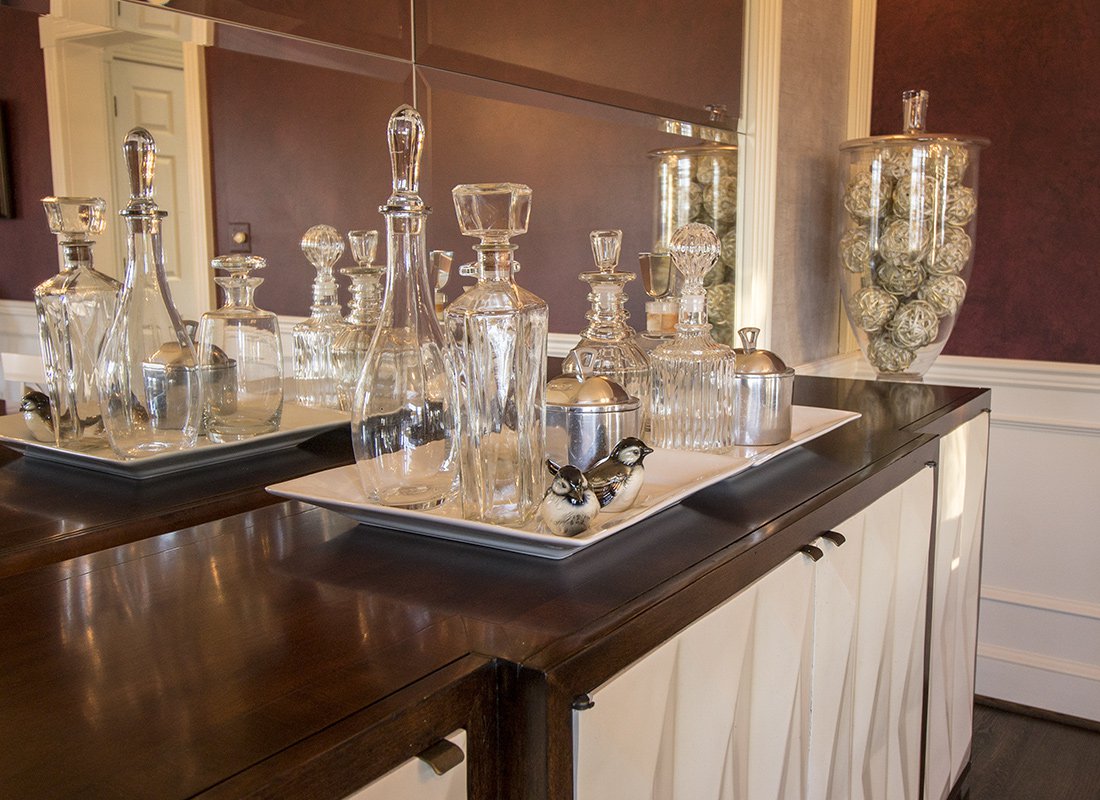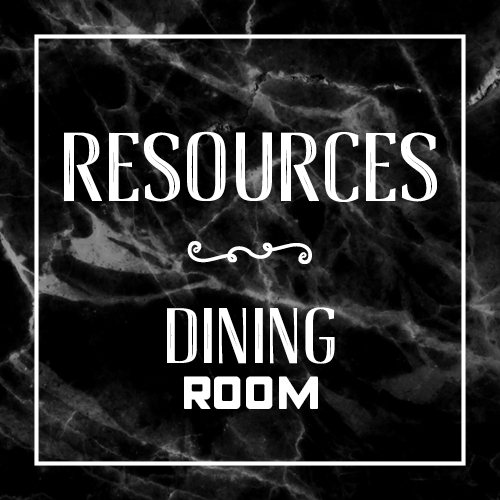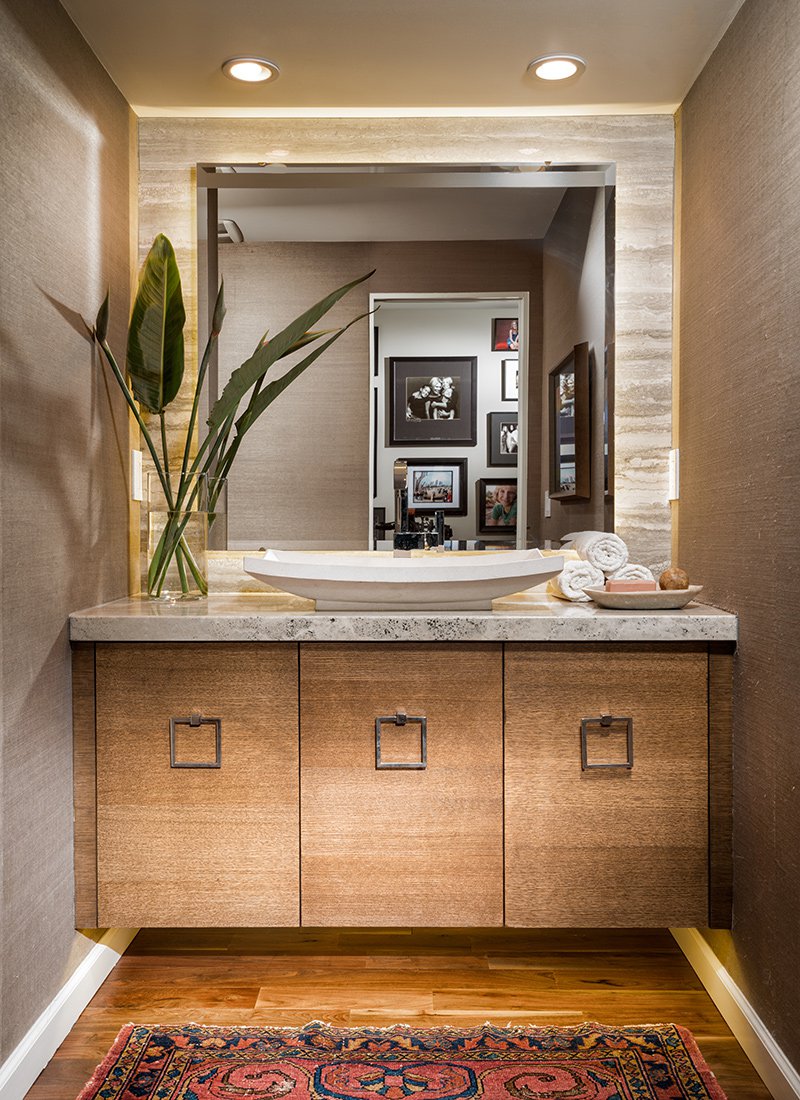 Powder Bath
Winning Designer:
Nathan Taylor, Obelisk Home
214 W. Phelps St., Suite 101, Springfield, 417-616-6488
Residence:
Anonymous
Project Goal:
After relocating this powder bath's original entrance from the foyer to a nearby hallway, the designer gave the space elegance with a masterful assemblage of eclectic elements and materials. 
Completed during a top-to-bottom renovation of the entire home, this powder bath presented a significant challenge in its location. Originally, the entrance to the room was awkwardly situated smack-dab in the home's entryway, which designer Nathan Taylor hoped to change. "I was begging and pushing to find another alternative, and the homeowners did, and they are very, very pleased," Taylor says. That original doorway was closed off—thus allowing for the creation of a more attractive, defined foyer— and the new entrance was discreetly tucked at the end of a hallway. "It just worked out perfectly in the space," Taylor says. Taylor worked closely with the couple to find ways to incorporate the homeowners' personal items in the space, such as a vintage magazine rack and antique rug that belonged to the wife's mother. "It was really fun to work with them because they both have really good taste, and so we are now dear, dear friends as a result of this project," Taylor says. Accented by soft lighting and grass-cloth wallpaper laced with metallic thread, thoughtfully selected elements lend a sense of style and sophistication to the space, such as a floating mirror, horizontal rift-sawn oak cabinets and countertops made of marble, which also runs up the wall behind the porcelain sink. "You feel like you've gone into a very fancy boutique hotel in New York," he says. "It has that kind of an elegance to it, but it's not a big space."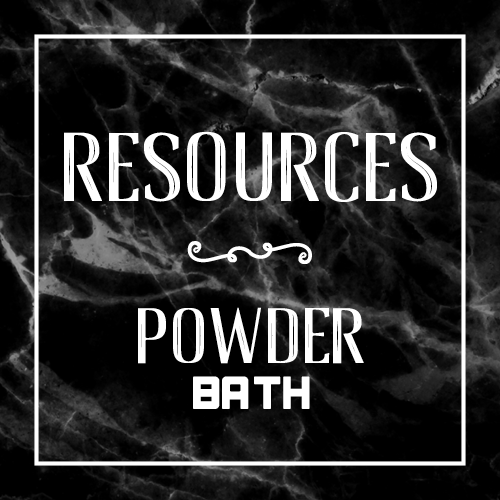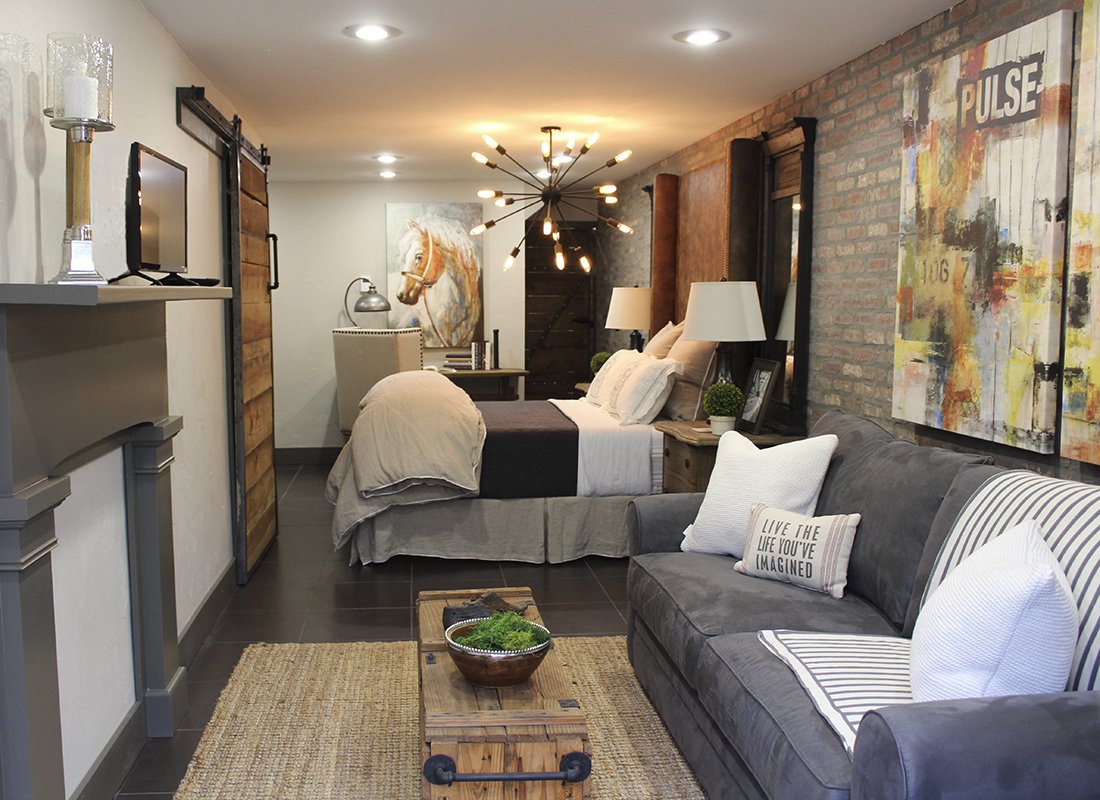 Guest Room  
Winning Designer:
Beverly Moore, Interiors by Design
3967 State Route AB, West Plains, 417-293-0616, houzz.com/pro/beverly-moore469
Residence:
Anonymous 
Project Goal:
The designer had to work hard not to sacrifice comfort when working within this small space to create a relaxing retreat. 
Stepping inside this home's basement guest room was like stepping back to the 1980s. The kitchenette, bedroom and bathroom were all showcased in faux brick, tile and wood paneling. When the homeowners needed a change, they called Beverly Moore. 
The challenge to this guest room was the limited space, as the narrow room needed to fit a queen bed, sleeper sofa, TV, a desk and a coffee bar. Every inch counted, so Moore started by commissioning custom pieces made by her husband, Brock. One was a headboard that mounted to the wall above the mattress. Another was a mantel that also mounts to the wall so guests can let out the sofa bed without moving furniture. The sliding barn door also helps combat the issue. The desk area and coffee bar are there to help any guest feel at home and mimic the comforts of a hotel escape.
To continue the modern, industrial, rustic design, Moore added brick to the back wall and chose metal details. Pops of color are added with the artwork, including canvas collages above the couch, a sleek coffee grinder diagram near the bar and a watercolor portrait that speaks to the homeowners' love for horses.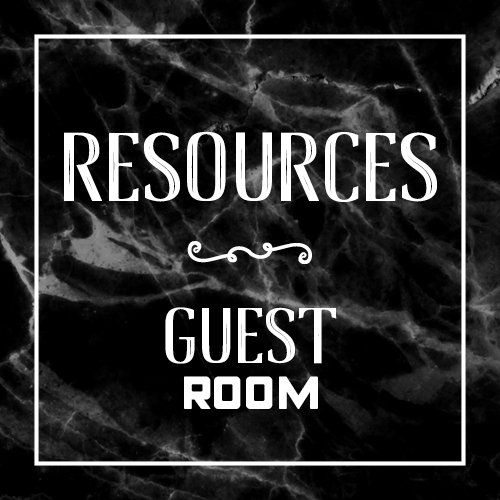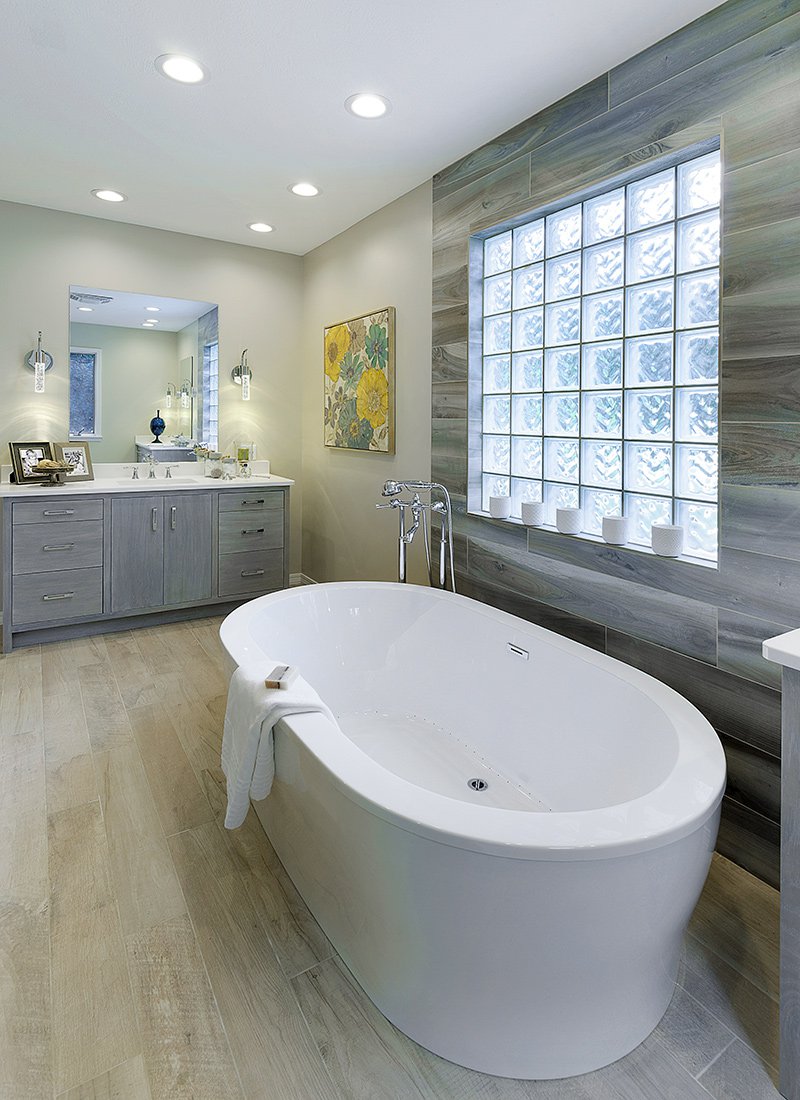 Bathroom
Winning Designers:
Susie Edie and Jeremiah Lee, Rock Solid Renovations
4166 N. 20th St., Ozark, 417-581-8096
Residence:
Anonymous 
Project Goal:
After remodeling other rooms in this client's home, the designers had to update the bathroom to match the modernized look in the rest of the house. 
Looking at this clean, transitional modern bathroom now, you would never guess that every surface used to be oak. The dark wood combined with a drop-in tub with tile steps created a dated look in the house. The homeowners were redoing the rest of the house, so the bathroom needed to match. That's where Susie Edie and Jeremiah Lee stepped in. 
The pair needed to stay within the footprint of the bathroom to save on cost, but beyond that, the room was completely overhauled. They removed an L-shaped cabinet and replaced the tub with a free-standing model to help open up the visual space. The oak was transformed into softer gray toned tile. The shower was replaced with a bigger model. The only thing that stayed from the old room was the window. Edie and Lee added gray-tile around it to connect the rest of the room. 
The homeowners wanted plenty of storage, so the designers added a tall, custom cabinet and added the recessed shelf inside the shower. The designers added all brand new wall sconces for lighting, and the chrome plumbing fixtures add modern details while the fun floral art piece adds a pop of color in the neutral bathroom.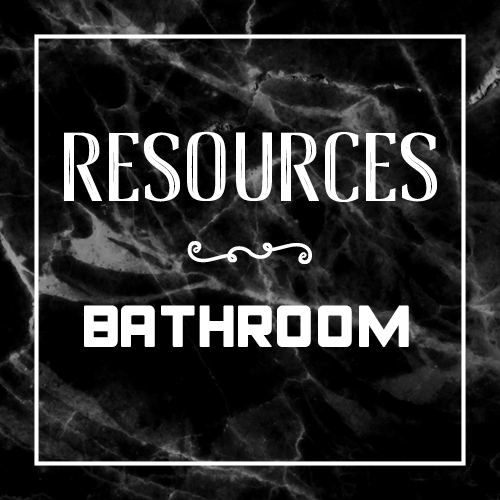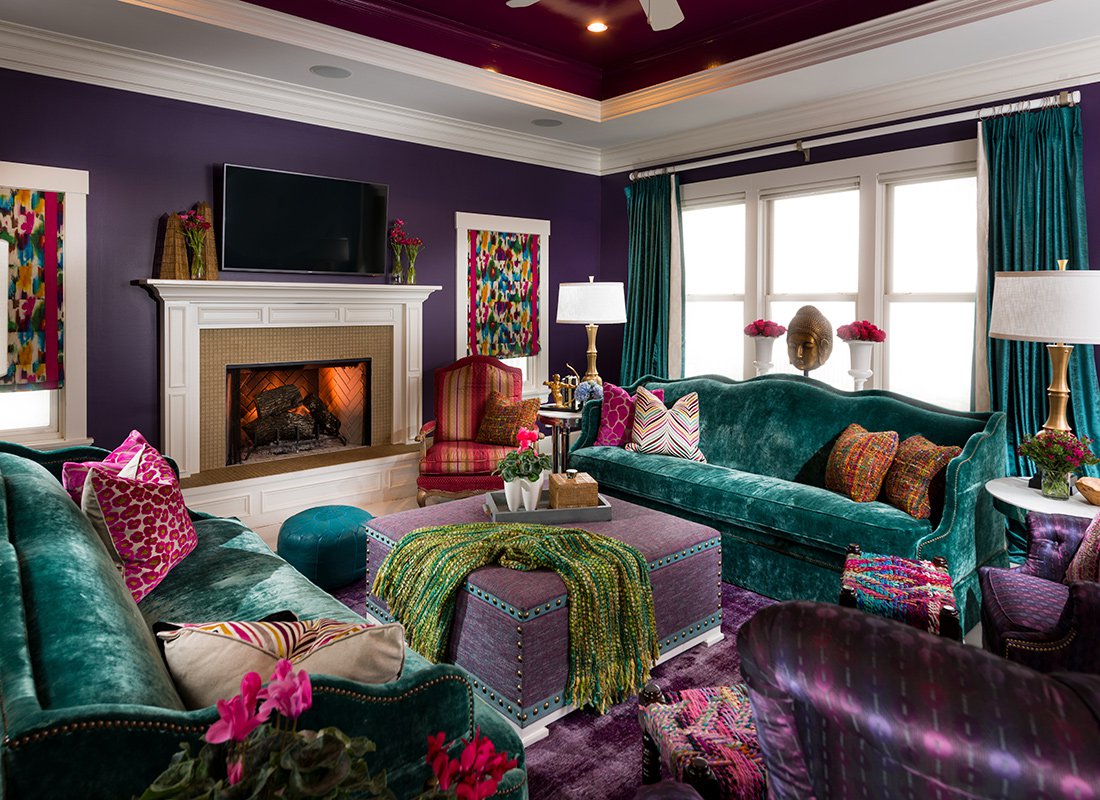 Hearth/Family Room
Winning Designer:
Nathan Taylor, Obelisk Home
214 W. Phelps St., Suite 101, Springfield, 417-616-6488
Residence:
Anonymous
Project Goal:
The homeowner craved a family room overflowing with color and life, which designer Nathan Taylor achieved by painting the walls bright, vibrant shades and assembling an eclectic combination of artwork, furniture and decor.
With a room originally replete with neutral colors and details in the shabby-chic vein, the owner of this home wanted a fresh start and a more vibrant design that better matched her tastes. Designer Nathan Taylor presented three possible looks, including one bursting with color and creativity, which the homeowner selected right off the bat. "She wanted it to be full of life and color," Taylor says. "So, we started with the walls." Those walls were painted a rich eggplant, and the ceiling was blanketed in a bright, high-gloss fuchsia. Those colors were pulled from pieces the homeowner already possessed: vibrant, eye-catching ottomans with woven tops from India. Those and other elements, such as bright, custom-stenciled flooring and roman shades with an exaggerated ikat print, form a mesmerizing combination of textures and patterns. "It definitely has a collected, world-traveled element to it," says Taylor of the space. Choosing the right furniture was also key. Taylor selected pieces with rich colors and fabrics, like tufted wing chairs, a French bergère chair from elsewhere in the house and two crushed velvet sofas reminiscent of similar pieces belonging to the homeowner's grandmother. Although the classic lines of the furniture lend a sense of elegance and formality, Taylor says the homeowner wanted the room to be a casual, welcoming place where she and her kids could comfortably relax and host friends and family. "She wanted that feeling where you could curl up, read a book and sit in this room by yourself or with a whole bunch of people and still feel at home," he says.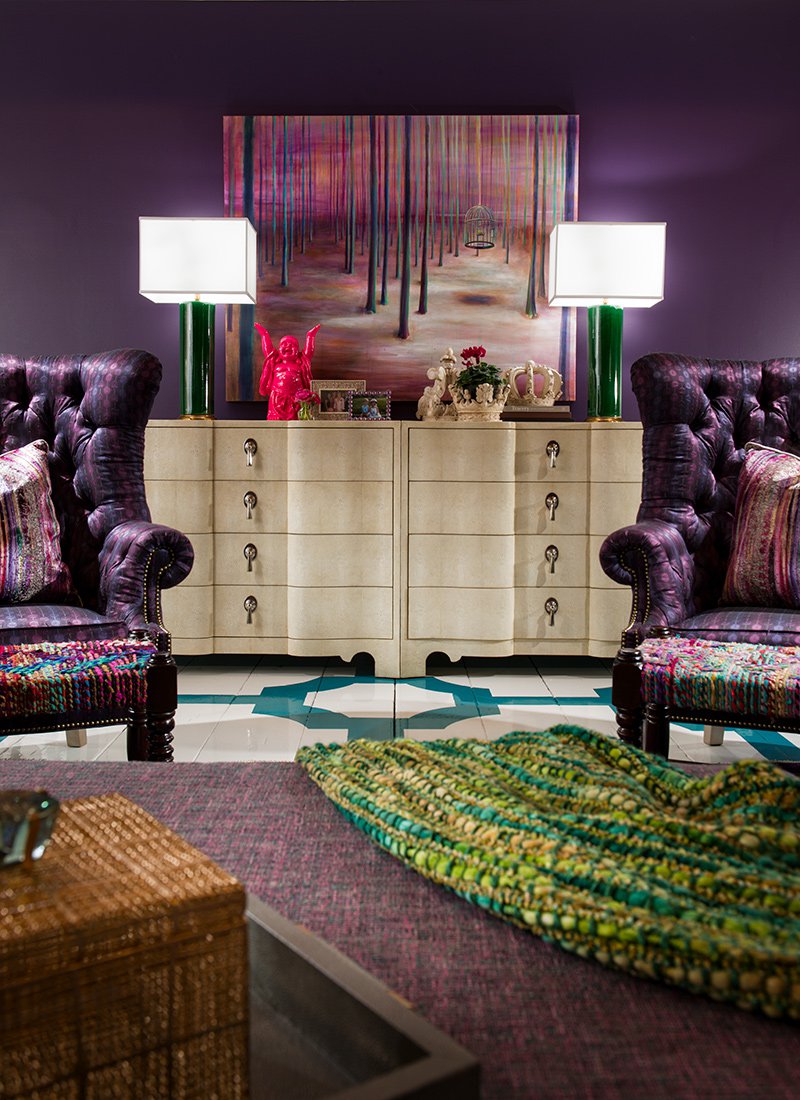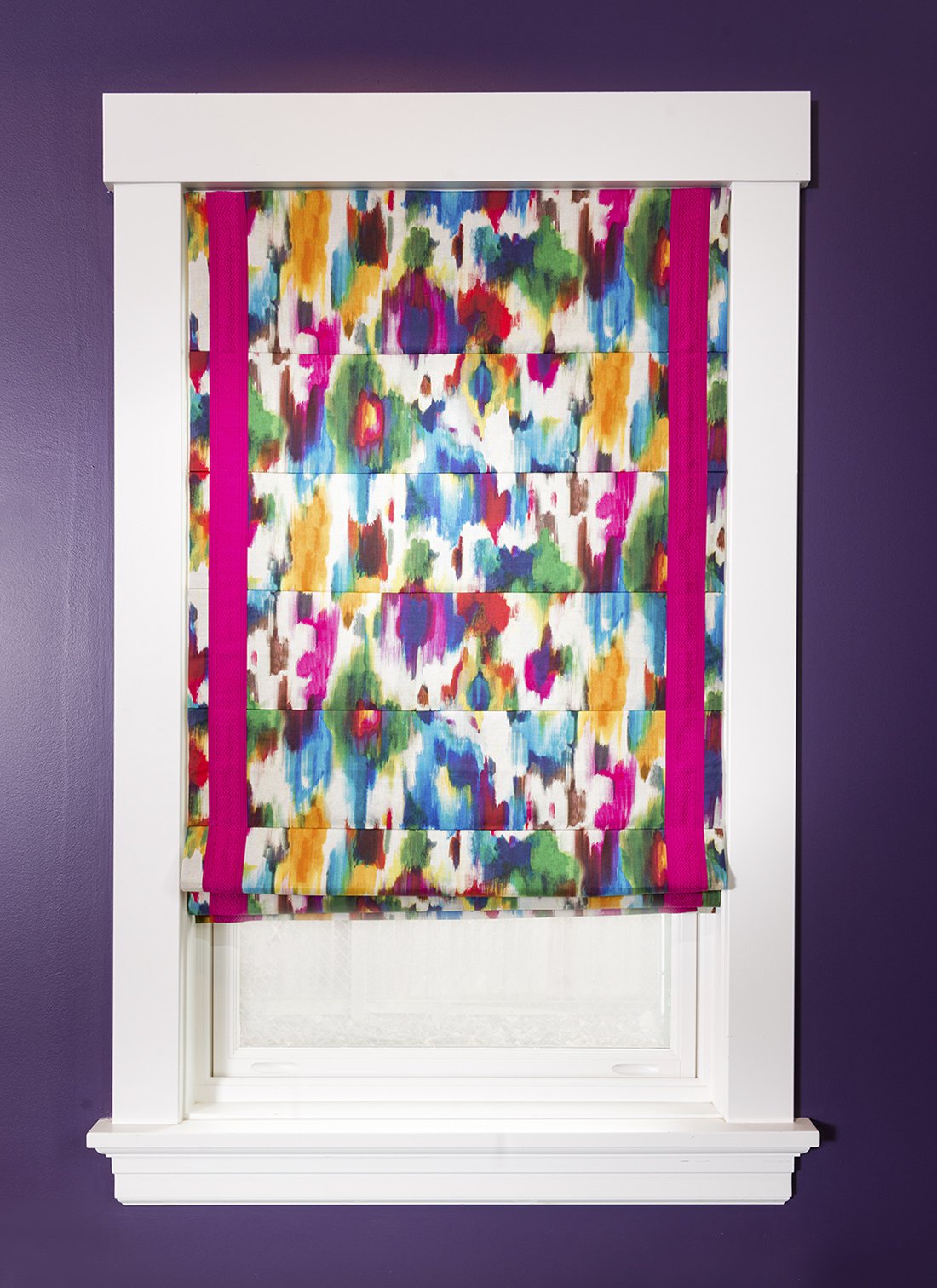 Photos by Jeremy Mason McGraw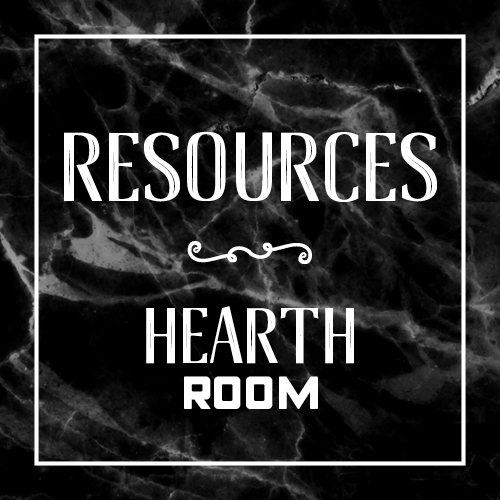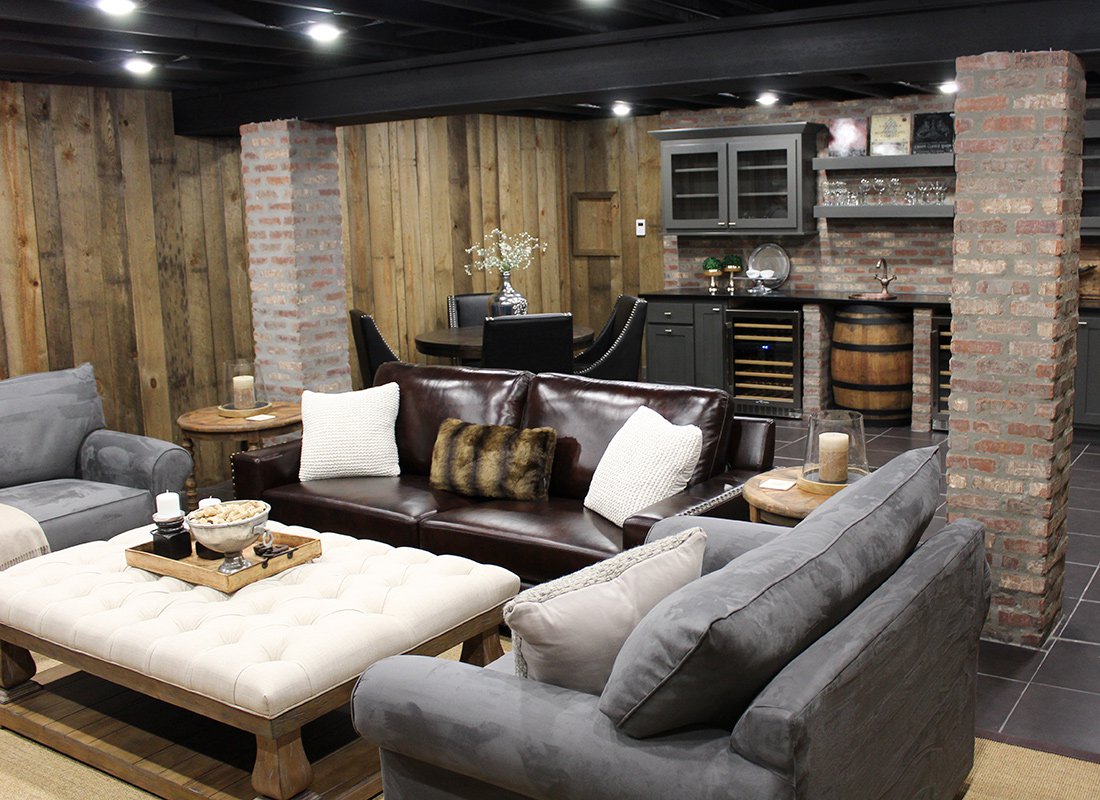 Basement 
Winning Designer:
Beverly Moore, Interiors by Design
3967 State Route AB, West Plains, 417-293-0616, houzz.com/pro/beverly-moore469 
Residence:
Anonymous 
Project Goal:
The homeowners wanted a masculine man cave versatile enough to act as a family room and entertaining space. 
Like most of us, this home's owners just wanted a fun space to relax with friends and watch the game. But the dark basement with faux wood paneling wasn't cutting it. They wanted a mix of wood and metal, a bar, a big screen TV and comfort. So they called Beverly Moore and they made a plan to create the ultimate basement man cave that could also double as a family fun space. 
The bar became the inspiration for the rest of the room. It was important to create an upscale look that didn't feel like a pub, so Moore's husband made the custom wooden barrel sink and surrounded it with black metal countertops and copper details. Set against the brick wall, this creates a rustic industrial look that is carried throughout the room. 
To open up the room, the wall by the stairs was removed, and the dropped ceilings were taken out to expose the rafters and painted black. The recessed lights were added so the room would remain bright. 
Moore met the homeowner's request for barn wood with wood paneled walls and a sliding barn door that leads to the garage. The original wooden posts were also bricked over to connect to the kitchen wall. Leather furniture was brought in to add masculinity, but the crisp white center table and throw pillows brighten up the below-ground space. Although the room is primarily for the man of the house, it is also a family room for entertaining, complete with heated floors.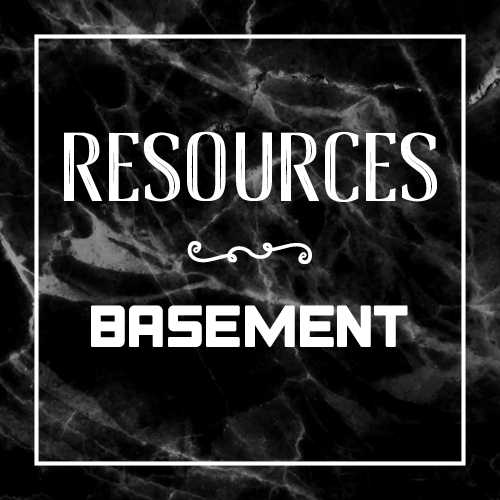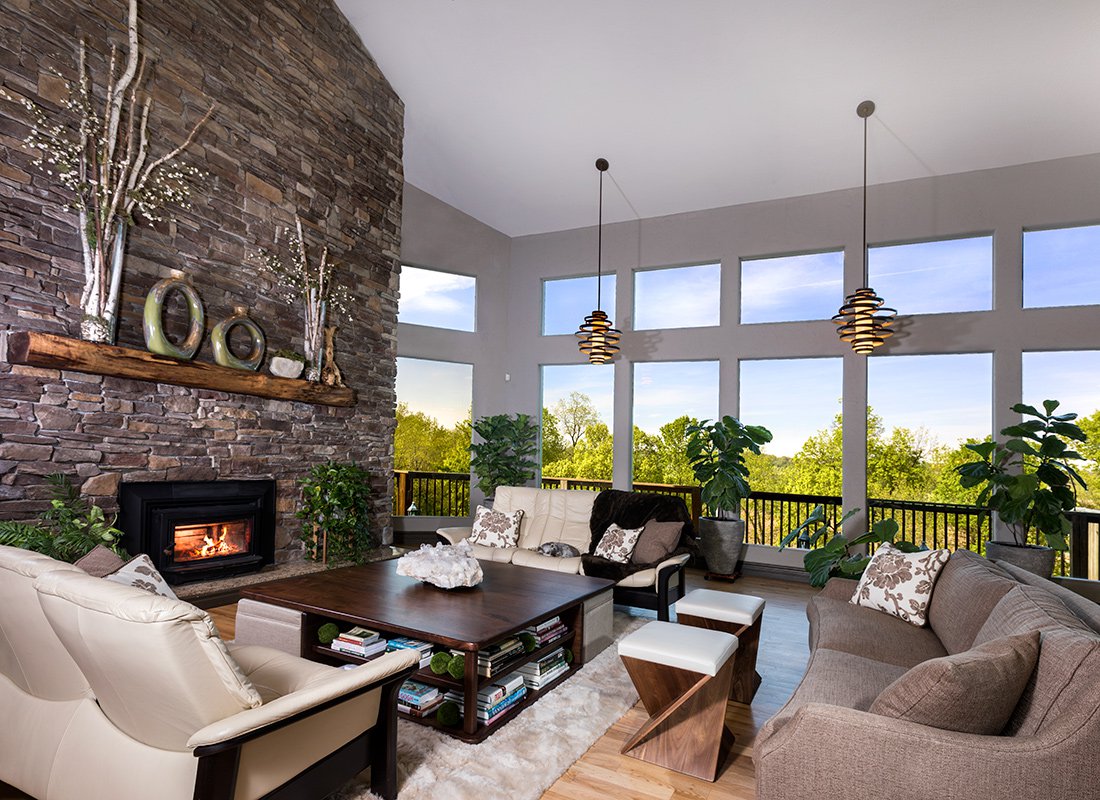 Living Room 
Winning Designer:
Nancy Dahlberg, Dahlberg Design Studio
208 Ponderosa Pine Drive, Blue Eye, 417-860-1175 
Residence:
Adam and Angela Carver
Project Goal:
The designer worked to capitalize on the tall windows and continue the natural, relaxed feel from the outside to the inside.
When Adam and Angela Carver found their new home in Nixa, they loved how connected it was to the Ozarks landscape and the view of the James River. The outside was taken care of. The inside? Tuscan golds and reds created a space that didn't match the natural feel the couple wanted. They called Nancy Dahlberg to initially help change the color palette, but the project turned into a design overhaul that took about a year. 
Dahlberg developed the plan to bring the outside in to create a living room retreat for the couple and their guests. The overall inspiration came from the couple's love for nature and Angela's hometown of Berryville, Arkansas. She grew up taking in the beauty of the stone walls of downtown Eureka Springs, and wanted to bring the same elements into her home. The biggest change was swapping the red clay around the fireplace for a sleek stone finish that creates a focal point of the room. It turned out to be the feature that made the biggest impact and became the inspiration for the rest of the home's design.  
The easy-breezy room is completed by the ergonomic furniture, new lighting, Alpaca rug, oxygen-adding plants and custom-made wooden coffee table. The couple has an extensive book collection and wanted their living room to be a reading retreat, but lack of space prevented adequate shelving. Dahlberg came to the rescue by designing a custom coffee table with ample room for books on all sides and pull out ottomans for extra seating. The result is a wonderful retreat for daily life and entertaining.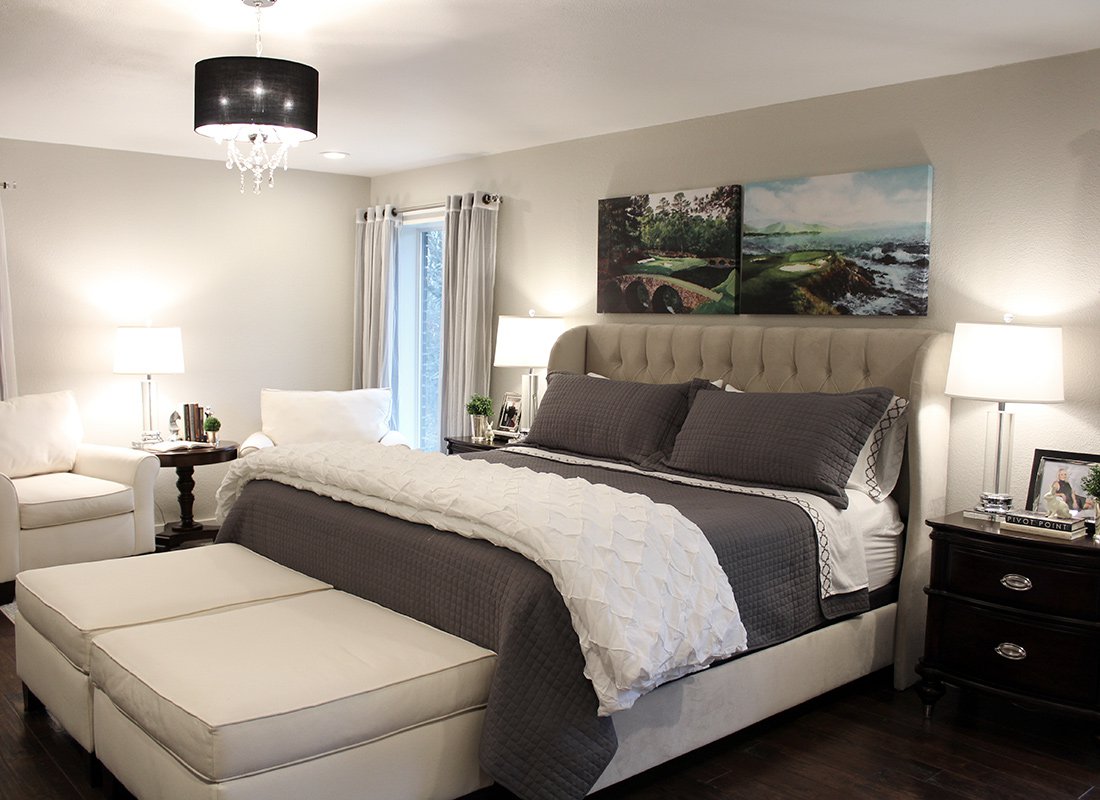 Master Suite 
Winning Designer:
Beverly Moore, Interiors by Design
3967 State Route AB, West Plains, 417-293-0616, houzz.com/pro/beverly-moore469 
Residence:
Anonymous 
Project Goal:
The homeowner wanted the designer to create an extravagant master suite that replicates the feeling of staying in a hotel and spa.
When this home's owner stayed at a luxurious hotel with a coffee bar and a spa-like bathroom, she immediately knew she wanted those elements in her own home. So when she came home, she called Beverly Moore and started planning the master suite overhaul. 
The home had three small rooms upstairs acting as a bedroom, bathroom and office. Those rooms were combined to complete a master suite that doubled in size. Moore drew out all the plans, and it took three months to knock out walls, move windows and create the hotel-inspired suite the owners wanted. 
The homeowner knew she wanted the room to have glitz and glamour, wood floors and colorful artwork that reflects a few golf courses she and her husband have visited. This was accomplished with a neutral color palette that allows the artwork to pop, luxury bedding to add to the retreat-feel of the room and chandeliers in the bedroom. The sliding barn door leads to the bathroom, where the spa feeling continues with a large shower and tub, a pair of vanity sinks and lots of storage to keep things off the counter. 
The homeowner's main goal for the room was to have it be a space she didn't have to leave until she left for work, and that was accomplished with this master suite that has everything she needs and plenty of room for her to relax.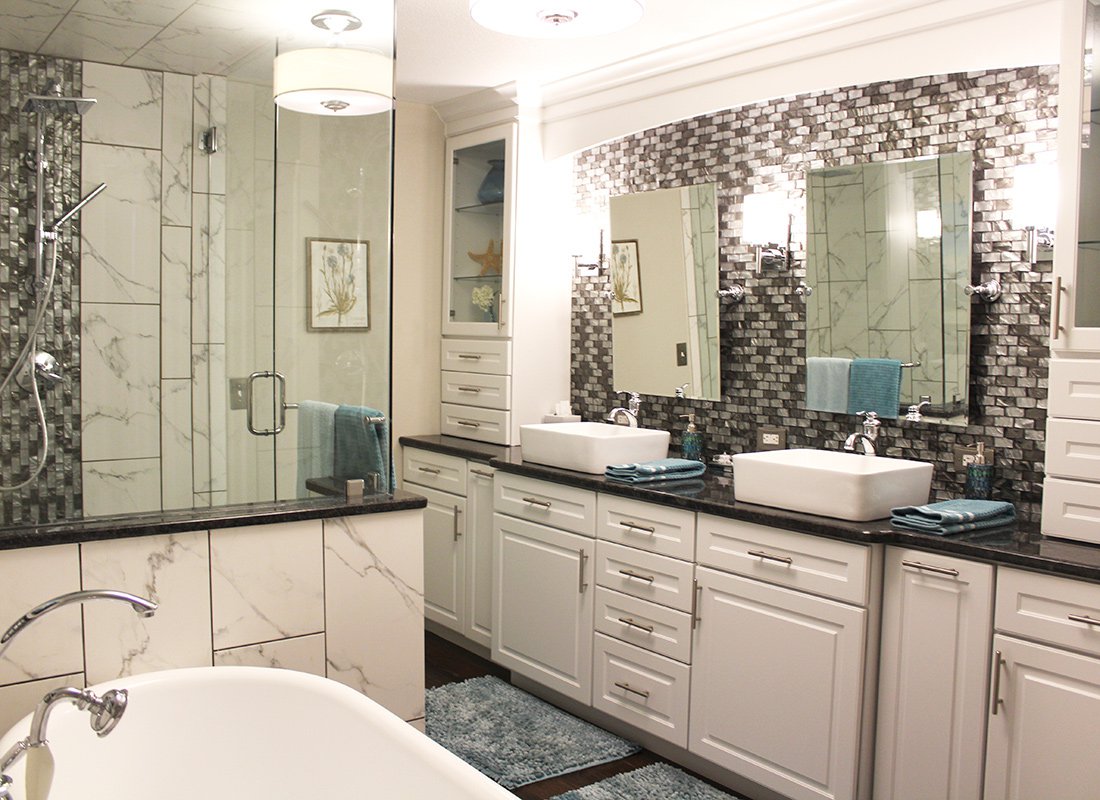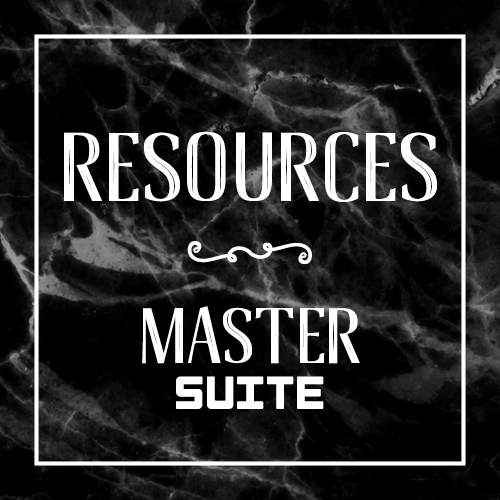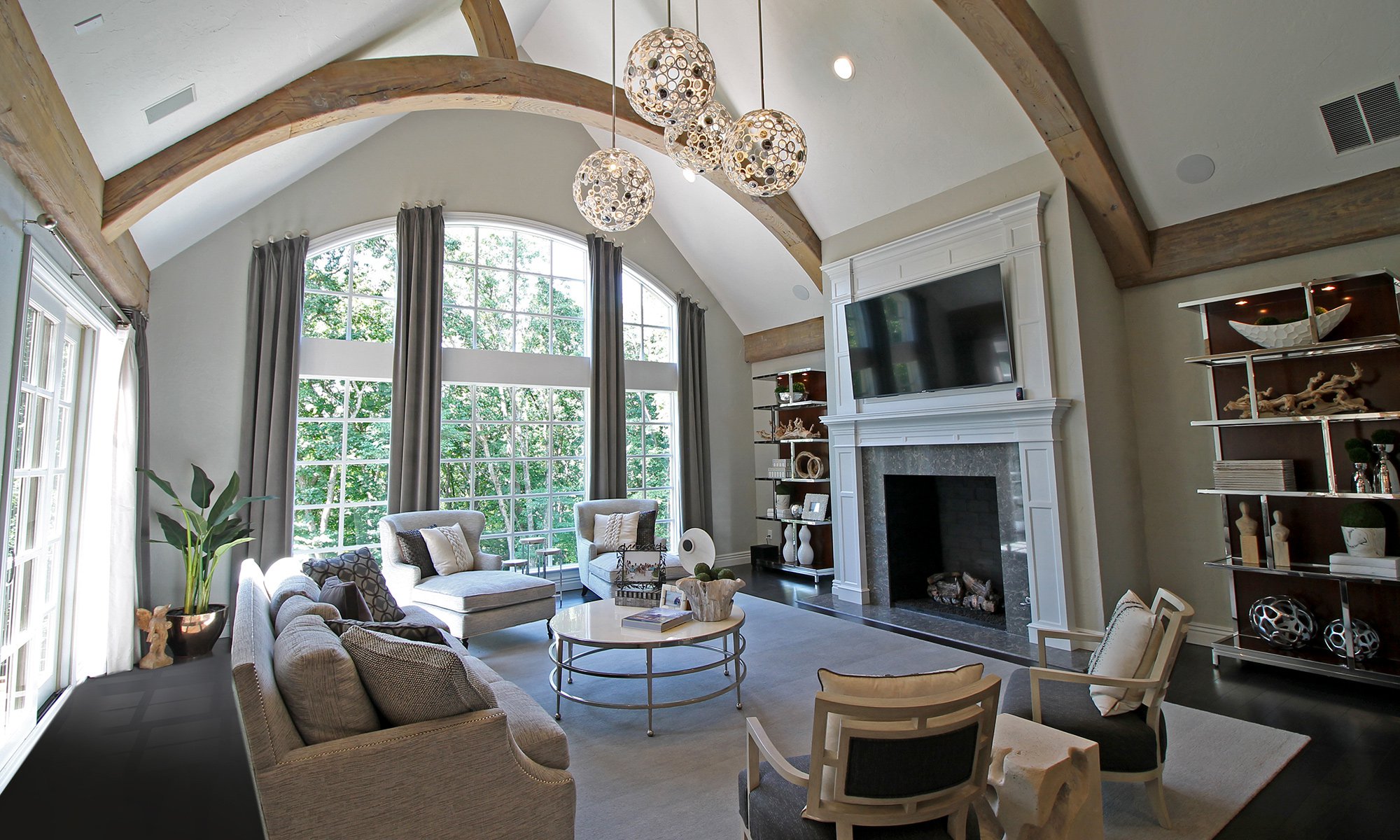 Whole House
Winning Designer:
Joyce Buxton, Buxton Kubik Dodd Creative
1435 E. Bradford Parkway, Suite 100, Springfield, 417-890-5543
Residence:
Anonymous
Project Goal:
The family loved their new home's layout but desired a more contemporary interior. The designer revamped the home by paring down the number of colors and materials and bringing in modern new lighting and furnishings. 
When a local couple was seeking a new home, they considered building a house from the ground up. But one day, the mother of one of the homeowners came across this residence and, as a real estate agent, she recognized its potential. "They felt like they could make it close enough to what they were hoping to do," says designer Joyce Buxton, who worked with contractor Rex Winslow of Construct on this top-to-bottom remodel. The floorplan and layout were suitable, but the aesthetics required editing and streamlining to match the homeowners' clean, contemporary tastes. "I would say it was using an eraser more than a pen," says Buxton of the design process, which included stripping away the home's existing ornate flourishes and murals in lieu of a modern color palette, fewer materials and stylish simplicity. Such efforts made room for bold new features, like the cluster of pendant light fixtures installed in the living room. That room affords a stunning view of the wooded surroundings, which Buxton accented by having custom new draperies installed. The living room flows into the kitchen, which received an extensive face-lift, including new cabinets, appliances, flooring and more. "It was a clean slate," Buxton says. That clean slate allowed for the installation of more dramatic lighting, including a dark drum fixture above the breakfast table and a sparkling chrome and glass pendant nearby. "We felt like the kitchen deserved a show-stopping piece," Buxton says. Another show-stopping piece—a beloved painting—can be found in the dining room. That piece of artwork inspired the dining room's design, which includes custom-upholstered chairs, a floor-to-ceiling mirror, a cornice above the window to elevate the room's proportions and other sleek features. The room's elegance and clean lines make its original over-the-top aesthetics a distant memory. "It just goes to show how you can take something that is not you and make it right for you," Buxton says.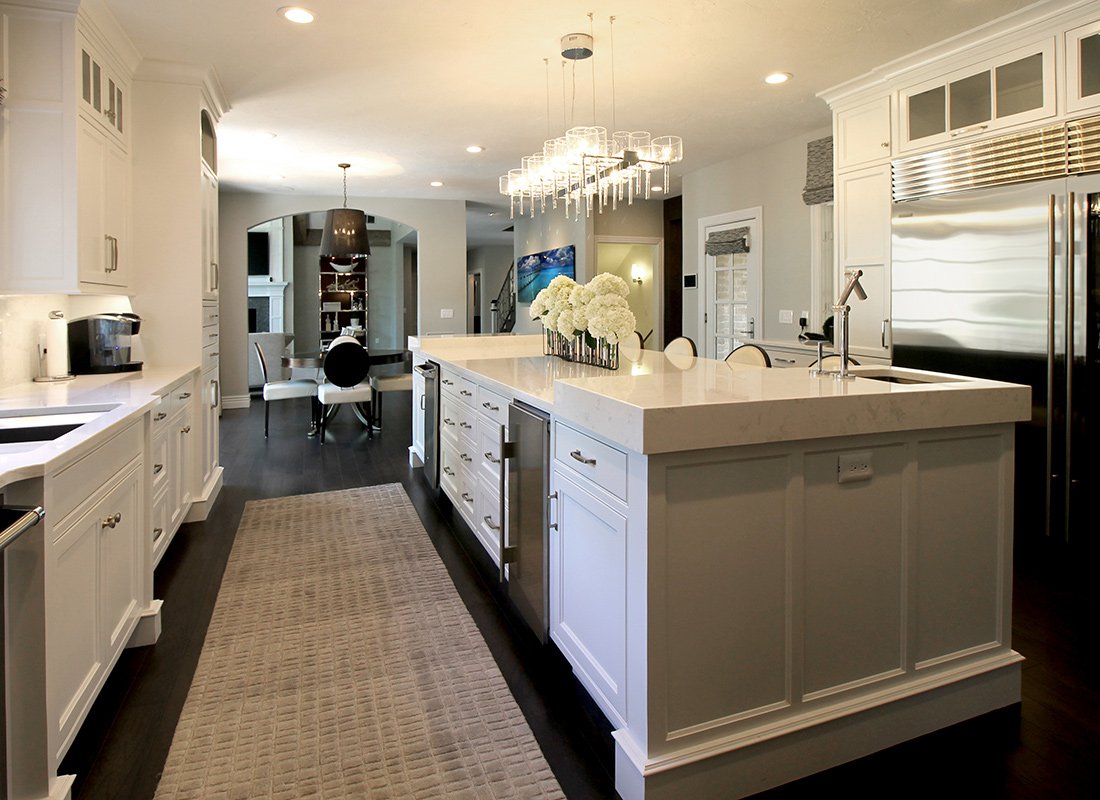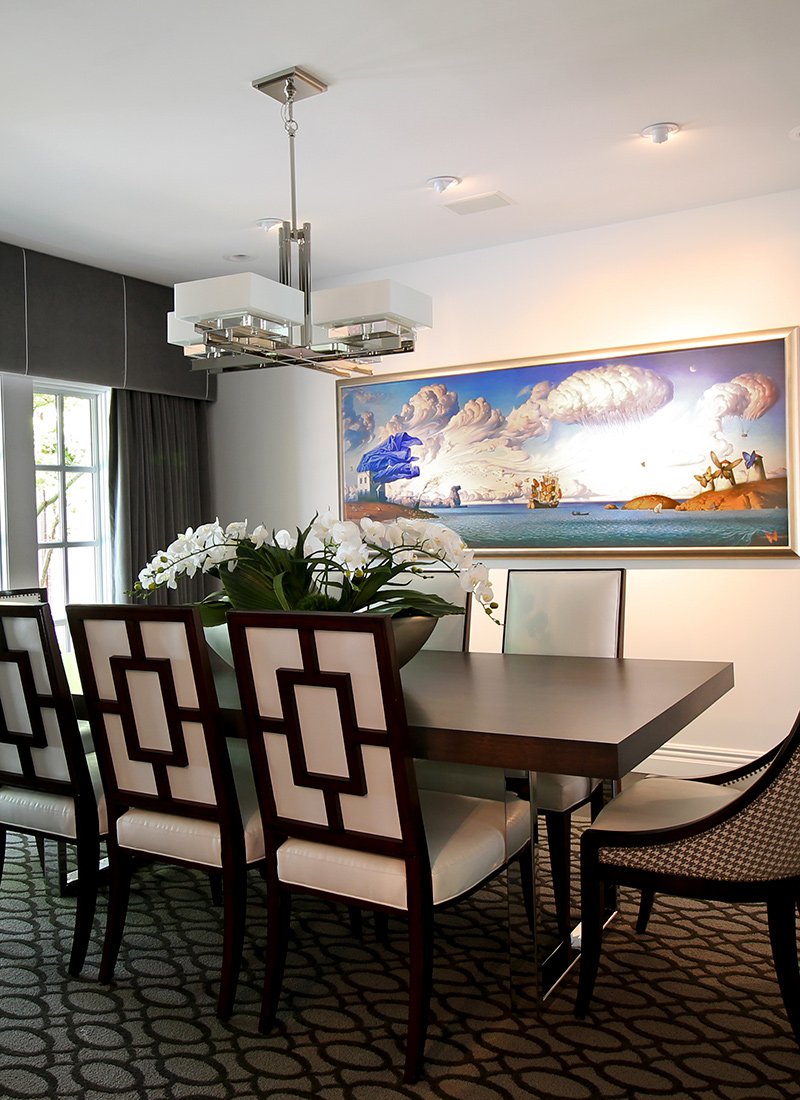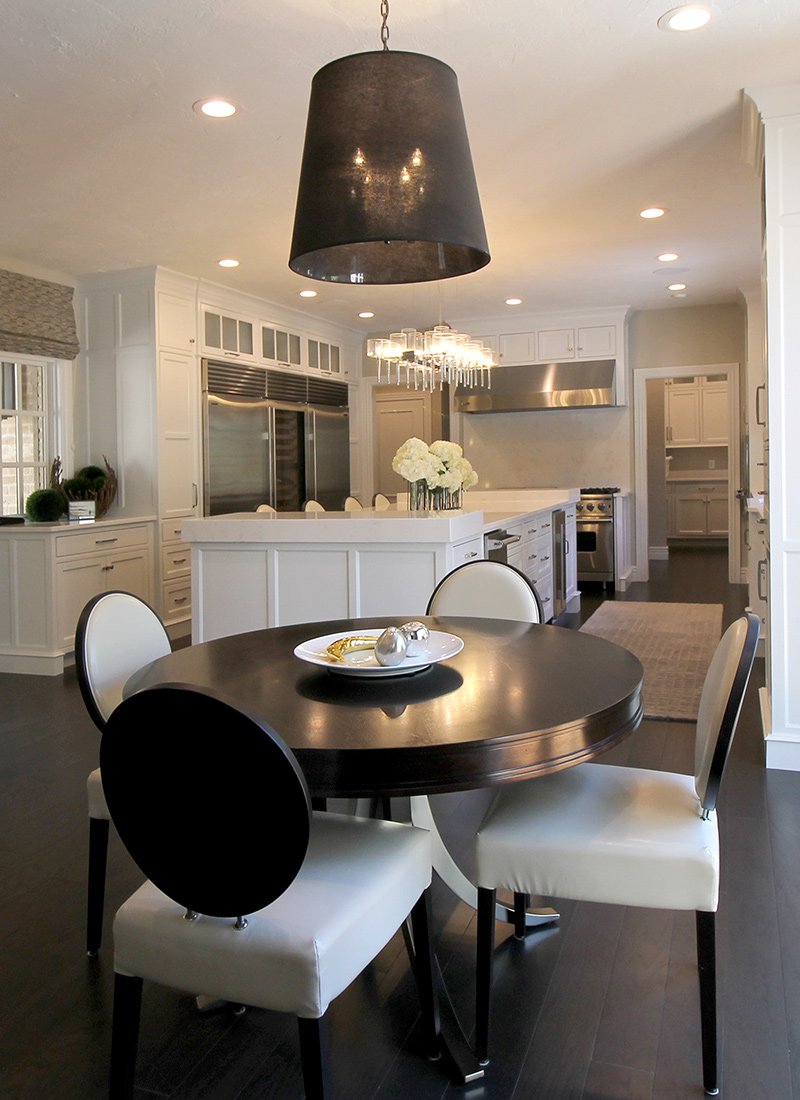 Photos by Bradley Wilkinson Dining Room: Buxton designed the formal dining room around one of the homeowners' favorite pieces of artwork, which serves as the focal point of the space. Breakfast Nook: The kitchen is home to stunning features, including beautiful new lighting in the form of the dramatic chrome and glass island pendant, which is contrasted by the dark drum fixture hanging above the breakfast table.